The One Thing That Hurt Miranda Lambert In Her Divorce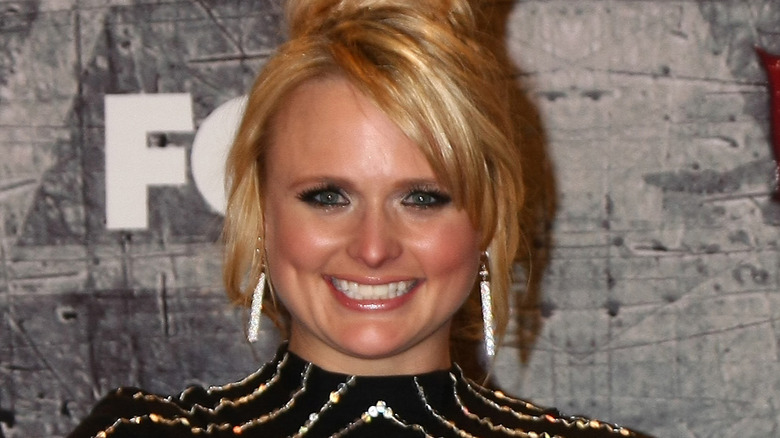 s_bukley/Shutterstock
For a few years, Miranda Lambert and Shelton Blake were country music's ultimate power couple. The pair announced that they were separating in July 2015 after nearly five years of marriage. "This is not the future we envisioned," the couple said in their joint statement (via The Guardian). At the time, neither Lambert nor Blake divulged the reason for their separation, and this naturally led to much speculation as to what might have caused their split. A third party (on both ends), conflicting schedules, and differing opinions about having kids were just some of the theories that floated, though none of these were ever confirmed as true. Both Lambert and Blake denied being unfaithful to each other during their marriage, with Blake threatening to sue In Touch Weekly for claims that he cheated on his former wife with the late Cady Groves.
Though the exact details of their divorce remained a mystery, one thing was clear: both Lambert and Blake were absolutely crushed by their separation. "I was at rock bottom, in the middle of hell," Blake told Billboard in 2016, as he spoke of their split. For her part, Lambert had also admitted going through a rough patch following their divorce, telling her fans during a show in Chicago in 2017 that she started "drinking a little extra" after she and Blake went their separate ways (per PageSix).
Miranda Lambert was 'blindsided' with her divorce from Blake Shelton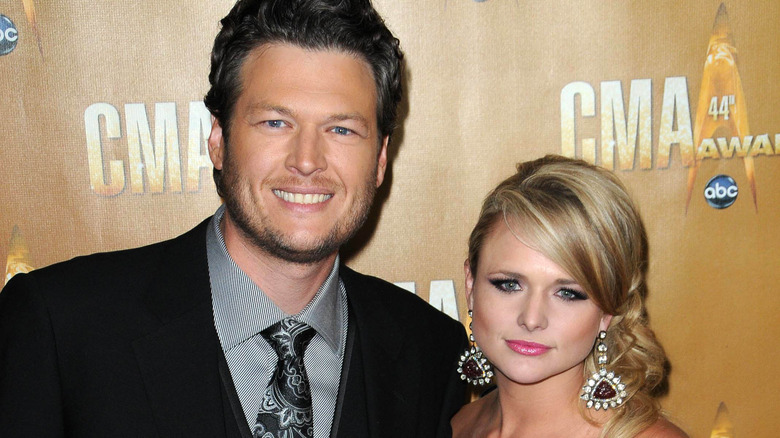 s_bukley/Shutterstock
It would appear that Miranda Lambert and Shelton Blake didn't end their four-year marriage on friendly terms. An insider for the "Kerosene" hitmaker told Life & Style in 2017 that she harbored ill feelings for her former husband for "blindsiding" her with their divorce and driving her out of their home. "It hurt her badly and profoundly changed her outlook on life," the source added. To add insult to injury, Blake also painted her as the "villain" in the story, resulting in Lambert losing a lot of friends in the music industry after "a lot of [them] took his side."
Going through their divorce in the public eye certainly only made things worse for Lambert. Last May, the country star admitted that she had a hard time dealing with the media frenzy that surrounded her split from Blake, telling CBS News: "I wasn't prepared for that. I don't think anybody is." Fortunately, she can always count on music to help her express her feelings and share her own truth. "I'm a singer-songwriter so luckily I can tell my whole truth," she said. "I will not lie in my music." Since her separation from Blake, Lambert said that she has "grown" and "learned a lot" about herself, and this, in turn, helped her "settle" into who she is today. "I think that's why you feel that peace coming from me because I feel at peace with myself," she said.
Where Miranda Lambert and Shelton Blake stand now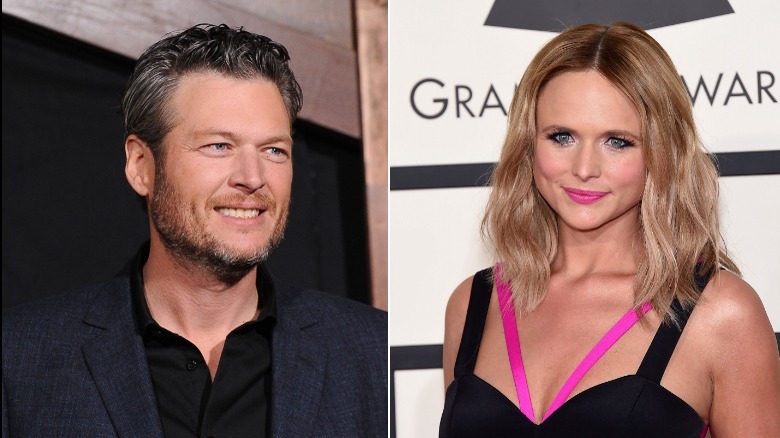 DFree & DFree/Shutterstock
While both Miranda Lambert and Shelton Blake had a rough time dealing with their messy divorce, the two still ended up having an amicable relationship. In May last year, Lambert spoke fondly of her ex-husband as she recalled the "special moment" they shared while co-writing his song "Over You." The 2011 hit, as reported by People, was inspired by Blake's late brother Richie, who died in a tragic car accident in 1990 at the young age of 24. "My ex-husband, Blake, had lost a brother and it's one of those moments where even if you're married to someone, sometimes you find something new about them," Lambert shared. "Dudes don't open up about things but he started telling me about the experience of it all." Lambert said it was she who convinced Blake to write a song about it with her help. Reflecting on the memory, she told the outlet: "It was really a special moment and I'm so glad we shared that song and that it helped his family heal, to have that together."
Notably, both parties have also moved on for good. Blake is now happily married to pop star Gwen Stefani; the pair tied the knot in a private ceremony in July 2021, after more than six years together. For her part, Lambert has also found true love with her policeman-husband Brendan McLoughlin, whom she married in a surprise wedding outside Nashville in January 2019 (per Today).