How Steve Howey Is Reclaiming His Life After His Messy Divorce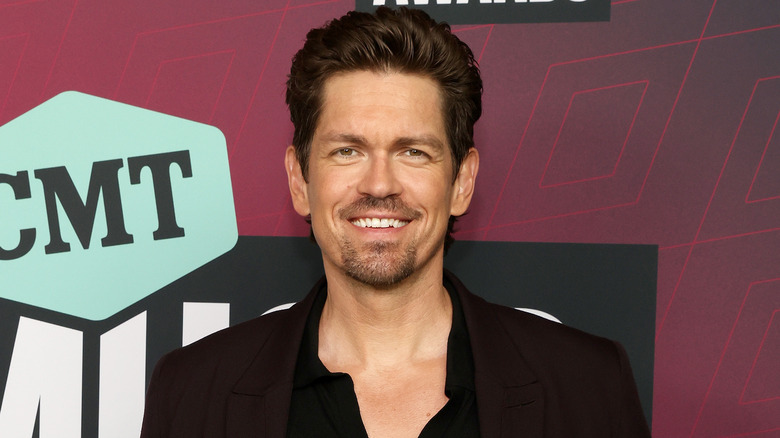 Rick Kern/Getty Images
Steve Howey is finally on the come up after a rough divorce from his ex-wife, fellow actor Sarah Shahi.
In 2020, Us Weekly reported that the former couple was going their separate ways after 11 years of marriage, citing "irreconcilable differences" as the key reason. In a statement, the actors shared that they were "grateful" for all the years they spent together, and they remain committed to raising their kids despite the split. "As we enter into this new phase of our lives, our priority will remain co-parenting our children with so much love, mutual respect and friendship," they wrote. "And though our relationship is changing, we are committed to continuing our lives as a loving family."
The same year, Howey also bid farewell to "Shameless," a show he had been part of for over a decade. At the time, he told KulturePopped that his job prospects were next to none, but he remained optimistic about the future. "I have nothing right now. I am reading stuff. It's a little weird out there right now, for sure. You've got a lot of A-List actors who aren't working. This town is definitely in dire straits, but there a lot of us who are okay. Things are moving, though," he shared, adding, "I'm looking forward to the next step, because 2020 has been really difficult and I'm a lucky one in all of it." Now, three years after his divorce and departure from "Shameless" — Howey is back in the spotlight.
Steve Howey is busy working on a new TV series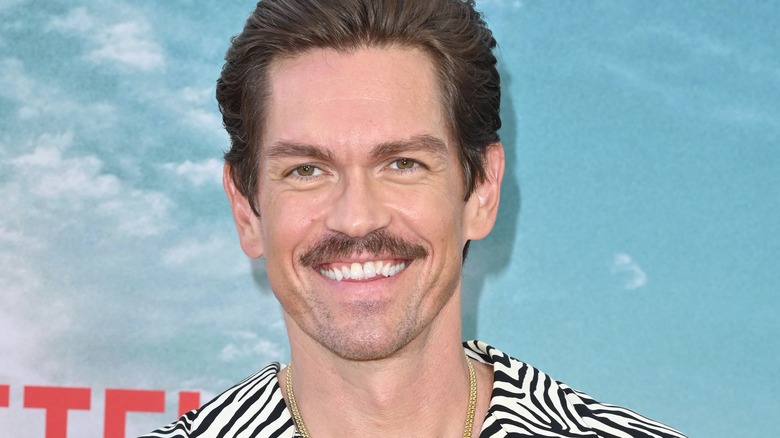 Featureflash Photo Agency/Shutterstock
Longtime Steve Howey fans know that TV has always been his forte. He has been part of multiple shows throughout his career, with some roles lasting years-long tenures. "I'm so lucky in my career. I've been on two TV shows for 17 years that have each done over 100 episodes," he shared with KulturePopped. "That's crazy."
Following his stint on "Shameless," Howey has pivoted to a more serious role, a far cry from the goofy character he played for years. In March 2023, CBS premiered "True Lies," a show based on the James Cameron film of the same name, with none other than Howey playing Harry Tasker, a role previously portrayed by Arnold Schwarzenegger. According to Howey, it's one of the biggest challenges of his career. "I couldn't necessarily relax and go off my comedic, goofy skills," he told
. "I couldn't be a dumbass anymore. I had to be a leader ... to be a proper person. So that was nerve-wracking... This was the hardest thing I've ever done."
However, Howey has no complaints, as it's a dream come true for him — one he achieved through manifestation. "I always wanted to do action comedies," he shared with CBR. "That thing that you want, you can have. Just imagine it and go towards it. So, thank you for calling me an action hero."
What's next for Steve Howey?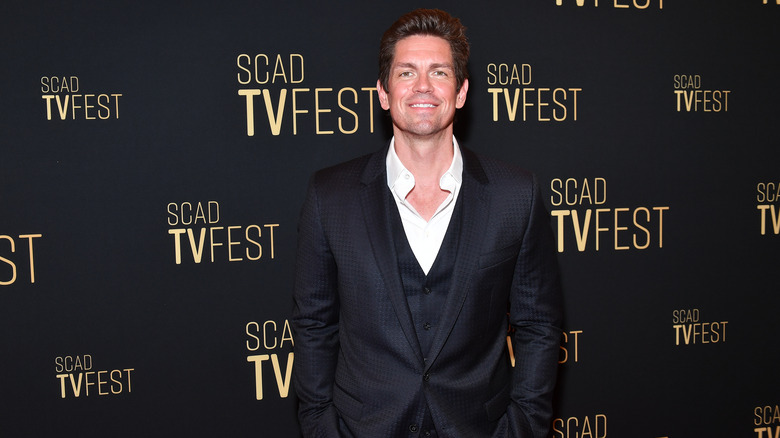 Paras Griffin/Getty Images
While Steve Howey will be occupied with "True Lies" in the foreseeable future, he's also not ruling out other projects, particularly those he projects he was already a part of, like "Reba" and "Shameless."
Speaking with ET, the "Day Shift" star dished that if Reba McEntire decides to revive the project, he'd have no problem jumping back in. "I mean, I don't even know because when I played Van on that show, I was in my early 20s. And to see where Van is now and where the family is, I mean I would do anything," he said. "Reba says, 'Jump,' and I'll say, 'How high?'" As for "Shameless," that actor says he's open to reuniting with his co-stars. "Maybe if we did, like, a one-episode, hour-long reunion, that would be kind of cool," he told Us Weekly, while adding that he's more thrilled about what's ahead of him. "There's so much that I haven't done yet in my career that I can't really, I haven't even thought about looking back," he continued. "I'm only looking now, present and then in the future."
What's more, Howey is also open to exploring unfamiliar territory down the line, like directing his own projects. "I also want to get some of these projects that I have written to come to life. Directing is something I want to do as well," he divulged to Hey Beauti Magazine. "There are also other formats — maybe podcasting or a YouTube channel. The ideas are there but to have them come to reality, we'll see."