Gabriel Basso Was A Child Star Before His Role In The Night Agent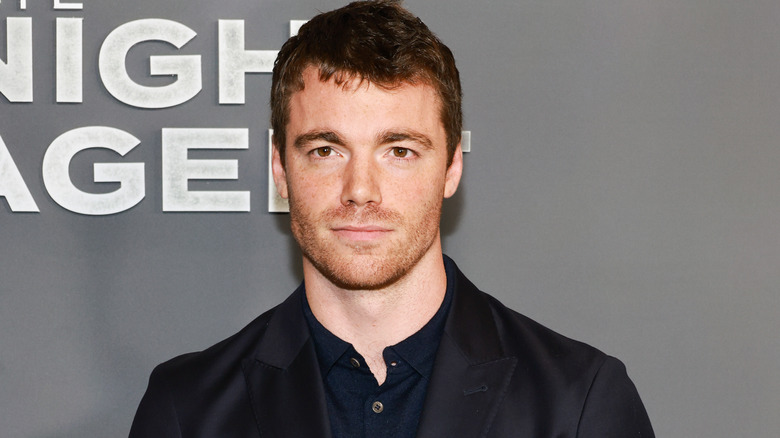 Matt Winkelmeyer/Getty Images
It's hard to picture actor Gabriel Basso as anything other than a hunky government employee, tackling conspiracies as an FBI agent. He was one of the child stars who made a comeback, even though it wasn't his original plan. "I wanted to play football," Basso told People about his first dream job. Instead, Basso became a successful Hollywood actor with several big roles. Basso faced many difficult moments in his career before landing his starring role on "The Night Agent." All this experience, plus some disarming good looks, made him the perfect star for the political thriller. "The thing about Gabriel is that the minute you place eyes on him, you like him," show creator Shawn Ryan explained to Netflix about Basso. "You sense a good soul there ... The camera loves Gabriel," Ryan added. 
Fans love him, too. When the series premiered in 2023, it was the third most-viewed debut ever for Netflix. It only took days for the streaming service to announce a second season of "The Night Agent." A renewal decision normally takes four to five weeks after a series begins. Though Basso admitted that the first season nicely concludes with most questions answered, he admitted a desire to continue developing his main character, Peter Sutherland. "I think yeah, it'd be interesting to see what happens to him because I almost think he would die," Basso admitted to Deadline. No matter what the ending for Sutherland will be, Basso seems poised to continue his impressive transformation from a one-time child star to a leading man.
Gabriel Basso learned from his family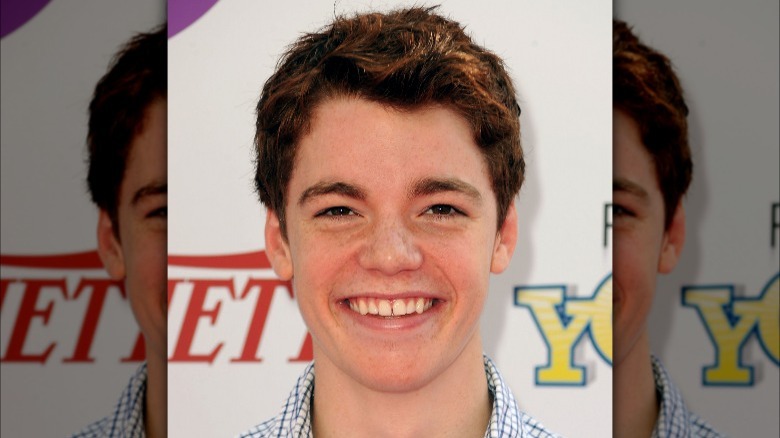 Frazer Harrison/Getty Images
Gabriel Basso's early roles in entertainment were in a web series, "Ghost Town," as well as smaller TV roles before his breakout as Laura Linney's son in the series "The Big C." Then, Basso expanded into film with "Super 8," a sci-fi thriller by J.J. Abrams and Steven Spielberg. "Gabriel is an amazing kid," Abrams said of the teen actor.
Reflecting on the actor's childhood, it makes perfect sense that he would one day land the role of an action-ready FBI agent. "I was raised by a trial lawyer, so I enjoy the mental conflict as well as the physical," Basso told Netflix. For the physical side, Basso came into the show with an impressive set of skills to perform stunts. "I've boxed my whole life. I did tae kwon do as a child, which is a sort of sport fighting. I think it helped my movement," Basso explained. From the rest of the family, Basso appeared to catch the desire to act. Basso's older sister Alexandria, his younger sister Annalise, and his mom Marcie, are all actors, too. The family moved to Los Angeles in 2008 to pursue opportunities in entertainment, something that Gabriel loved from his days growing up in St. Louis, Missouri. He and his best friend "were both deathly afraid of dolls, so we made these fake doll movies and we ended up being scared of our own movies," Gabriel told the St. Louis Post-Dispatch.
He needed a break from acting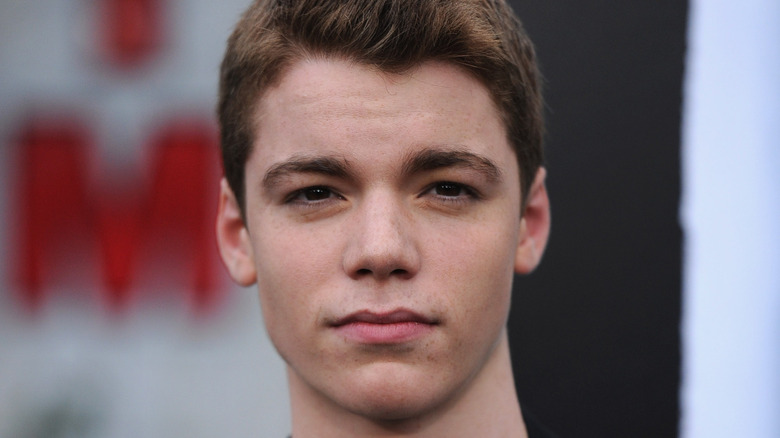 Frazer Harrison/Getty Images
While Gabriel Basso was fortunate to earn such major acting roles as a kid, he learned there are darker sides to success from such a young age. "The majority of actor kids are really competitive," Basso told the St. Louis Post-Dispatch. He said it helped to work alongside "Precious" star Gabby Sidibe in "The Big C" to better understand fame. "Her career went from zero to a hundred in about one second, so she's warned me what to expect," Basso said when he was a teenager, referencing Sidibe's transformation over the years. Even with Sidibe by his side, Basso said his life as a child star was difficult. "For me personally, I went through a lot of stuff as a kid, so I had to mature pretty quickly," he admitted to Hero magazine. 
Seeing a potential path from child star to adult also scared him when he saw others who had done the same. "I looked around and I saw people that had been in it their whole life that were miserable and projecting their misery onto people," Basso told Deadline. Eventually, the world of entertainment became too much for Basso, who decided to take a break from acting for about seven years. During his time away from the camera, Basso earned a stonemason's license with the intention of building walls. Ultimately, the time off was exactly what Basso needed, and he felt better prepared to return to Hollywood as an adult. Plus, if acting doesn't work out, "I'll be walling."