Roseanne Has Some Words For Her 9-Year-Old Co-Star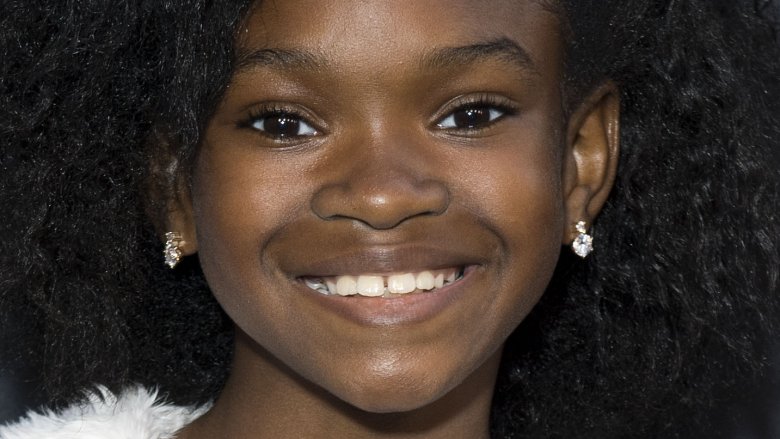 Getty Images
Roseanne Barr has something to say about her young black co-star, 9-year-old Jayden Rey.
On Thursday, May 31, 2018, the controversial comedian took to Twitter to share her thoughts following the cancellation of her ABC sitcom Roseanne due to her recent racist tweets. In a tweet that's since been deleted, Barr addressed Rey, who played her granddaughter Mary Conner on the reboot, and revealed that she's "ashamed" of herself for saying something that could've hurt the child.
As captured by CNN, Barr wrote, "The saddest part of all is 4 Jayden Rey on the show whom I grew2 love so much & am so ashamed of myself that she would ever think I do not love her bc she is African American." She continued, "It's the most gawd awful painful thing. I can't let myself cave in tho."
As Nicki Swift previously reported, Roseanne was canceled by ABC after Barr posted a tweet likening Valerie Jarrett, a former White House senior advisor to President Barack Obama, to a cross between "Muslim brotherhood" and Planet of the Apes. Barr faced swift backlash for her racist remarks and later apologized for her words. However, she also tried to excuse her behavior by stating that her posts were the result of late-night tweeting while on Ambien.
Sanofi, the company behind Ambien, quickly distanced themselves from Barr, stating, "While all pharmaceutical treatments have side effects, racism is not a known side effect of any Sanofi medication."
Barr's co-stars, including Michael Fishman, Emma Kenney, and Sara Gilbert, also condemned Barr's remarks. While Fishman called Barr's words "reprehensible and intolerable" and Kenney described her co-star's actions as "inexcusable," Gilbert tweeted out, "Roseanne's recent comments about Valerie Jarrett, and so much more, are abhorrent and do not reflect the beliefs of our cast and crew or anyone associated with our show. I am disappointed in her actions to say the least."
As a result of Barr's tweets, not only was the Roseanne reboot canceled but reruns of Roseanne were pulled from air and Barr was dropped as a client of ICM Partners.