Nick Lachey's Photographer Incident Wasn't His First Heated Public Altercation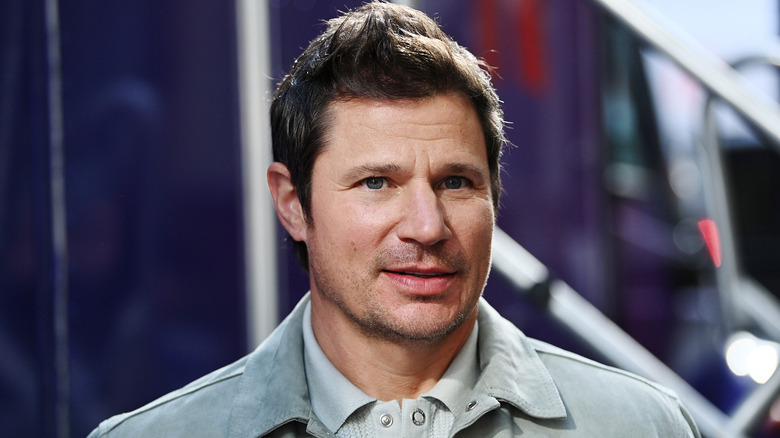 Roy Rochlin/Getty Images
In March 2022, Nick Lachey was seen getting aggressive with a female paparazzo after having dinner with his wife Vanessa Lachey in Beverly Hills. The 98 Degrees band member spotted the photographer in her car and walked over, attempting to grab her phone out of her hands, TMZ reported. He also reportedly punched the car window and hurled obscenities at the woman.
The following day, Nick tweeted, "Last night, after enjoying a great dinner with my wife and our dear friend, the paparazzi harassed us as we walked back to our hotel. I clearly overreacted. I've been in this game long enough to know that their antics are sadly part of the deal. Stupid of me. Done." 
The photographer, who was later revealed to be Jody Santos, filed charges against the singer and it took almost a year for Nick to get a slap on the wrist from the Los Angeles District Attorney's office. The "Love Is Blind" host was ordered to attend anger management classes and Alcoholics Anonymous meetings. "If he fails to do so, they will move forward to prosecute him with non-compliance and he will get arrested," Santos told the Daily Mail. Perhaps the anger management classes will do Nick some good, as this wasn't the first time he got into a physical altercation.
Nick Lachey charged at a fan during a Bengals-Chargers game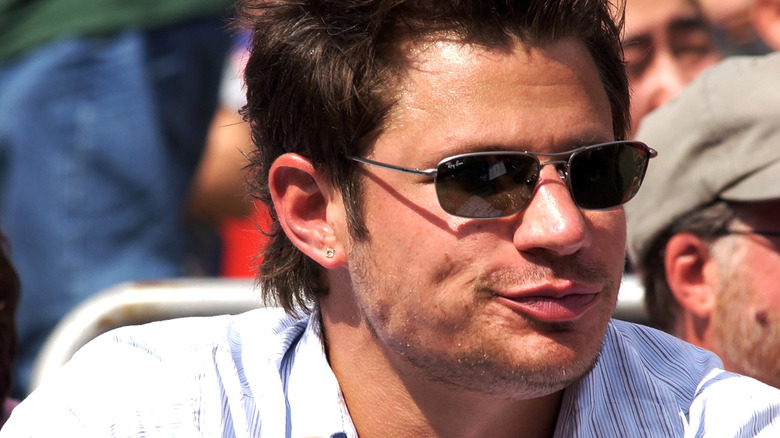 Al Pereira/Getty Images
If you want to get on Nick Lachey's bad side, go after the Cincinnati Bengals or his boy band. In 2012, Nick attended a Chargers vs. Bengals game in San Diego and reportedly heckled a man wearing a former Chargers player's football jersey, per TMZ. The unnamed man told the outlet that after Nick made a comment about the football player, his wife told the singer, "Well, he lasted longer than your boy band." According to the man, the comment set Nick off and he screamed profanities at his wife and grabbed the Chargers fan by the throat. Nick and his friends were ordered to leave the stadium.
Nick seemingly had no remorse for his actions and tweeted, "Just got kicked out of the chargers stadium and couldn't be prouder! Go Cincy Bengals! #whodey." Replying to a fan who asked him why, he responded, "chargers fans have no sense of humor!" Nick's rep denied any physical altercation between him and the fan and told TMZ, "This was a verbal exchange between sports fans of opposing teams that went too far. While Nick isn't proud of what happened, he did not choke anyone or use defamatory language to any women at the stadium."
While Vanessa Lachey didn't publicly acknowledge the incident with photographer Jody Santos or the football game, according to a source, she is still standing by her man.
Vanessa Lachey supports her husband but admits he behaved inappropriately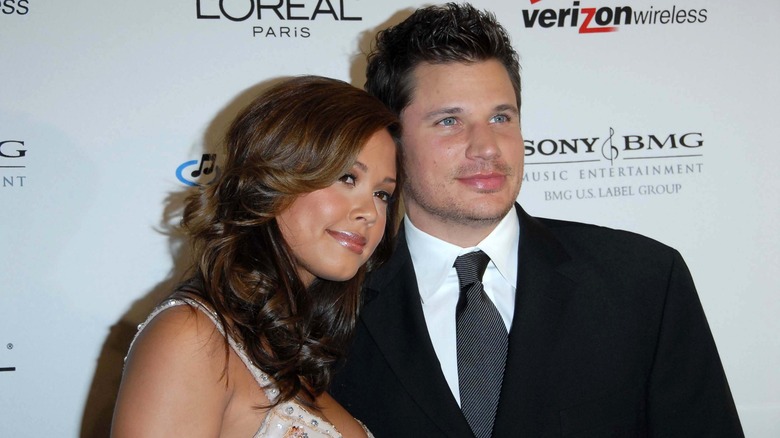 s_bukley/Shutterstock
Vanessa Lachey is not letting Nick Lachey's legal troubles get in the way of their marriage. Following news that the "What's Left of Me" singer was ordered to attend AA meetings and anger management classes, a source close to the couple told Us Weekly, "Vanessa likes to look at the bright side of things. She stands by Nick, but she agrees that he didn't handle the situation correctly." The insider revealed, "He behaved inappropriately. She says this whole ordeal has been a wake-up call and that we can all learn from it, especially Nick."
Nick seems unbothered by the legal drama and posted pictures of himself enjoying Hawaii with his three children on March 23. "When in Hawaii.......#daddyduty," he tweeted while sharing snaps of the family going horseback riding and surfing. However, fans are not so quick to let him off the hook. One Twitter user replied, "Take those classes bro." Hopefully, there'll be no more altercations with photographers or fans in the future.