Nick Lachey Sets The Record Straight On His Paparazzi Altercation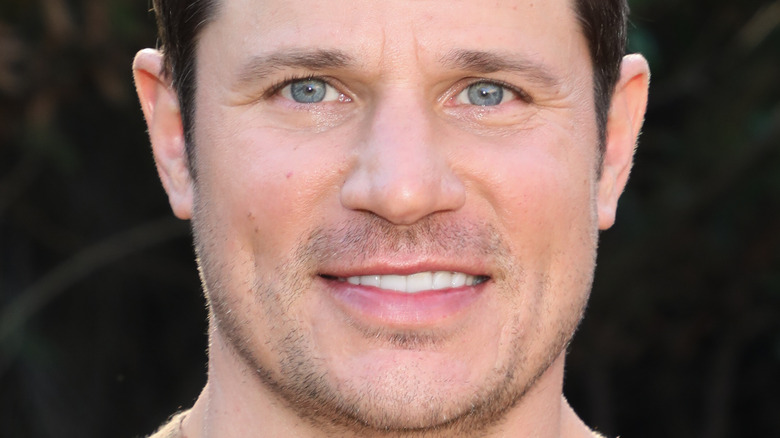 Paul Archuleta/Getty Images
Is it just us, or does it seem like Nick Lachey has been famous forever? The singer started with 98 Degrees, but gained even more fame when he married Jessica Simpson. Even though the marriage ended in divorce, there's no doubt those two made beautiful music together. Luckily, Nick found himself his happily-ever-after with Vanessa Minnillo, and the pair shares three children.
It's no secret that Nick and Vanessa are incredibly close, and we can't help but blush when they rave over one another in interviews and on social media. On International Women's Day, Nick made sure to praise his wife and melt hearts. "Happy #InternationalWomensDay to my badass, hard working, beautiful, and multitalented wife, who is the rock of our family. And to all of the other incredible women reading this, just know that as men, we appreciate you!" he wrote on Instagram. Stop, you're making us blush!
But with the glitz and glamour of being a high-profile couple also comes a big following, like paparazzi. When Nick and Vanessa were leaving dinner and walking back to their hotel, a female photographer tried to capture the couple walking together, per TMZ. Nick reportedly noticed someone was taking his picture and walked over to the photographer's car and snatched her phone. The outlet shared that Nick also shouted and gave the middle finger while the paparazzi in her car claimed to smell alcohol on his breath. Now, Nick is giving his side of the story.
Nick Lachey apologizes for his actions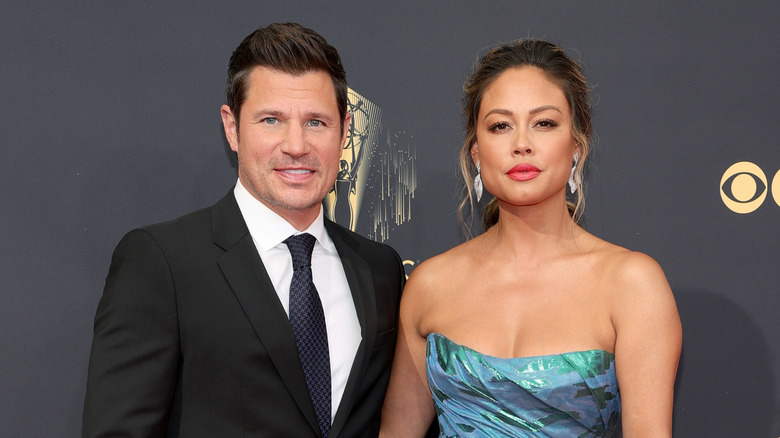 Rich Fury/Getty Images
Nick Lachey is the latest celebrity to take some heat over a scuffle with the paparazzi. After taking a little time to reflect on his actions, Lachey has a very important message for his 200,000-plus Twitter followers. "Last night, after enjoying a great dinner with my wife and our dear friend, the paparazzi harassed us as we walked back to our hotel," Lachey shared in the first tweet. "I clearly overreacted. I've been in this game long enough to know that their antics are sadly part of the deal. Stupid of me. Done."
After his initial tweet, Lachey followed it up with another that specifically called out major media outlet TMZ. "However, for TMZ or anyone else to say that I was violent or that I 'got physical' with someone is reckless and absolutely false," he added. "Once again, TMZ likes to crate their own clickbait narrative. Life's too short; we move on." Some fans compared Lachey standing up for his wife, Vanessa Lachey, to the Will Smith drama at the Oscars. "Nope. Never apologize for defending your wife. People need to learn their behavior has consequences," one fan commented.
Lachey isn't the first celebrity to have a less-than-ideal run-in with the paps. In 1995, Alec Baldwin allegedly punched photographer Alan Zanger. The incident resulted in an arrest for Baldwin, and Zanger also sued the actor, though Baldwin later counter-sued. Luckily, Lachey's incident did not involve the police or any legal actions ... at least not yet.