Ashton Kutcher Reveals He's Losing His Hair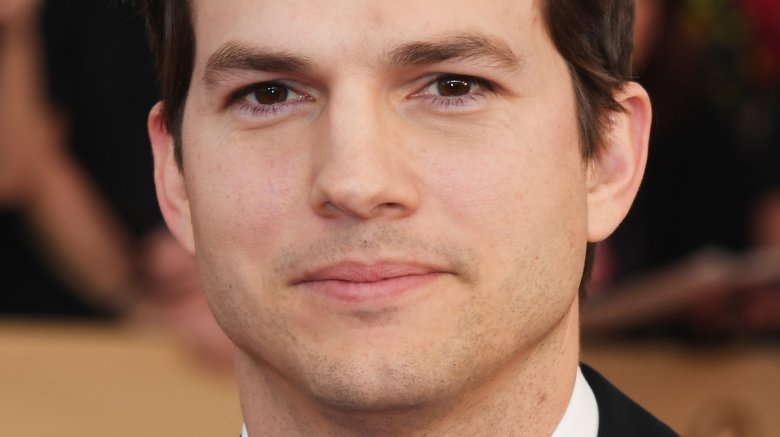 Getty Images
Ashton Kutcher is opening up about his appearance.
During his appearance on Conan on Monday, June 4, 2018, the That '70s Show alum revealed that he's battling against hair loss.
"I'm going a little bit, though. I'm losing it," the Ranch star said, after host Conan O'Brien complimented his hair. While running a hand through it and showing off his receding hairline, Kutcher continued, "If I really get up in there, guys, it's starting to disappear."
The actor first noticed his hair was thinning out when he was around 25 years old. "I realized it was starting to go so I went and met the hair guy doctor and he put me on this medication called Avodart," he said, before explaining how it worked. "Your body produces testosterone. The byproduct of testosterone actually causes follicles to get weaker and fall out, so you take this stuff and it washes away the byproduct of testosterone. But we don't know what else might be used for that could be good in the body."
While Kutcher had success with the medication for years while "holding on" to his hair, the former Two and a Half Men star found himself at a bit of a crossroads when he and wife Mila Kunis decided to start a family.
"I didn't know: Is it safe to take?" he said, explaining that he was concerned about the possible side effects when trying to have a baby. "So, I stopped taking the stuff about three years ago and now I'm experiencing the hair loss. It's starting to go."
Luckily, Kutcher said he's made peace with it and even has a backup plan for his impending balding. "I'm a baseball cap guy, so I think I'm OK. I've established myself as a baseball-cap-wearing individual," he joked. "When it does go, you're not going to know that it's gone because I'm just going to have the ball cap on."
Adding that he doesn't plan on ever wearing a toupee, the TV star said, "I'll just let it go. I'll [be a] character actor or something."
As Nicki Swift previously reported, Kutcher, 40, and Kunis, 34, share two children together: 3-year-old daughter, Wyatt, and 1-year-old son, Dimitri. The couple married in July 2015.