Kendra Wilkinson Accuses Hank Baskett Of Recording Her During An Argument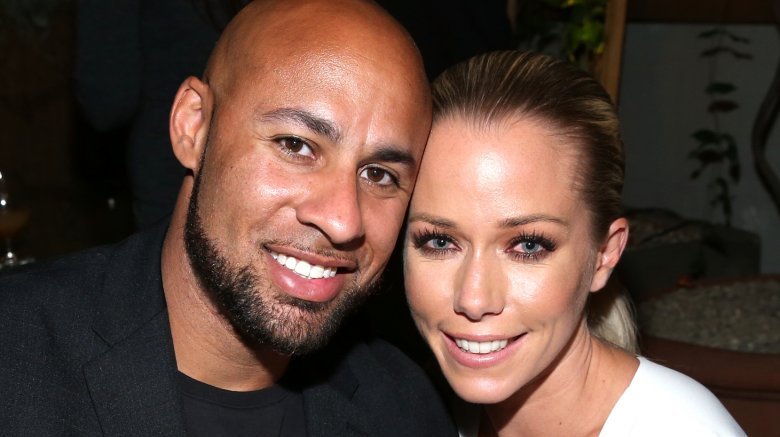 Getty Images
Kendra Wilkinson is speaking out.
On Tuesday, June 5, 2018, the Kendra on Top star took to Twitter to accuse her ex Hank Baskett of recording her during an argument amid their divorce.
"Why is hank recording me right now. Please tell him to leave me alone and stop," Wilkinson began a series of since-deleted live tweets (via Us Weekly). "He's blaming me for his football career ending. He's blaming me for cheating on me while pregnant."
The reality TV star went on to claim, "I'm minding my business and after i tell him to leave me alone he disrespects me. I'm trying to get out of my house fast. I'm beyond sad. But recording me is my trigger."
In another round of tweets, which were also later deleted, Wilkinson apologized to her fans. "I tried so hard. I did everything by the book and loved and i get s**t on," she wrote. "I'm so sorry for u all to feel awkward rt now. When i was being recorded i felt threatened. Have a good day."
She added, "When u feel like u give [the] best of yourself 24/7 and someone trying to take the best of u... it's hard to breathe. Love you all."
As Nicki Swift previously reported, Wilkinson, 32, and Baskett, 35, officially called it quits on their nearly nine-year marriage in early April 2018. The former couple, who seemed to be going through an amicable breakup, married in July 2009. They share two young children: 8-year-old son Hank Jr. and 4-year-old daughter Alijah.
Just last week, Wilkinson reflected on the split in an emotional update on Instagram. "I'm doing the best i can in my life with the cards I've been dealt and i will continue to do that," the Girls Next Door alum wrote to her followers. "I'm hurt because the world i thought was promised to me forever is now coming to an end. I'm not perfect with the way I'm reacting to my pain sometimes but i am getting stronger. My kids, mom, dad, friends n therapy have been helping. I'll be able to breathe again soon."