Kendra Wilkinson's Family Drama Is Weirder Than You Thought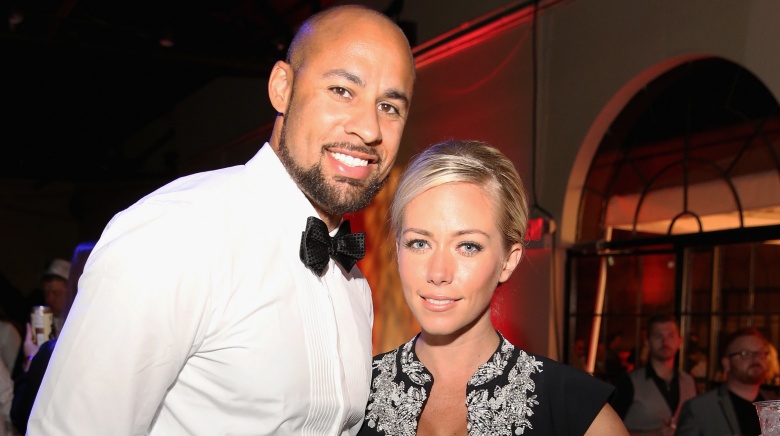 Getty Images
Kendra Wilkinson has a led dramatic life. From marital woes with her husband, former NFL star Hank Baskett, to child-rearing challenges, to her own mother selling her out to write a tell-all book, the former Playboy pinup has had a lot of issues with her family over the years. How much of that controversy is staged for reality show cameras is up for debate. Let's not forget, Wilkinson rose to fame as a former stripper who became one of the late Hugh Hefner's girlfriends on The Girls Next Door. She reinvested that reality TV notoriety into starring roles in Kendra on Top, Kendra, Marriage Boot Camp: Reality Stars, and Celebrity Wife Swap. A hunky-dory life doesn't exactly make for great ratings in the reality TV biz, but that's not a problem for Wilkinson and her family, who are always going through something weird or intense.
It's hard to keep up, but don't worry. We've got you covered. Here's your cheat sheet on the blonde bombshell's bloodline debacles. Be forewarned: the storylines are even weirder than you thought.
Her husband allegedly cheated with a transgender model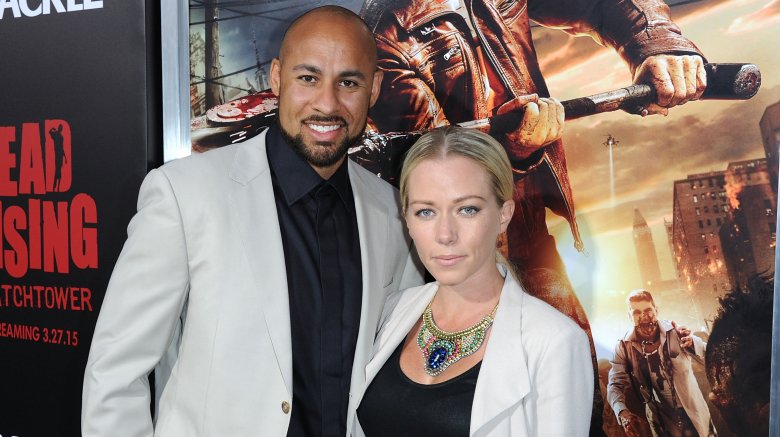 Getty Images
Kendra Wilkinson's husband, Hank Baskett, made headlines in 2014 for allegedly cheating on her with a transgender model. Baskett insisted that it was all a big misunderstanding, but the damage was done: Wilkinson tossed her wedding ring in the toilet, and a source told People, "She wanted to throw Hank out but couldn't because she is healing [from her daughter's delivery] and needs help with the kids."
The pair eventually reconciled, thanks to a lot of televised couples counseling, including Marriage Bootcamp, but the relationship still wasn't perfect. Us Weekly reported that Baskett supposedly grew jealous when Wilkinson flirted with singer Trey Songz during an episode of Kocktails with Khloe. Radar Online also reported that Wilkinson allegedly got a little too flirty for Baskett's liking while talking with some gentlemen at the Sundance Film Festival. "She would point out guys, then invite them to hang out with her," a source told Life & Style magazine (via Radar Online).
She has daddy issues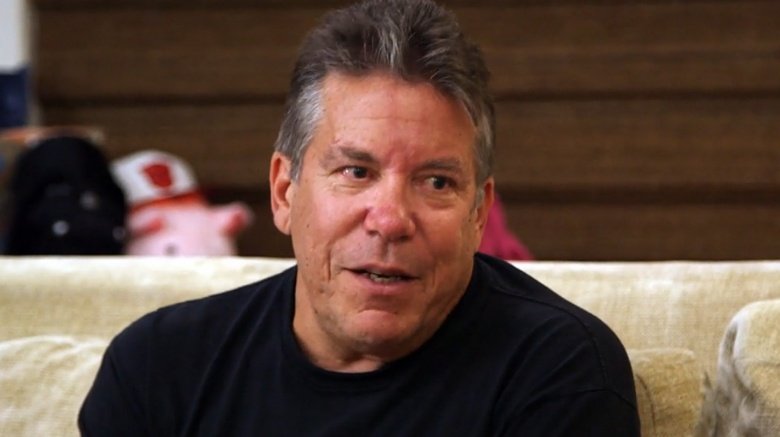 YouTube
We know it's super shocking, but this Playboy playmate has struggled to cope with the emotional fallout of an absentee father. Wilkinson's dad, Eric Wilkinson, has been estranged from the family since he divorced Kendra's mom, Patti Wilkinson, in 1994. 
His second wife, Kathi Wilkinson, told Star in 2014, "Eric has suffered immeasurably from being separated from his children. Through the years, Patti would e-mail Eric and say, 'Your kids hate you.' Then she'd tell the kids, 'Your father abandoned you.' She's hurt those children so badly. But the time has come to shine light into a dark place." According to Kathi, "Eric has close friends who had to drag their children through divorce court. He swore he'd never do that, create a hostile environment where his kids had to choose between parents. It was Patti who created this bad dynamic. Eric and I invited Kendra and Colin for visit every summer for vacations and holidays, all expenses paid by us. Patti denied them all."
Kendra and Eric have reconciled, and she even attended his tailgating parking lot wedding in October 2015. However, during a May 2016 episode of Kendra on Top, Eric essentially encouraged a new estrangement in the family by recommending Kendra stop reaching out to her mom.
Kendra to mom: 'The devil has eaten your soul'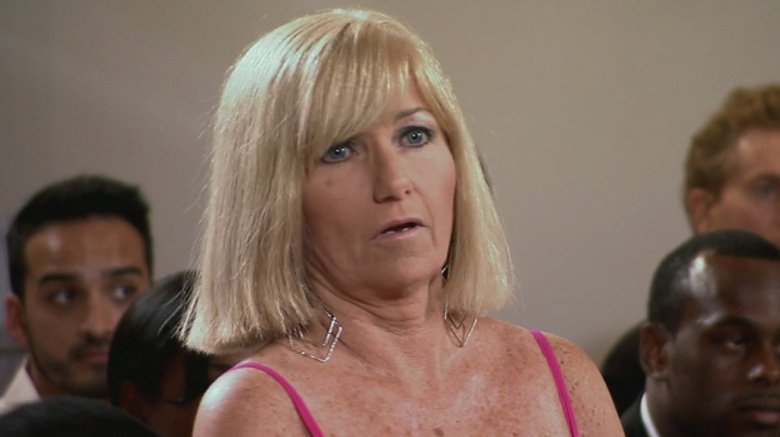 YouTube
Kendra Wilkinson's relationship with her mother, Patti Wilkinson, has not exactly been the model of a stable mother-daughter dynamic. Kendra claims it stems from her mother allegedly selling her out to tabloids when she and her husband, Hank Baskett were embroiled in marital drama (more on that in a minute).
"I can't deal with my mom anymore," Kendra vented in September 2015, "because I feel like I'm being raped every minute with my mom. She is the most sadistic abuser." Kendra added, "I did a lot of reaching out, I did a lot of offering for therapy, and, you know, my mom just never accepted that, never reached out to me, never accepted my ... you know, what I think would help us. You know, it was a lot of my side trying and not her side trying."
In May of that year, Patti appeared with Kendra and Baskett on an episode of WeTV's Marriage Boot Camp. In the episode, a melodramatic Kendra gesticulates wildly at Patti, shrieking, "You sell us out to the tabloids ... The devil has eaten your soul!"
She took a job in another city, but didn't tell her husband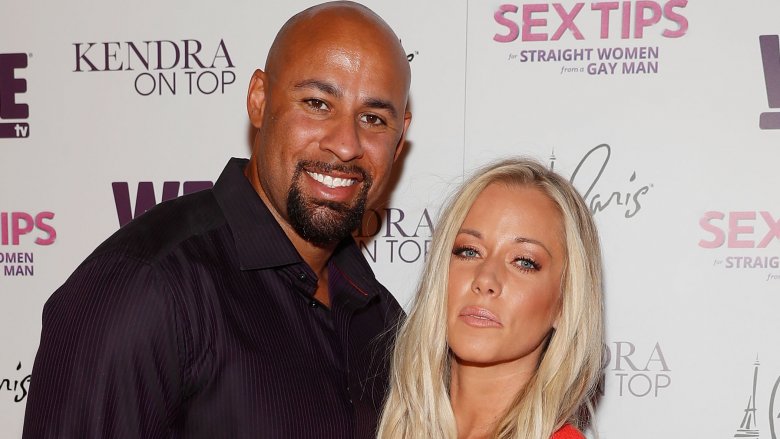 Getty Images
Kendra Wilkinson and Hank Baskett lived separated for almost five months in 2017, but it wasn't necessarily because of marital issues. Wilkinson accepted a role in a Las Vegas play, Sex Tips for Straight Women from a Gay Man, requiring her to temporarily relocate during the show's run. She admitted to Life & Style (via Radar Online) that she didn't even consult her husband before signing the deal for the performances, which include her making out with a nearly-naked co-star.
"I made a rash decision," she said. "...People have this fantasy-like idea of what marriage is, like we're all Disney princesses and kings. That's not really the way it goes. We are working on the basics right now." She added, "My goal when leaving him for this journey was to have that feeling of missing him, and I wanted him to have that feeling of missing me, but I'm not picking up on that." She added, "Temptation is all around. I'm not going to lie ... My fantasies are very strong, let's just leave it at that."
Luckily, Baskett rooted for Wilkinson the whole time, even while she made out with her co-star in front of him. Still, the marriage wasn't a picnic: Wilkinson admitted she and Baskett had threatened divorce five times.
Her mom made bank off her daughter's woes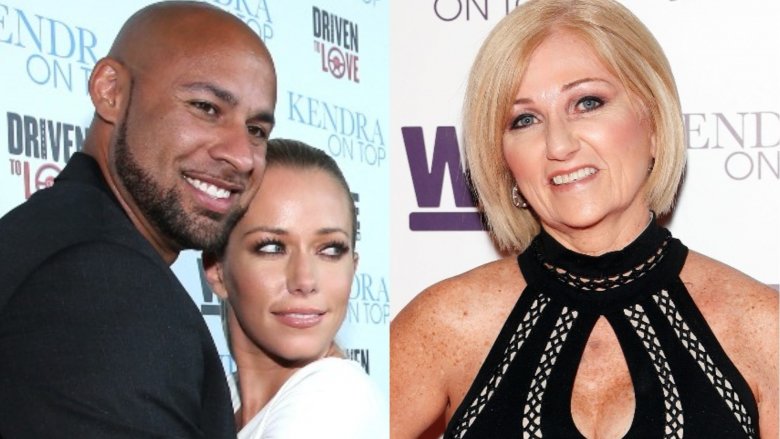 Getty Images
Kendra Wilkinson's family feud with her mother, Patti Wilkinson, affected her already fragile marriage to Hank Baskett. In June, 2017, Patti apparently decided it would be a great idea to write a tell-all book about her daughter's marriage. Kendra reportedly knew about her mom's ambition but was reluctant to tell her husband about it. "Kendra keeping this from me destroys any hope of me and Patty reconciling," Baskett said in a Kendra On Top confessional (via Radar Online). He confronted his wife, asking, "Why in the hell haven't you told me that your mom's writing a book?"
Kendra replied, "It's not that I didn't want you to know about the book because I did. But Hank, you don't know what's going on inside me right now. I want things to be okay with my mom. So me being able to say that it's possible to reconcile with my mom is huge." Kendra then confronted Patti, telling her mother (via Radar Online), "You can have your family back or you can write this book!" 
Patti didn't back down, telling her daughter that "the truth hurts." Apparently, it also pays. Patti reportedly bought a BMW with her $10,000 book advance. 
Kendra and Hank's parenting styles allegedly don't mesh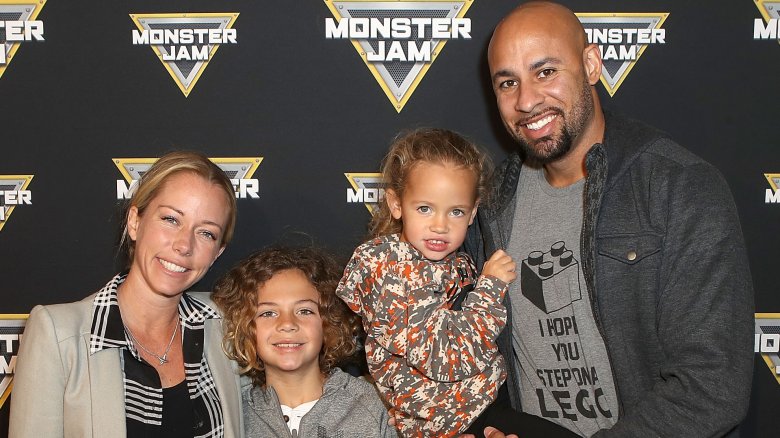 Getty Images
Kendra Wilkinson and Hank Baskett were still having marital problems in February 2018, reported People. A source close to the model said, "Kendra and Hank are struggling, but they've always had issues [but they've] always been extremely proactive when it comes to working on their marriage ... They love each other very much and will always support one another. Hank is such a blessing — he's a great father. He's always helping out and is very hands on."
Though sources agree that Baskett is an awesome dad, his and Wilkinson's parenting styles may differ greatly. "They love each other and the family dynamic they've built together but just aren't on the same page when it comes to parenting styles," an insider told People. "Hank is definitely more of the disciplinarian, but they've been trying to work together. Kendra has always been focused on her career — but loves her kids. It's a tough balancing act for her as with any working mom. She spent half of 2017 performing her play in Las Vegas but would fly home as much as she could. Hank would take the kids to see her often too."
Her brother called her a loser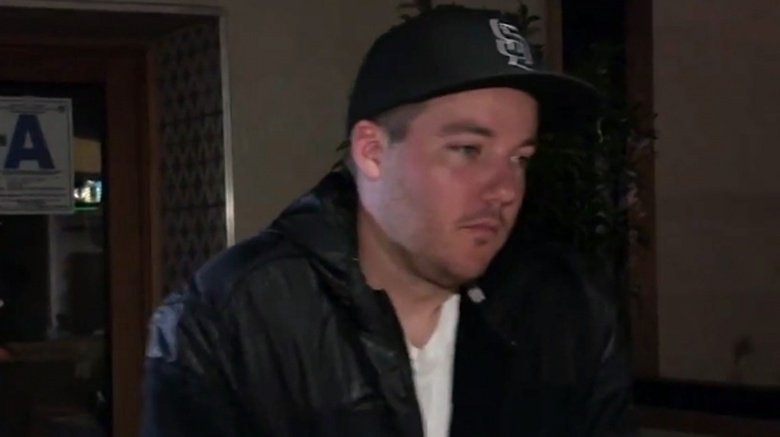 YouTube
In August 2014, Kendra Wilkinson's brother, Colin Wilkinson, lashed out at the reality starlet for including their then-estranged father on her show, Kendra On Top, and for financially compensating her dad for the appearance. Radar Online reported that in a since-deleted Facebook rant, Colin said, "A man should not leave his family behind because he doesn't feel like raising 2 kids. A man doesn't leave his family starving and broke. The last time I ever met my dad he locked Kendra and I on his back patio during [Super Bowl] Sunday, with no food, water or jackets. Like a couple of homeless dogs...[Kendra] sunk to the level of caring about ratings more than her own family...I will always strive to be the exact opposite of what he stands for."
That wasn't the first time Colin went on a social media rant against his older sister. In October 2015, he tweeted (via Radar Online) that his sister was "an uneducated woman with no real world skills."
On an episode of Kendra on Top, Kendra said Colin has residual anger. "There are a lot of issues between my dad and my brother," she said in a confessional. "My dad left us, so the feeling of abandonment is still there. I just found a way to get over it and I think my brother is still pissed. Hopefully, one day, my brother can do the same thing I did — reconnect with my dad."
Is she faking drama for ratings?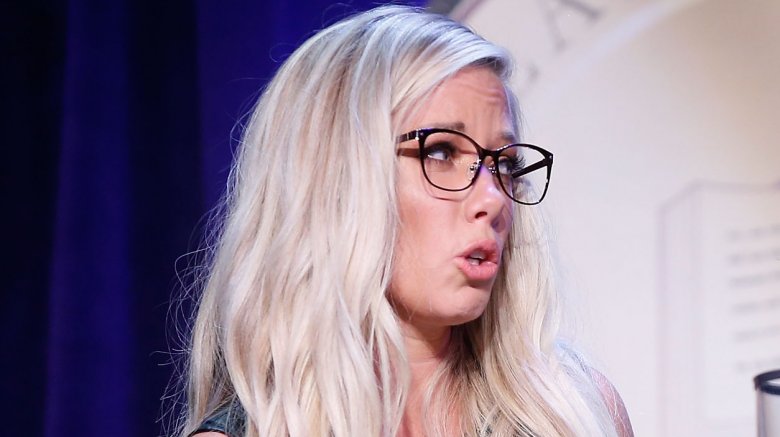 Getty Images
Kendra Wilkinson and Hank Baskett's myriad issues never quite seem to be resolved and are constantly rehashed on her reality shows, including Kendra on Top, Kendra, Marriage Boot Camp: Reality Stars, Celebrity Wife Swap, and more. As a result, many have speculated that the real root of Wilkinson and Baskett's family drama was simply her need for ratings and weird storylines for her reality shows.
The lady doth protested too much in a February 2018 Instagram post (via People), writing what appeared to be a long list of reasons why her problems were authentic and her motivations sincere. One of the items on her list was: "How do you fake marital problems? Makes absolutely no sense." She also said "sad times" forced her to "change my show from comedy to drama. Not what I wanted, but was a part of my journey and story." She noted that her "job has been reality TV for 13 years" and she loves it but "the last thing I want to do is hurt Hank." She closed the lengthy post with "I hate drama ... I've been in a lot of therapy lately [and] hope all gets resolved for me, Hank, kids and even for TV."
Yep, you read that right. She said, "and even for TV."
A judge rejected their divorce docs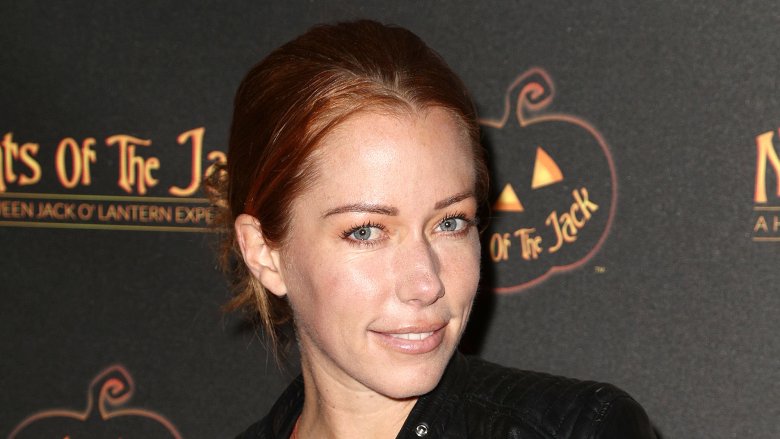 Getty Images
Kendra Wilkinson and Hank Baskett finally decided to go through with a divorce in 2018, but they couldn't seem to get out of their own way on that endeavor either. 
"Signed my last divorce paper..." Wilkinson tweeted in October 2018. "I gave it all I got. Truly did. I'm beyond proud of myself!! Fought to save til the last second. Oh well. Life goes on. Bye lol." Not so fast, Kendra. According to People, "A judge rejected their divorce settlement at the end of November [2018] because Wilkinson and Baskett reportedly failed to fill out the papers correctly." So it's back to the drawing board for these two. 
The good news: It appears the couple is on the same page regarding the particulars of the split. People reported that both parties listed their date of separation as Jan. 1, 2018 and requested joint custody of their kids. Wilkinson also reportedly wants her maiden name restored. The reality star has made it clear that she's moving on ... with herself. "Been dating myself lately," she posted on Instagram in November 2018. "Getting to know myself and even falling in love ... without waiting on someone or something to do it for you."