James Corden Is Supposedly Much Different Than His TV Persona In Real Life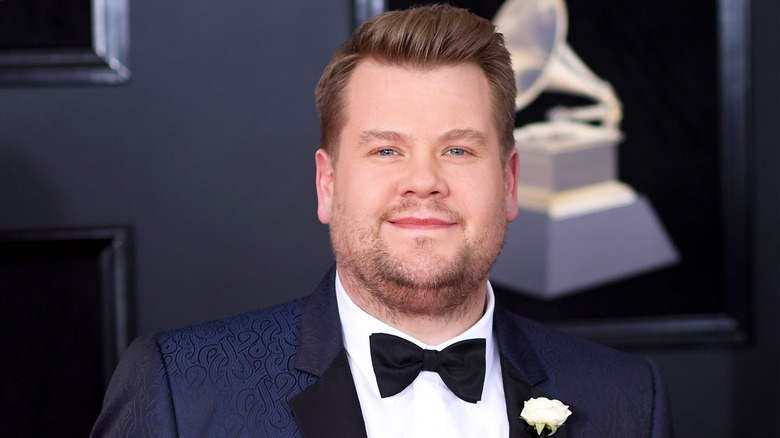 Dimitrios Kambouris/Getty Images
When it comes to ranking popular late-night talk show hosts, James Corden is definitely on the list. Since taking over "The Late Late Show" from Craig Ferguson in 2015, the British-born comedian has ruled the airwaves with his unforgettable segments, including "Carpool Karaoke" and "Crosswalk the Musical." Corden's run has also earned him various accolades and recognition, catapulting the "CATS" star to international fame. When reflecting on the show's success with Gold Derby in 2018, the "Gavin & Stacey" star described it as "thrilling." "You have to take all of these things with a bag of salt, really. But I'm incredibly proud of our team and the show," he said.
While Corden and his show continue to bring in a large viewership, his legacy as one of the nice guys of late-night TV has become overshadowed by bombshell claims. Over the last few years, the "Doctor Who" star has made headlines for his not-so-nice behavior behind the scenes. Here's a deeper look into the claims.
James Corden was slammed by a director for being 'obnoxious'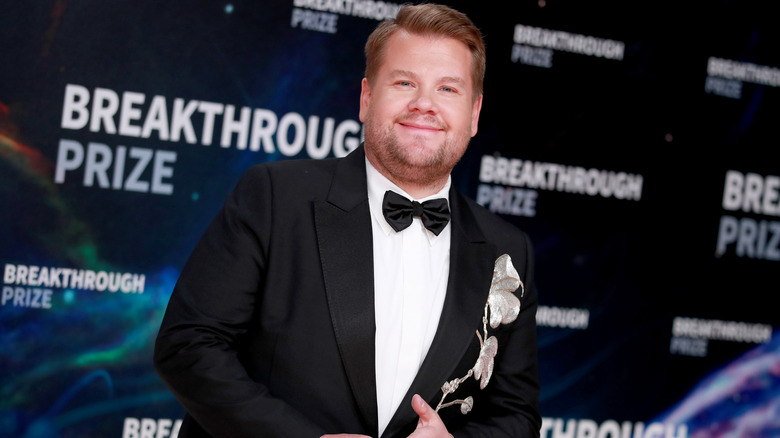 Rich Fury/Getty Images
James Corden has made headlines for not being the easiest person to work with. Director Craig Duncan, who worked with the British comedian on "A League of Their Own," opened up about their negative experience with the late-night host. In a YouTube video posted on April 2, Duncan described Corden as the most "difficult and obnoxious presenter" with whom he's ever worked. "I'll never forget it," he explained. "There was a joke, and I remember [Corden] just looked at it like, 'That's not funny, that's not funny, ah s***, we have to rewrite this.'"
While he attributed Corden's behavior to him having a "bad day," Duncan revealed that the "Into The Woods" actor began to hassle him over his directing skills. "We were working it out to save time when [Corden] pipes up, 'What the f*** is going on here? It's obvious what you do. You put a camera there, you put a camera there... you're stupid!'" he revealed. Duncan's admission isn't the first time Corden's problematic behavior has made headlines. In a 2020 interview with The New Yorker, "Gavin & Stacey" star Rob Brydon revealed that he confronted Corden for his attitude while filming the series. "I said, 'Look, this is a bit awkward to say, but I'm just hearing these things about you, and you've got to know that the way you behave has an effect on people," he told the publication.
James Corden's also known for his reportedly bad behavior at restaurants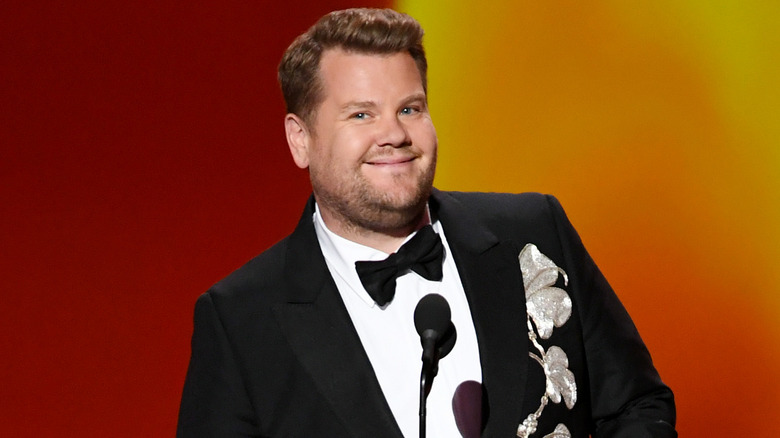 Kevin Winter/Getty Images
James Corden's on-set tantrums aren't his only indiscretions that have made headlines. In October 2022, the owner of Balthazar restaurant Keith McNally uploaded a scathing Instagram post accusing the comedian of being an "abusive customer." "James Corden is a Hugely gifted comedian but a tiny Cretin of a man," he wrote. "And the most abusive customer to my Balthazar servers since the restaurant opened 25 years ago." McNally then recounted two incidents during which the British actor berated the staff for minuscule mistakes, like serving him house fries instead of his requested salad. "That's when James Corden began yelling like crazy to the server: 'You can't do your job! Maybe I should go to the kitchen and cook the omelette myself!'" he wrote.
In addition to his claims, McNally also announced a lifetime ban for Corden. Shortly after the news made headlines, Corden issued a series of apologies after initially claiming he did nothing wrong. "It's a comment I deeply regret," he said during his opening monologue on "The Late Late Show." "I have been walking around thinking that I hadn't done anything wrong, right? But the truth is I have. I made a rude comment, and it was wrong." In addition to Corden's on-air admission, the Emmy-winner gave McNally a private apology, resulting in his ban being revoked. "Having f***ed up myself more than most, I strongly believe in second chances," McNally shared.