Orlando Brown Of That's So Raven Fame Arrested For Drug Possession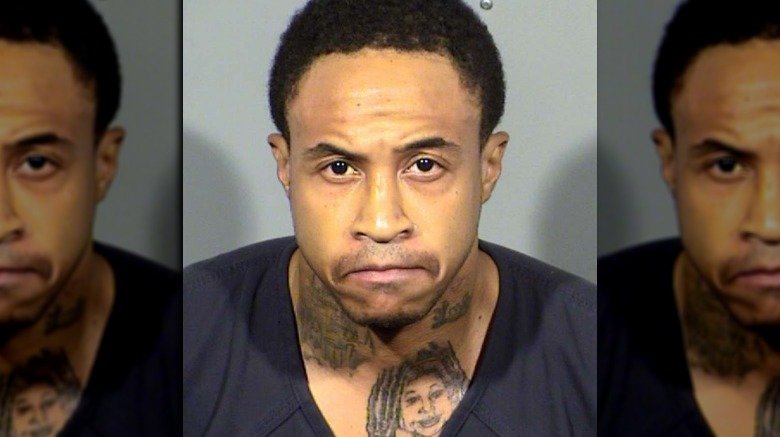 Las Vegas Metropolitan Police Department
Orlando Brown is in trouble again.
The former Disney Channel star, who made a name for himself playing Eddie Thomas on That's So Raven, was arrested in Las Vegas on the evening of Monday, June 4, 2018, as reported by E! News. According to the celebrity news site, Brown, 31, was charged with felony narcotics possession. Brown, who had a warrant out for his arrest for domestic battery, was also reportedly booked on charges of possessing drug paraphernalia, resisting arrest, and obstructing a public officer.
The Las Vegas Review-Journal noted that Brown had been stopped by police shortly after 7:30 p.m. A spokesperson for the Metropolitan Police Department spokeswoman, Laura Meltzer, told the paper that police had seen Brown get out of a cab, enter a unit at a motel, and then get back into the cab soon after. The actor was reportedly uncooperative with officers who pulled the cab over and allegedly had to be pulled from the car.
After the authorities arrested him, they reportedly found what looked like methamphetamine and a pipe among his possessions.
The Las Vegas Review-Journal noted that Brown was no longer in jail by Thursday, June 7.
In Brown's mugshot, a tattoo of his That's So Raven co-star Raven Symone can be seen on his chest. Brown had taken to social media to show off his new ink in late May 2018.
As Nicki Swift reported, Brown was previously arrested in Barstow, Calif. in January 2018, after police responded to a call about an alleged domestic disturbance. Brown, who'd reportedly been arguing with his girlfriend and her mother, was then arrested, as he'd had an active warrant out for his arrest, and he was charged with battery against a spouse, resisting a peace officer, and possession of a controlled substance. The charges stemmed from a 2016 incident, in which Brown allegedly hit his girlfriend in a police station parking lot. Cops then reportedly found methamphetamine on his person.