Rupert Sanders' Marriage Didn't Last Long After His Affair With Kristen Stewart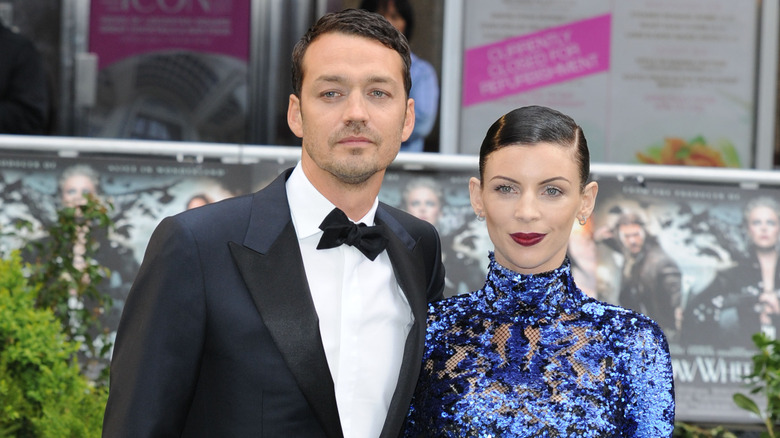 Featureflash Photo Agency/Shutterstock
July 2012 was when the earth stood still for many "Twilight" fans. It was the month when news dropped of Kristen Stewart and Rupert Sanders' affair, two months after their movie "Snow White and The Huntsman" premiered; he directed it, while she starred as the titular Snow White. At the time, Stewart was involved with her "Twilight" co-star, Robert Pattinson, and they were among the highest-profile couples in Hollywood. On the other hand, Sanders was married to actor Liberty Ross, who played Stewart's mother in the movie.
Not long after the affair surfaced, Sanders released a brief statement addressing the ordeal. "I am utterly distraught about the pain I have caused my family," his statement said. "My beautiful wife and heavenly children are all I have in this world. I love them with all my heart. I am praying that we can get through this together." Stewart also released a statement. "I'm deeply sorry for the hurt and embarrassment I've caused to those close to me and everyone this has affected," she said in a public apology. "This momentary indiscretion has jeopardized the most important thing in my life, the person I love and respect the most, Rob. I love him, I love him, I'm so sorry."
Sanders was the married one in this affair, and unfortunately, it didn't fair well after the scandal. While Stewart and Pattinson continued their relationship for almost a year, Ross filed for divorce shortly thereafter.
Liberty Ross and Rupert Sanders lasted 6 months after Kristen Stewart affair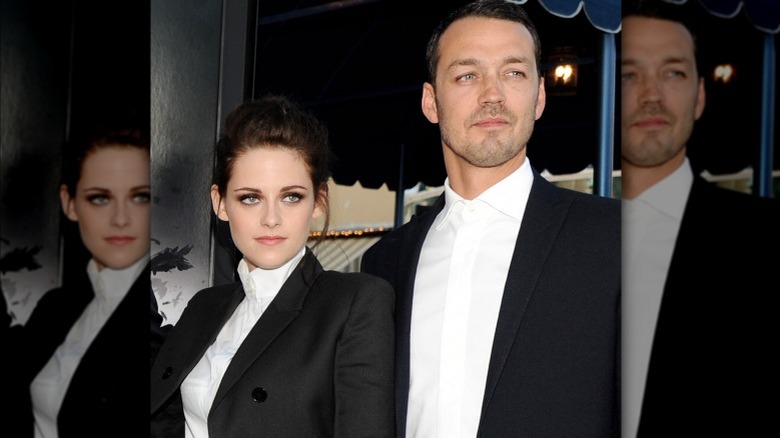 Kevin Winter/Getty Images
Liberty Ross filed for divorce from her husband, Rupert Sanders, six months after photos of him and Kristen Stewart kissing came out, according to USA Today. More than a year after the photos surfaced, she told Vanity Fair it was still hard to speak about. "I have no words to describe what we went through," Ross said in November 2013. "But I think, for me, something always has to completely die for there to be a rebirth. And, for me, I feel like I'm going through a rebirth." She shared that she "never, ever thought" she'd get divorced because she had parents who were married for 50 years.
In 2017, Sanders told Marie Claire that life can be "unexpected" and you have to roll with the punches because "everyone makes mistakes." "I am bound to make more mistakes, and I wouldn't expect my life to be exciting if I didn't," he said. "If you took people off the table for a momentary lapse, there would be no one making art." Neither Sanders nor Stewart was a part of the 2016 sequel to "Snow White and The Huntsman." Stewart told "The Howard Stern Show" that those involved didn't want to touch her because of the scandal. "I think they're idiots. ... If you take a little risk and make something good, people will watch it and like it and pay you," she said.
Liberty Ross said the whole affair and scandal was 'brutal'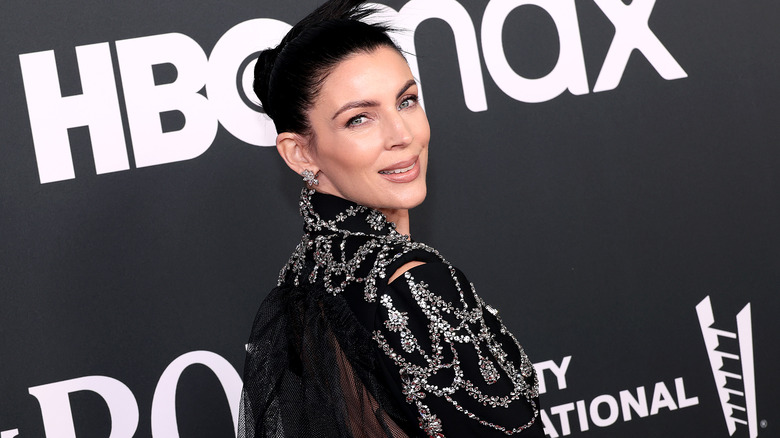 Emma Mcintyre/Getty Images
Kristen Stewart told Howard Stern in 2019 that there was a chance to make the sequel in a "healthy" way, but believed "the work" was overlooked in a "frivolous, silly, petty way." She also stated that she "did not f***" Rupert Sanders" and talked about how 2012 was such a "different time." "I feel like the slut-shaming that went down was so absurd," she said. For Stewart, her early 20s were "a really traumatic period" for her, according to Marie Claire in 2015. She said she was really proud that she was able to overcome it. 
Liberty Ross told Vanity Fair in 2013 that she was only given a 20-hour notice about Sanders' affair before the photos came out. She had to flee to a friend's house and her mother came to help her, as well. "It was horrible," she said. "It was really the worst, really the worst."
More recently, Ross told The Times in 2022 that Sanders and she have a decent relationship as they co-parent. "We try to keep things as smooth and positive as possible for our children," she said. "It was tough, obviously, getting divorced." Again, she recalled how "brutal" it was, but she doesn't see it as a "failure," but as "evolving." "If two people can't evolve together, then it's better that they live apart," she said. "You can still have a family — it's just not under one roof."