David Cassidy Confesses He Never Had Dementia In New Documentary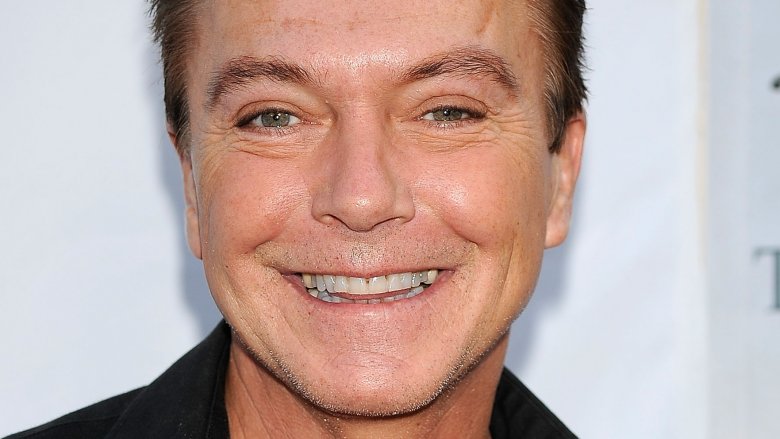 Getty Images
The late David Cassidy made a shocking admission before he passed away.
In an A&E documentary, Cassidy shared that he'd never actually had dementia and that he had been drinking towards the end of his life. The Partridge Family star revealed the truth in a recorded phone call to A&E producer Saralena Weinfield after he was hospitalized. "I have a liver disease," Cassidy said, explaining why he'd fallen ill at the time. "There is no sign of me having dementia at this stage of my life. It was complete alcohol poisoning."
He said that his doctor had told him that his memory loss was likely the result of his alcoholism.
Cassidy added, "The fact is that I lied about my drinking." The former teen heartthrob, who'd struggled with alcoholism, continued, "I did this to myself to cover up the sadness and the emptiness."
Though Cassidy's announcement was surprising, his The Partridge Family co-star Danny Bonaduce wasn't taken aback by the news, as reported by People magazine. "Part of alcoholism is lying," Bonaduce said. "When you're an addict, you know you can't be honest with people. You say what you want them to hear. I can't be mad at David for that, but it's still a tragedy."
People noted that A&E producers weren't sure what to do with the footage of Cassidy's confession, which had originally been recorded for a docuseries. However, they ultimately decided to release it via the documentary David Cassidy: the Last Session, which airs on at 9 p.m. on June 11, 2018.
As Nicki Swift previously reported, Cassidy passed away on Nov. 21, 2017, as a result of organ failure. He was just 67 years old.
"On behalf of the entire Cassidy family, it is with great sadness that we announce the passing of our father, our uncle, and our dear brother, David Cassidy," his family said in a statement at the time. "David died surrounded by those he loved, with joy in his heart and free from the pain that had gripped him for so long. Thank you for the abundance and support you have shown him these many years."