Partridge Family Star David Cassidy Dead At 67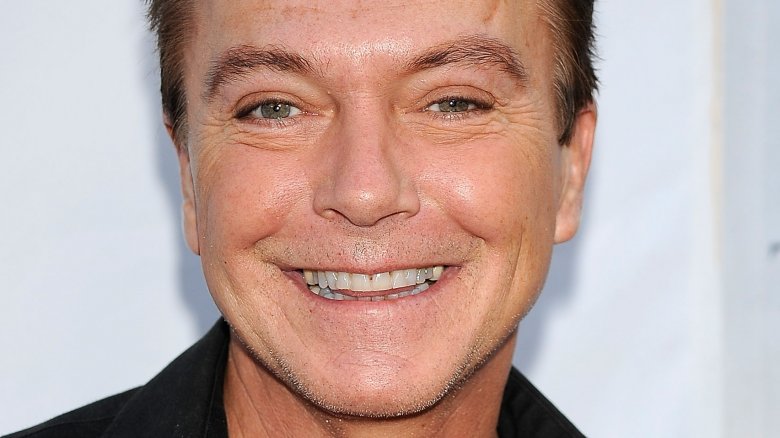 Getty Images
The singer and actor has passed away.
People reports that David Cassidy died in Fort Lauderdale, Fla. on Tuesday, Nov. 21, 2017, as a result of organ failure. He was 67 years old.
"On behalf of the entire Cassidy family, it is with great sadness that we announce the passing of our father, our uncle, and our dear brother, David Cassidy," his family shared in a statement obtained by the magazine. "David died surrounded by those he loved, with joy in his heart and free from the pain that had gripped him for so long. Thank you for the abundance and support you have shown him these many years."
As Nicki Swift previously reported, David, son of actors Jack Cassidy and Evelyn Ward, had been hospitalized in critical condition on Wednesday, Nov. 15. Reports at the time indicated that if he did not receive a kidney transplant soon he would likely die.
David is survived by his son Beau; his daughter Katie; his brothers Shaun, Patrick, and Ryan; and his step-mother, Shirley Jones.
David began his acting career on the Broadway stage in The Fig Leaves Are Falling when he was just 19 years old. The next year, he gained fame with his role as Keith Douglas Partridge on The Partridge Family. With his work both on TV and in music—he produced hits like "Cherish," "How Can I Be Sure" and "I Think I Love You"—David soon became known as a Hollywood heartthrob in the 1970s, causing what was referred to as "Cassidymania."
In late February 2017, Partridge, who'd battled alcoholism for much of his life, opened up about recently being diagnosed with dementia. After his diagnosis, he retired from touring in an effort to improve his overall health.
"I want to focus on what I am, who I am and how I've been without any distractions," David said at the time. "I want to love. I want to enjoy life."
Our thoughts are with David's loved ones during this difficult time.