Real Housewives' Meghan King Edmonds Reveals Her Twin Boys' Names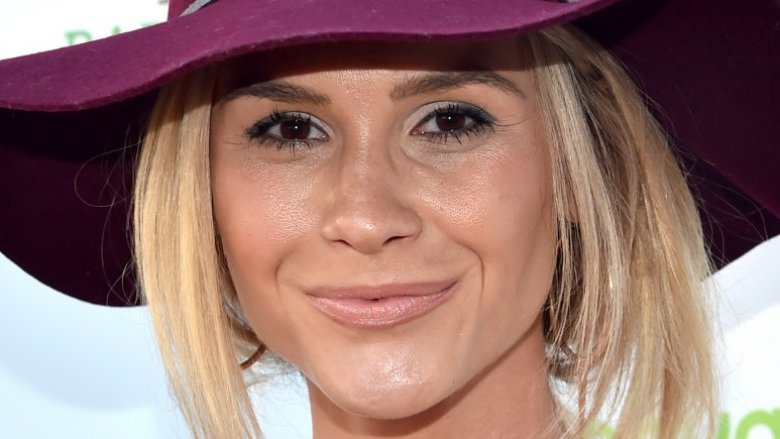 Getty Images
Meghan King Edmonds is sharing new details about her newborn sons.
On Friday, June 8, 2018, the Real Housewives of Orange County star took to her blog to reveal the names of her twin boys: Hayes and Hart.
"Inside of me Baby A [who was born first] was active and I thought Hart was a good name for an active baby and Hayes or Lake would be better for my Baby B, my chill baby," the reality TV star wrote in a post titled, "My Birth Story." She continued, "But on the outside, Baby B is active and Baby A is chill! Three days later after much thinking we name Baby A Hayes and Baby B Hart."
The proud mom went on to explain how she and husband Jim Edmonds were inspired by their family history while choosing their little ones' names, writing, "Hayes (who looks like Jimmy) is Jimmy's great-grandma's maiden name, Hart (who looks like me) is my great-great-great grandpa's first name. King is a given for their middle names. Our family is now completely complete."
"Overall I had a beautiful labor almost exactly as I envisioned," Meghan added, revealing that both children had been delivered naturally and without an epidural. "I was incredibly conscious of everything happening to my body, I knew what to expect during each stage, I felt present, awake, and enlightened. It was incredibly painful but I enjoyed my breaks between contractions. I feel so powerful."
As Nicki Swift previously reported, Meghan, 33, welcomed her twins on Tuesday, June 5, 2018. The following day, Jim announced the baby news on his Instagram Stories. Sharing a snapshot of his wife's arm, which featured tiny ink footprints of their newborn children's feet, he wrote, "1 little foot each." The former baseball star, who also has four kids from a previous marriage, later told fans, "They made it. Everyone is safe and healthy."
The married pair, who tied the knot in 2014, also share 18-month-old daughter Aspen. The two first revealed they were expecting in late November 2017, before announcing they were having twin boys weeks later. "Surprise, surprise! We're having TWINS!" Meghan wrote at the time, adding, "Oh boy oh boy!"
Congratulations again to the happy couple!