Farrah Fawcett's Son Redmond O'Neal Arrested, Charged With Attempted Murder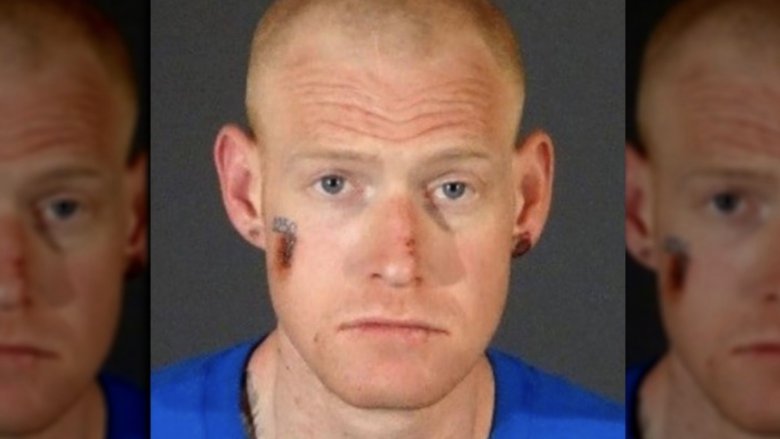 Los Angeles Police Department
Redmond O'Neal, the son of Farrah Fawcett and Ryan O'Neal, has found himself in serious trouble with the law.
According to The Hollywood Reporter, O'Neal was arrested on Friday, June 8, 2018, for his connection to a slew of crimes committed in California. The Los Angeles County District Attorney reportedly charged the 33-year-old with one count of attempted murder and two counts of assault with a deadly weapon, as well as one count of criminal threats, one count of brandishing a knife, and one count of battery.
THR notes that O'Neal had allegedly attacked people who made eye contact with him in the Venice Beach and Palms neighborhoods of southern California from May 2 to May 5. On May 4, specifically, he reportedly stabbed two men, who suffered serious injuries.
As of the time of this writing, O'Neal is in police custody at the Los Angeles County Central Jail.
As Nicki Swift previously reported, O'Neal was arrested on May 8, after he allegedly robbed a 7-Eleven at knifepoint. Responding officers reportedly found O'Neal, who had run off before they arrived, in the area with a knife and the cash from the robbery on him. Cops also reportedly found heroin and meth on his person at the time of his arrest. He was charged with second-degree robbery, assault with a deadly weapon, possession of drug paraphernalia, and two counts of possession of a controlled substance.
E! News noted that O'Neal pleaded not guilty to all charges from the 7-Eleven incident.