Howard Stern Takes Kid Rock To Task Over Outrageous Bud Light Protest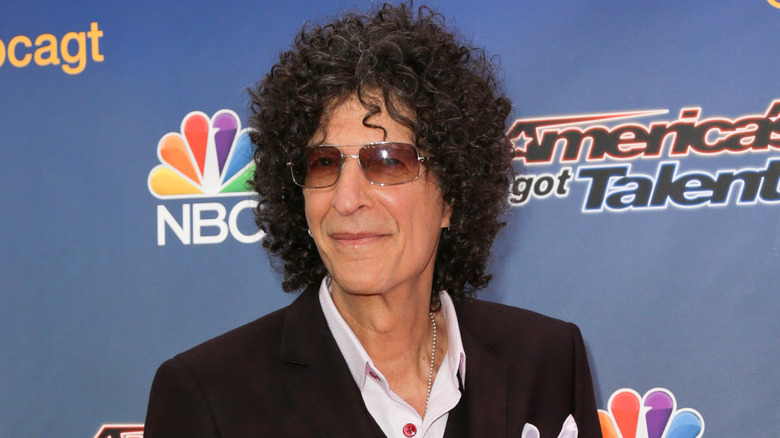 Debby Wong/Shutterstock
Kid Rock has clearly taken a stance against transgender people. Trans influencer Dylan Mulvaney announced via Instagram on April 1 that Bud Light had sent her cans of beer with her face on them to commemorate "Day 365 of womanhood." She showed a close-up of one of the cans, which read, "Cheers to 365 of being a woman."
The partnership sparked outrage among many conservatives, among them being Kid Rock. The "Redneck Paradise" singer shared an Instagram video stating, "Grandpa's feeling a little frisky. Let me say something to all of you and be as clear and concise as possible." The video panned out to show him holding a semi-automatic rifle and shooting at cases of Bud Light a few yards away. He then faced the camera, held up his middle finger, and said, "F*** Bud Light, f*** Anheuser-Busch, have a terrific day." Since his vehement protest over Bud Light supporting the trans and LGBTQ+ community, Kid Rock has received much backlash from fellow celebrities, particularly Howard Stern, who expressed puzzlement at his behavior.
Howard Stern is dumbfounded by Kid Rock's reaction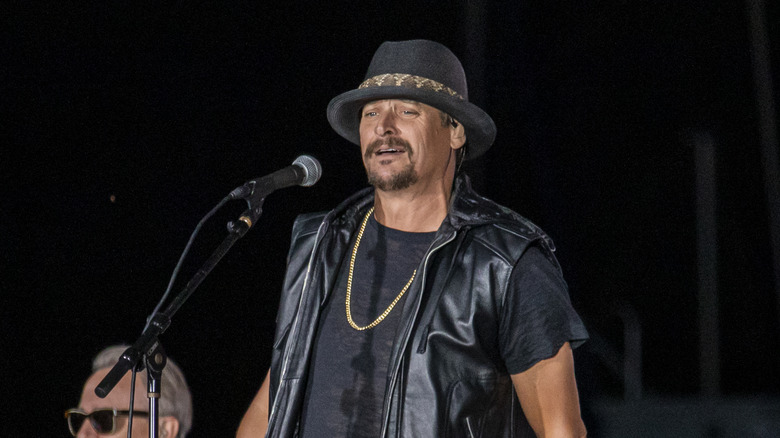 Scott Legato/Getty Images
Howard Stern is one of many who remain taken back by Kid Rock's strong reaction to Bud Light supporting the trans community. During his SiriusXM show, "The Howard Stern Show," the radio host shared, "I thought there must be a piece of this story that I'm missing. I'm not bothered by gay people or transsexual people. They don't impact my life, they don't hurt my life ... You wanna be a woman? Be a woman. You wanna be a dude? Be a dude. Be whatever you f***ing want. As long as you ain't hurting anybody, I'm on your team." Stern continued, "I wish I could call Kid Rock and have him come on the show and just tell me 'Why are you so upset about this? How is this hurtful?' I don't know why he got so upset," adding that he was "dumbfounded."
Following the controversy, Dylan Mulvaney chatted with Rosie O'Donnell on the podcast, "Onward with Rosie O'Donnell." She shared, "I have tried to be the most uncontroversial person this past year and somehow it has made me controversial still. I think it comes back to the fact that these people ... don't understand me." O'Donnell had previously pointed out, "Beer companies have been supportive of the LGBTQIA community for decades. This is not the first time. Who do you think sponsors pride? Gay people, trans people, we drink beer, too, man. Put down your gun, Kid Rock, it's in bad taste."