Chris Evans Applauds Ana De Armas For Taking On The One Gig He Fears Most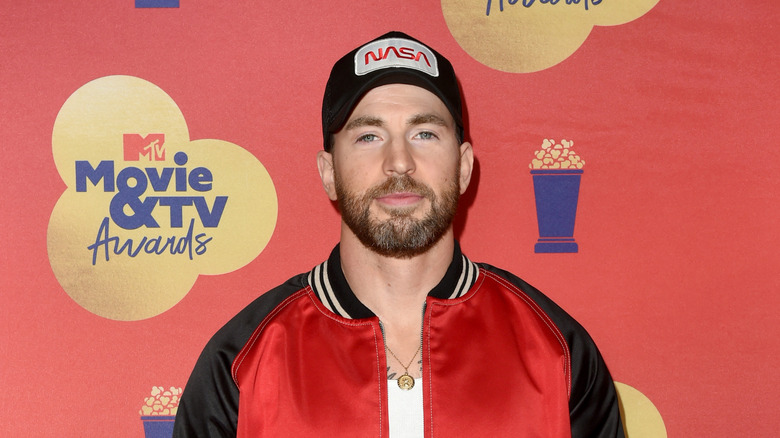 Vivien Killilea/Getty Images
From starring in the murder mystery comedy "Knives Out," to the romantic comedy "Ghosted," Ana de Armas has proven her comedic chops. In a recent interview, she and Chris Evans were asked if they have ever ghosted anyone in their life. "I don't think I've ever ghosted anybody," the Cuban actor's co-star answered. De Armas' reaction was basically saying, "I don't believe that one bit," making the hilarious moment viral on social media.
So, when it was announced that the "No Time to Die" actor would be hosting "Saturday Night Live" on April 15, fans were excited. Even de Armas herself couldn't contain herself as she posted the lineup to her Instagram page, captioning her post, "OMG, yes!" shortly after the announcement came out.
The "Blonde" actor will also be making history when she hosts the late-night comedy sketch show. It was reported that de Armas' hosting gig marks the first time the show has seen a fourth consecutive female hosting an episode solo — her predecessors being Jenna Ortega, Quinton Brunson, and Molly Shannon. It was also mentioned that it will be the first time in "SNL" history that two Latinas are headlining the episode, as Colombian music artist Karol G is set as the musical guest. But as for de Armas' frequent co-star Evans, he has very different feelings when it comes to hosting the live comedy show.
Chris Evans has been avoiding an SNL hosting gig 'like the plague'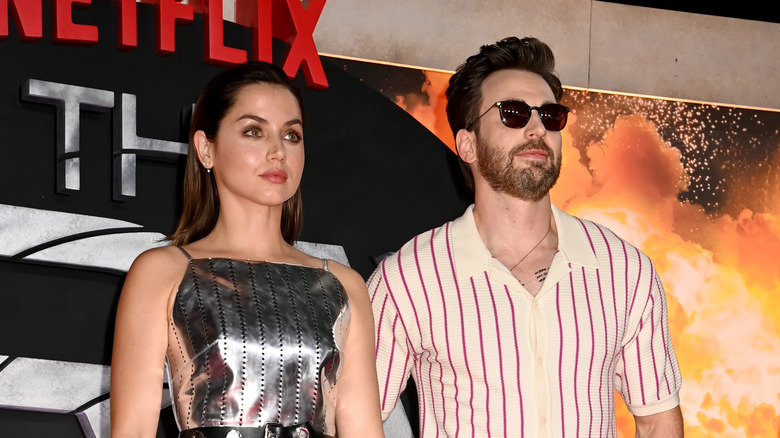 Dave J Hogan/Getty Images
Ana de Armas is hosting "Saturday Night Live" on April 15, but her "Knives Out" and "Ghosted" co-star, Chris Evans, doesn't want to go near the show if it means he has to host it. "I've avoided hosting 'SNL' like the plague for years now just because I'm so scared. It's terrifying to me," he told ET Canada. The Marvel actor was open to making a cameo, though. "A cameo sounds great, that's perfect," he said. "In and out... get your toes wet."
Although Evans expressed his fear of hosting "SNL," he did take the time to praise de Armas' courage for taking on the gig. "I tip my hat to her," he said. "She's going to be amazing. But it would provide a lot of sleepless nights for me." The "Captain America" actor then admitted that he doesn't think he's funny. "I just know how I would feel," he added. "It would just be an everyday anxiety, constant regret. Why did I do this?"
It has been reported that fans enjoy joking that Evans is the only Hollywood Chris who hasn't hosted "SNL," as Chris Hemsworth, Chris Pratt, and Chris Pine have all hosted. They've also noted that he dated a former cast member on the show — Jenny Slate. Not to mention, his fellow "Avengers" castmate's husband — Colin Jost, who is married to Scarlett Johansson — is a writer and a co-anchor for "Weekend Update."