What Gwyneth Paltrow's Relationship Is Really Like With Her Cousin Rebekah Neumann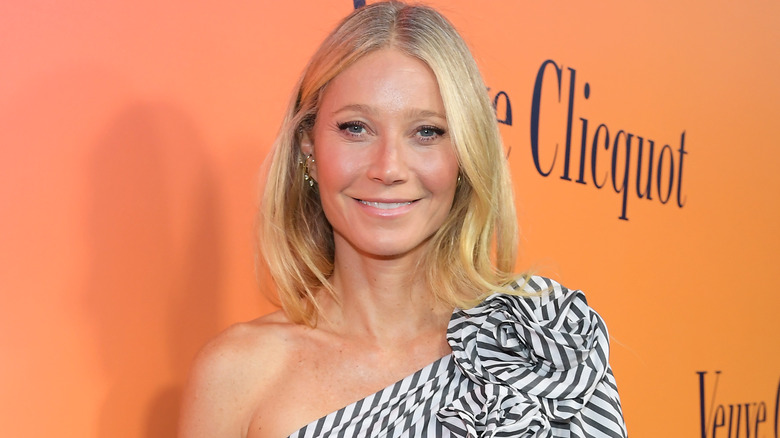 Charley Gallay/Getty Images
A-list actor and goop founder Gwyneth Paltrow's famous name was back in the headlines as she duked it out in court over a ski accident that occurred way back in 2016. Unless you've been living under a rock, you're probably well aware that a 76-year-old man by the name of Terry Sanderson alleged that Paltrow inflicted major bodily harm after the two collided on a posh ski slope in Utah. He took her to civil court in March 2023, seeking $300,000 in damages. It should be noted, however, that Paltrow adamantly denied the claim and argued that he actually plowed into her. She countersued him for the grand total of $1 plus attorneys' fees and in the end she emerged victorious as she was found not guilty.
Alas, this isn't the first high-profile crash, so to speak, that Paltrow has been linked to. In 2022, AppleTV+ released a scripted miniseries aptly titled "WeCrashed" that explored the sudden rise and subsequent crash and burn of WeWork, a startup founded by Adam Neumann. His wife, Rebekah Neumann (née Rebekah Paltrow), also played an integral role in the company, serving as the chief brand and impact officer. Throughout the series, Gwyneth is name-dropped a handful of times. But why, you ask? Simple — she's Rebekah's first cousin. 
But how close are the high-profile cousins? And what is their relationship really like? Here's everything we know. 
Gywneth Paltrow and Rebekah Neumann share different takes on Neumann's upbringing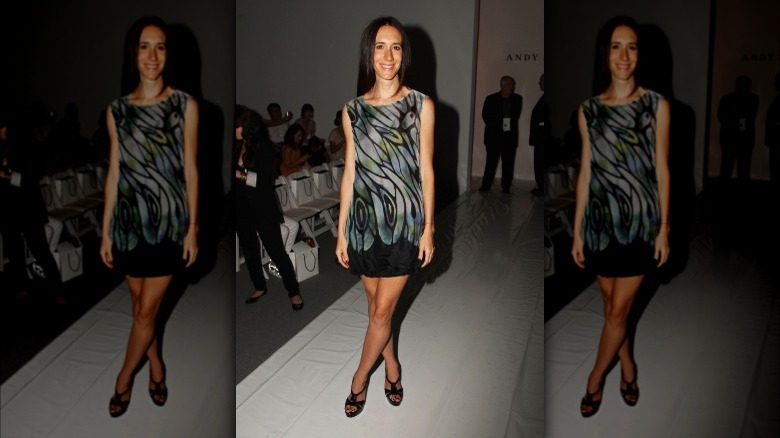 Stephen Lovekin/Getty
Kissing cousins or cussing cousins?
Unfortunately, it appears that the relationship Gwyneth Paltrow shares with her first cousin Rebekah Neumann is deeply layered. The story goes that Paltrow's later father and Neumann's father were brothers. But even back in 2016, the kin had differences of opinion when it came to Neumann's upbringing. While Neumann described her childhood in an interview with Porter magazine as growing up "off a dirt road in, like, a tree house," Paltrow told the publication Neumann was raised "well-off." She added, "Her mother Evelyn has amazing taste: every linen perfect. They had a lot of help and every comfort." Certainly a far cry from a treehouse, no?
All differences aside, however, it's no secret that Neumann prided herself on her relateion to the A-lister. It's rumored that Neumann developed a spiel of sorts when discussing her famous cousin with curious individuals, and perhaps even with some who weren't all that curious at all. An insider who went to college with Neumann told Business Insider that she was quick to let everyone know about her famous familial connection. She "sort of waved her hand and said, 'Yes, Gwyneth is my cousin. Yes, I know Brad [as in Brad Pitt, Paltrow's then-boyfriend]. Yes, we are close. And I am going to the wedding. Next!' That's a direct quote. My sorority sister was aghast," the source revealed. YIKES. 
Gwyneth Paltrow has kept mum about her relationship with Rebekah Neumann since the WeWork fallout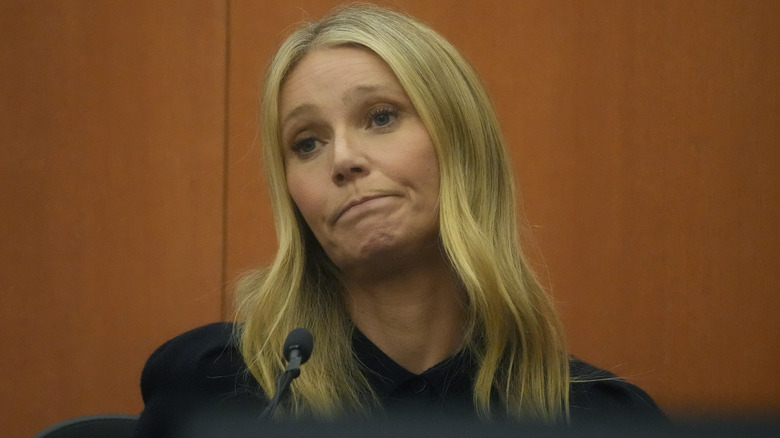 Pool/Getty Images
Gwyneth Paltrow did do her cousin Rebekah Neumann a solid when she interviewed her for goop about a school she and her husband, Adam Neumann, were opening. "Our school is called WeGrow because we think that we're all students of life for life. And one of the most important things in life is to be in a constant state of personal growth," Rebekah told her famous cuz about her foray into education. The story goes that while searching for a school for their eldest daughter, the couple realized that there were a lot of "amazing academic institutions," but none that they felt would "nurture her spirit and her soul as much as her mind." Sadly, the school closed in 2019 following the sudden demise of WeWork, and sometime after that, goop scrapped the Q&A video from its site. Ruh-roh.
Since then, it's really anybody's guess how close the two relatives are, as they have not been spotted together, and Paltrow hasn't mentioned her in any interviews. Perhaps they simply consciously uncousined?