Why Drake Bell Changed His Name To Drake Campana On Social Media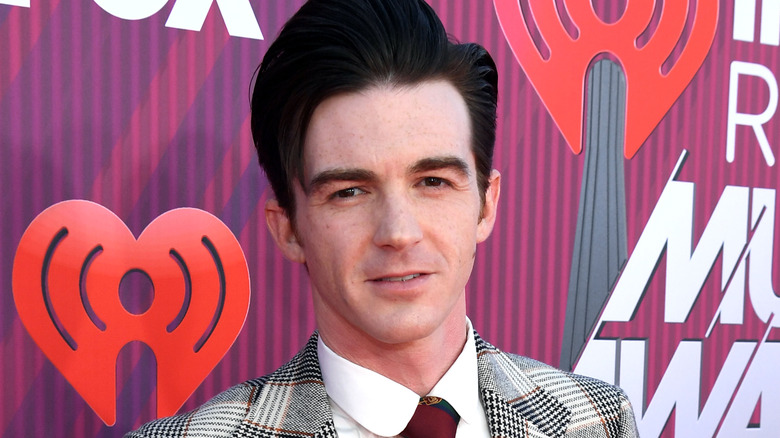 Kevin Mazur/Getty Images
The following article mentions allegations of abuse.
Many had high hopes for Drake Bell following his success as a star on Nickelodeon in the early aughts. His stints on "The Amanda Show" and "Drake & Josh" made him one of the most popular teen stars of his time, and even when the latter ended, his tenure on Nickelodeon remained, with the actor starring in three live-action installments of "The Fairly OddParents."
But in 2014, Bell's life appeared to take a turn for the worse. TMZ revealed he had filed for bankruptcy, with the "Found A Way" singer reportedly $1.597 million deep in debt. His monthly expenses also apparently ballooned to $18,771, while his income remained at a modest $2,820. In both 2015 and 2016, Bell was arrested for DUI, and the following year, he attempted to revive his singing career by releasing a new EP. "Growing up listening to Sublime, being a surfer kid, this whole EP is a completely new sound," he told People at the time. "The last record I did was a pet project. For this record, it was time to get back in and give the fans some stuff." Bell also teased other projects he was working on, including a potential "Drake & Josh" reboot.
However, in 2019, he made an announcement on Twitter that made people scratch their heads. "mis redes sociales ahora solo estarán en español, no más inglés," he tweeted, saying that he would only tweet in Spanish moving forward. What gives?
Drake Bell pursued a singing career in Mexico
Prior to Drake Bell's bizarre announcement on Twitter, he had already begun showing his appreciation for Latin culture, starting with the 2018 release of a track called "Fuego Lanto." He told Billboard it was his way of giving back to his Latin American fans, who had shown undying loyalty to him from the get-go. "Every time I go down [to Latin America], if I'm just like 'Buenos Noches,' the crowd goes insane. I was like, 'I have to sing in Spanish for the fans down there. It's been too long — they've been so loyal to me, and I haven't given them anything in their language,'" he dished.
But it didn't stop there. In 2020, he changed his last name across his social media pages to "Campana," which apparently means "bell" in Spanish. He even posted what seems to be a legitimate Mexican ID featuring his new legal name: "Drake Campana." He also released more Spanish songs, telling Esquire Mexico that he intends to expand his Spanish pop music discography. "Growing up in Southern California, there has always been a Mexican influence, especially where I grew up, which is Orange County, so I always kept [that] in mind," Bell shared. "I wanted to do something for the fans of Mexico, with Latin rhythms and I wanted to do something like what I have heard on my tours and visits to Mexico. I love writing in Spanish, it is a beautiful language."
Some fans, however, had been skeptical of this change. According to them, Bell only did a massive rebrand to run away from abuse accusations made by his former girlfriend.
Did Drake Bell rebrand to dodge legal trouble?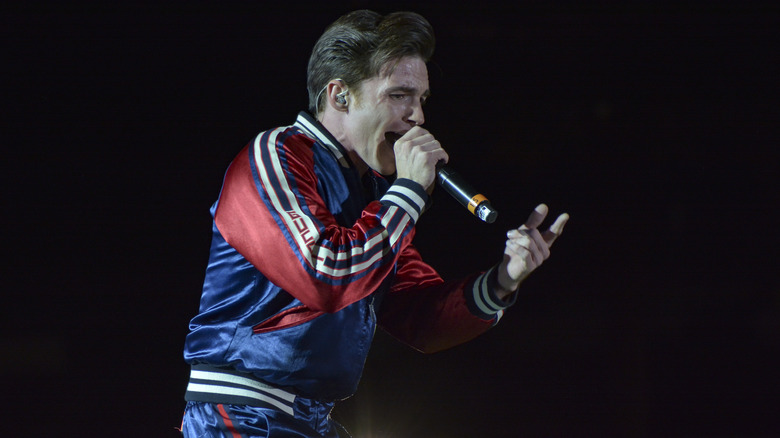 Medios Y Media/Getty Images
In the same year he changed his online persona to "Drake Campana," Drake Bell's ex-girlfriend, Melissa Lingafelt, accused him of verbal and physical abuse. "When I started dating Drake, I was 16. I was homeschooled. I moved in with him," she shared in a since-deleted TikTok. It wasn't until about a year when the verbal abuse started, which she described as "the worst type of verbal abuse you could ever imagine." Not long after, she said that "it then turned to physical — hitting, throwing, everything."
Bell quickly denied the allegations, telling Variety, "I never abused my ex-girlfriend or did so many of the other things Melissa falsely claimed on her TikTok video." Fast forward to 2021, Bell was arrested for child endangerment, to which he eventually pleaded guilty. He apparently got into a relationship with a minor to whom he sent "inappropriate social media messages".
Curiously, while Bell was sentenced to two years of probation, he clarified on Instagram that reports about him were all false. "Most of the news you've heard recently is entirely false and wrong," he stated, adding that he never moved to Mexico after all. "I feel that you deserve, and I owe you, an explanation. I didn't change my name. Although I would love to, I've never moved to Mexico, I've never been a resident or a citizen of Mexico. I don't have a Mexican passport. I didn't get arrested, I didn't go to jail." Huh.
If you or someone you know is dealing with domestic abuse, you can call the National Domestic Violence Hotline at 1−800−799−7233. You can also find more information, resources, and support at their website.