The Life-Altering Accident Jason Kennedy's Wife Lauren Scruggs Survived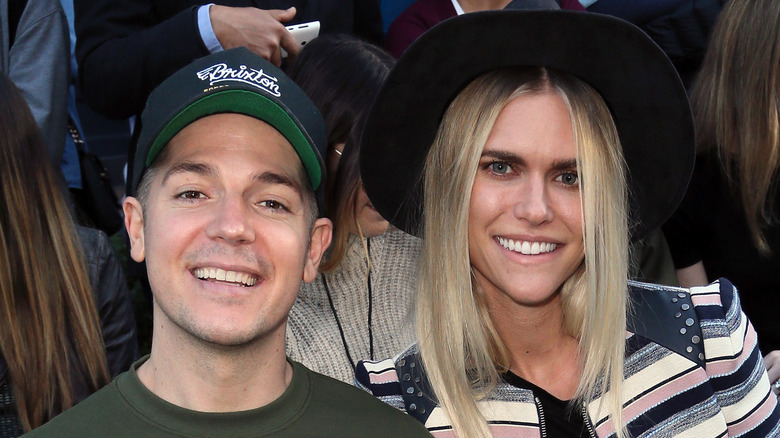 David Livingston/Getty Images
Married couple Lauren Scruggs and Jason Kennedy recently made headlines when they announced they were expecting baby No. 2! "This was a major surprise and the sweetest plot twist — I cannot wait to watch little Ryver be a big brother," the pair announced via Instagram on April 11, along with several photos and videos of the moment they delivered the wonderful news to their eldest (EEK) son. 
As you may recall, Scruggs and Kennedy tied the knot in December 2020. Then, in April 2022, they welcomed their first child, a son named Ryver Rhodes Kennedy. "We just can't get enough of our snuggly little guy and are soaking up every moment thanking god for his sweet life," Scruggs later penned in a blog post. "I am so grateful for my family, and my love has only grown more for Jase, Bennie, and my little Ryvie. I already love being a boy mom and am so honored to raise my little angel."
Sadly, however, Scruggs' life has not been without tragedy. Here's everything we know about Scruggs' life-altering and near-fatal accident.
Lauren Scruggs lost her left hand and eye in a plane propeller accident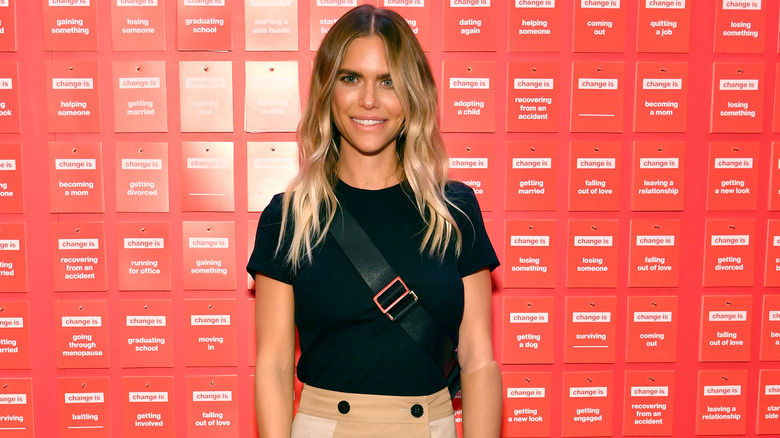 Slaven Vlasic/Getty Images
The story goes that on December 3, 2011, model and fashion blogger Lauren Scruggs boarded a friend's small single-engine plane so they could enjoy Christmas lights from way up high in the Dallas, Texas, night sky. "I remember getting into the plane, and I was kind of fearful," Scruggs recalled in a 2012 interview with "Today" co-anchor Savannah Guthrie about the harrowing accident. "I didn't know why. I just felt like something was going to happen, and we landed, and I thought that was interesting because I was just thinking we were going to crash. I just remember my feet touching the ground, and that's all I remember.'" 
Scruggs says she exited the plane in the dark and mistakenly walked right into the aircraft's propellor, causing injuries to her left hand, left eye, and brain. "We worked quick to keep her alive," orthopedic surgeon Dr. Adam Starr said during an appearance on NBC's "Dateline." Sadly, however, they were not able to save Scruggs' left hand or her left eye. "The blade just tore through that soft tissue and took out her wrist bones," he explained. As for her eye, surgeons eventually opted to remove the damaged eye after they concluded it could not be salvaged. 
Still, overcoming her immediate physical injuries proved only half the battle.
Lauren Scruggs found love after the tragic accident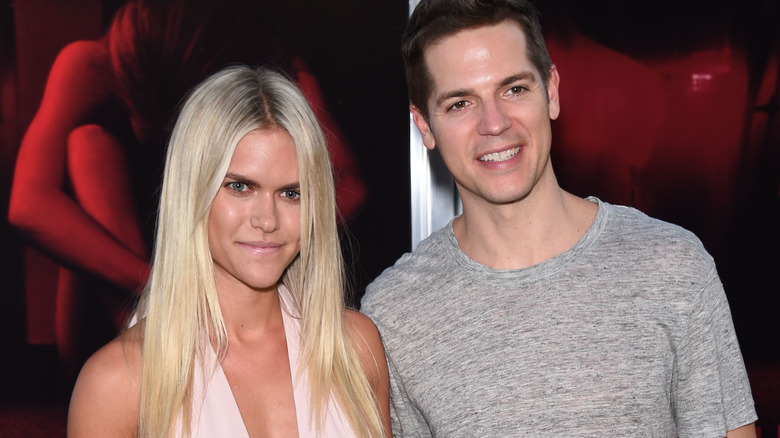 DFree/Shutterstock
Following the life-altering accident, Lauren Scruggs had many questions about her future. 
According to Scruggs, learning how to do life with a prosthetic hand and eye was no easy feat. "My doctor told me losing my hand is like losing a sister or a family member because it's a part of you," she told CBS 11 News. But that's not all. She also often wondered how her permanent injuries would affect her dating and love life. "There were days when I felt so ugly, and there still are days when I feel like that," Scruggs confessed during an interview with People. "But I ended up finding the love of my life. And he loves me for who I am," she declared. Enter entertainment journalist Jason Kennedy.
The story goes that Scruggs first met Jason Kennedy at the behest of his then-coworker, television personality Giuliana Rancic, while interviewing with E! News. And the rest is simply history. Scruggs says that Kennedy never misses an opportunity to remind her how wonderful she is. "He tells me I'm the most beautiful person he's ever seen," she dished to People. "Jason is so aware of me and my feelings and my insecurities. He's there to help and encourage me and if I'm like, 'Oh my gosh, my eye looks bad today.' He makes me feel so loved and beautiful the way I am. He encourages me constantly to be open about it all."