NeNe Leakes Reveals Husband Gregg's Cancer Diagnosis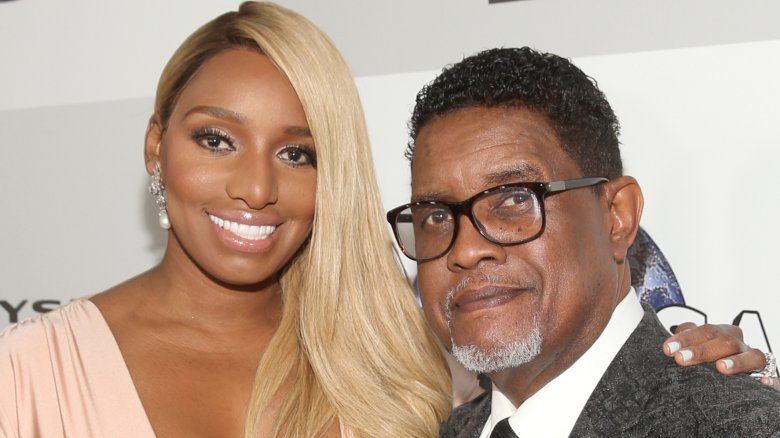 Getty Images
NeNe Leakes just shared some heartbreaking news with her fans.
On Wednesday, June 13, 2018, the Real Housewives of Atlanta star took to Instagram to reveal that her husband, Gregg Leakes, has been diagnosed with cancer.
"Our New Normal and the fight begins👊🏾," she wrote, captioning a snapshot of Gregg sitting beside a computer screen, which had the word "cancer" crossed out in red, at the MD Anderson Cancer Center in Houston, Texas. The reality TV star added the hashtags, "#f**kcancer #mdandersoncancercenter #yougotthis #iloveyou."
In late May 2018, NeNe canceled a series of live comedy shows while announcing that her husband had been hospitalized for over two weeks. "Today marks the 15th day straight that Gregg has been in the hospital," the Glee alum said in a video message to her fans at the time. "I find it very difficult to stand on stage and laugh and have a good time and give you guys your money's worth knowing that my husband's in the hospital not feeling well."
"He has said to me over and over again, 'Go on, go out there, have a good time, do the show, I'm gonna be fine,' but I find it mentally very hard for me to do," she told her followers. "Gregg will be out of the hospital this week, he will be stronger, he will be better and we will be out here doing this show again in no time."
Gregg was released from the hospital two days later. "After 16 days my hubby, my rock, my best friend @greggleakes returns to the Leakes household!" NeNe wrote, captioning a photo of her husband standing near their inground pool. "This has been really hard on us, our children, family and closest friends. He has a long road ahead but God is good and life is precious!"
As noted by Us Weekly, NeNe, 50, and Gregg, 63, first married in 1997, before separating in 2010. Following their divorce, which was finalized a year later, the couple got back together and remarried in June 2013.