Why Mario Lopez And Tiffani Thiessen's Real-Life Relationship Didn't Last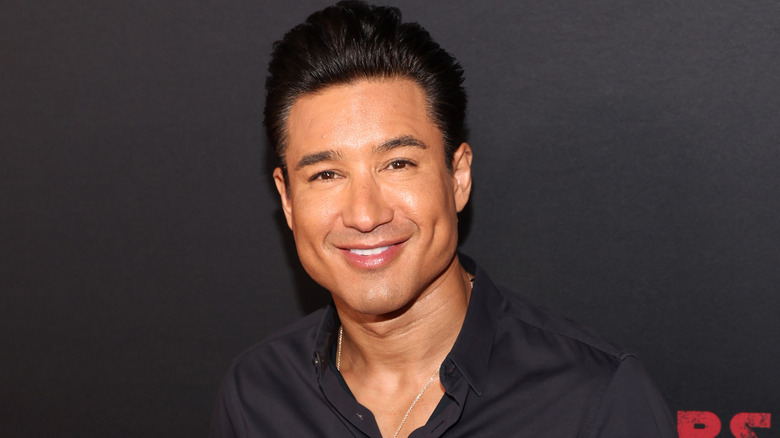 Jesse Grant/Getty Images
Similar to real high school life, there were multiple relationships among the cast of "Saved By the Bell" during filming. Years after the series wrapped, cast members opened up about their trysts. "All of us dated at one point or another — it was incestuous!" Mark-Paul Gosselaar told People in 2009. "Did we have crushes on our co-stars? Absolutely. But we were so young!" Tiffani Thiessen added. According to Dustin Diamond's 2009 memoir, "Behind the Bell," Gosselaar and Mario Lopez each took turns dating the trio — Thiessen, Elizabeth Berkley, and Lark Voorhies. 
While appearing on a podcast in 2019, Gosselaar shed some light on the time he dated Berkley, although he chalked the relationship up to their age at the time. "We dated. If you want to call it dating, sure," he said on Anna Faris' "Unqualified" podcast, according to Entertainment Tonight. "I mean we were young," Gosselaar added while mentioning that starring on "Saved By the Bell" didn't allow much time to date outside of work. "You're not going to school, so you don't have a lot of choices." 
The relationship between Gosselaar's Zack Morris and Thiessen's Kelly Kapowski was central to the show's storyline. Ed Alonzo, who played Max, the diner owner, said the two actors had a real-life connection. "They liked each other a lot. It was very cute," he told Entertainment Tonight in 2018. In addition to that romance, sparks flew between Thiessen and Lopez off-camera. 
Mario Lopez was caught cheating on Tiffani Thiessen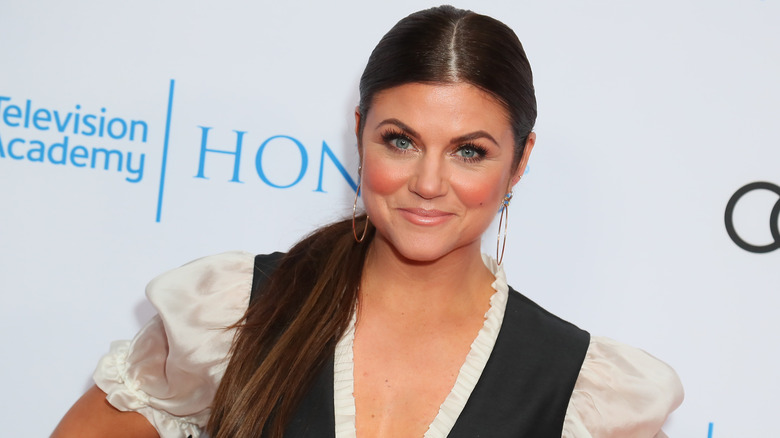 Leon Bennett/Getty Images
When Mario Lopez appeared on "The Kelly Clarkson Show" in 2019, a fan asked if he had any "hookup" stories involving his fellow "Saved By the Bell" cast mates. The "Access" host confirmed his past relationship with Tiffani Thiessen. "However, it wasn't a hookup ... she was my girlfriend for a while, Tiffani Thiessen, who played Kelly," Lopez said. The pair apparently had a serious teenage romance. "It's funny, 'cause I went to regular high school and she used to wear my letterman's jacket from my real high school," he added. However, Lopez did not mention how their relationship came to a messy end. 
In his 2014 memoir, "Just Between Us," Lopez discussed dating Thiessen and came clean about being unfaithful to her. "I thought that being loyal to Tiffani was the right thing to do. But I can't say that I was capable at that age of following through on my noble intentions," he wrote, via E!
Producer Peter Engel spilled the tea on the former couple's dramatic on-set split in his 2016 book, "I Was Saved by the Bell: Stories of Life, Love, and Dreams That Do Come True." "[Lopez] was in his dressing room, making out with an extra, and Tiffani came in, catching him red-handed," Engel wrote, via Radar. Apparently, Thiessen was wearing Lopez's letterman jacket and "threw it at him" before storming off. Despite the dramatic breakup, Lopez and Thiessen were able to salvage their friendship.
How Mario Lopez and Tiffani Thiessen became close friends
Despite the dramatic breakup, Mario Lopez and Tiffani Thiessen stayed close later in life. Speaking about their past relationship on "The Kelly Clarkson Show" in 2019, Lopez mentioned how the two had grown close over the years. "But now, she's my dear friend and it's funny 'cause our kids actually play together," Lopez said. 
In fact, Lopez has posted photos with Thiessen to Instagram on multiple occasions. The pair both brought their kids to the "Pete's Dragon" premiere in 2016, and the former "Extra" host uploaded a group selfie to commemorate the occasion. A few years later, in 2019, Lopez had the "90210" alum on "Access" for a cooking segment and he posted a photo to Instagram of her feeding him food. "My girl @TiffaniThiessen tryin to fatten me up," he wrote in the caption. 
The former cast mates and couple stay in touch often. While speaking to People in 2020, Thiessen said she and Lopez had a "very open relationship via text." Echoing Lopez, the "Alexa & Katie" actor mentioned having "playdates with his kids." One night the two had a bonding experience when Thiessen hosted Lopez and his wife Courtney Mazza, who was pregnant at the time, for a dinner party. "And she actually went into labor that night," Thiessen told People. "So I claim that my meal is actually the one that actually got her to go into labor." With more kids in tow, fans can surely expect more playdates between the "Saved By the Bell" alums.