Dark Secrets The Saved By The Bell Cast Tried To Hide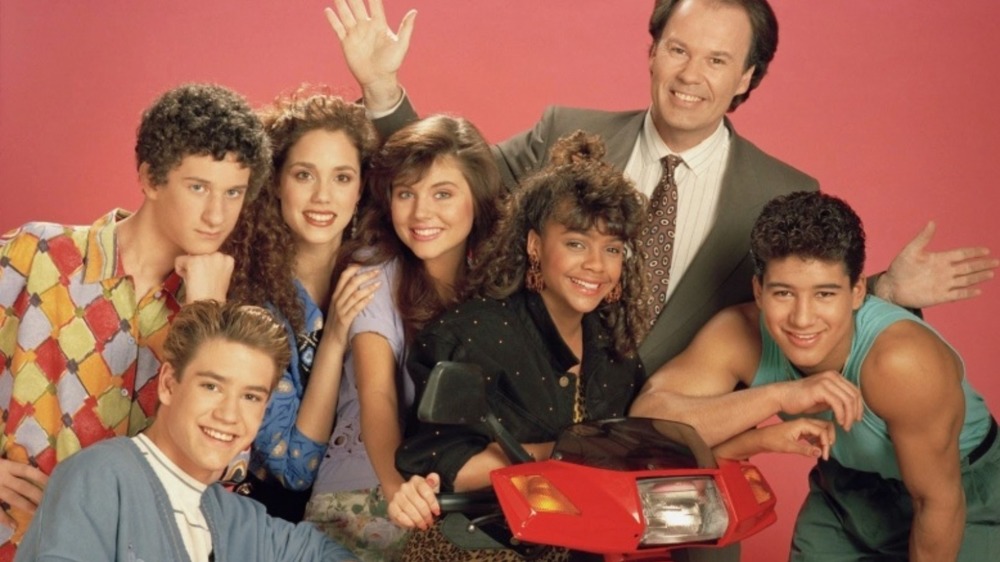 For those who grew up watching Bayside High School's cool crew, Zack "Preppy" Morris was the ultimate authority on leaving button-up shirts open and rocking rad sneakers. Plus, Kelly, Jessie, and Lisa were girl squad goals before that was a thing, and A.C. Slater, well, he, uh, never missed a chance to jump into a bodysuit.
Behind the scenes, though, the cast has dealt with troubles a lot worse than missing a bus or their teacher surprising them with a pop quiz. Prepare to have your childhood ruined with these dark secrets that haunted the cast of Saved by the Bell.
Dustin Diamond went to jail for stabbing someone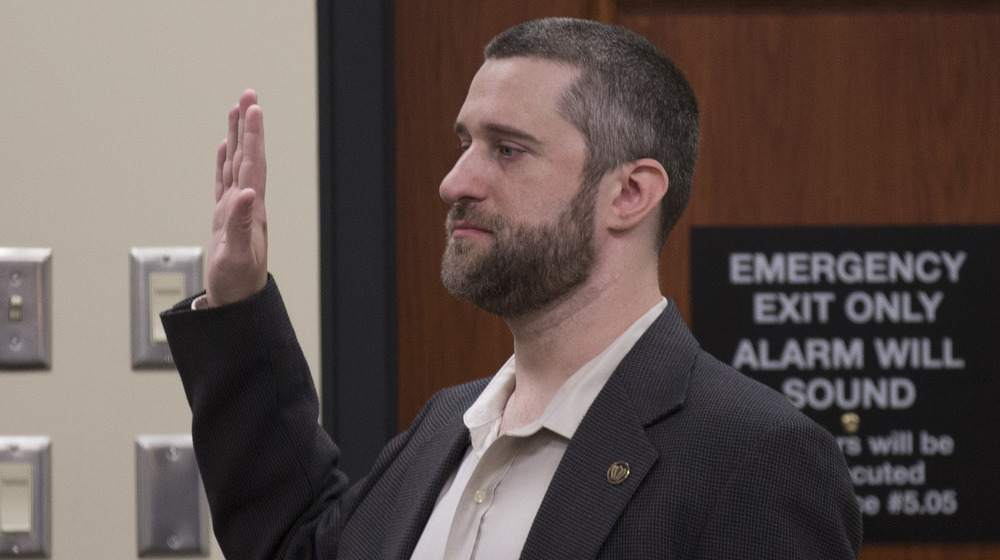 Jeffrey Phelps/Getty Images
Prior to his untimely death at the age of 44 due to complications with stage 4 small cell carcinoma, Dustin Diamond got wrapped up in plenty of controversy that suggested he was hardly the innocent, doe-eyed dude he portrayed on Saved by the Bell. Most notably, the actor behind Screech went to jail for four months in 2015 after he was convicted of concealing a weapon and disorderly conduct after stabbing someone during a Christmas Day bar brawl. Diamond claimed he was defending his girlfriend after she was insulted and assaulted, and the wounds were reportedly not serious.
Mario Lopez was accused of rape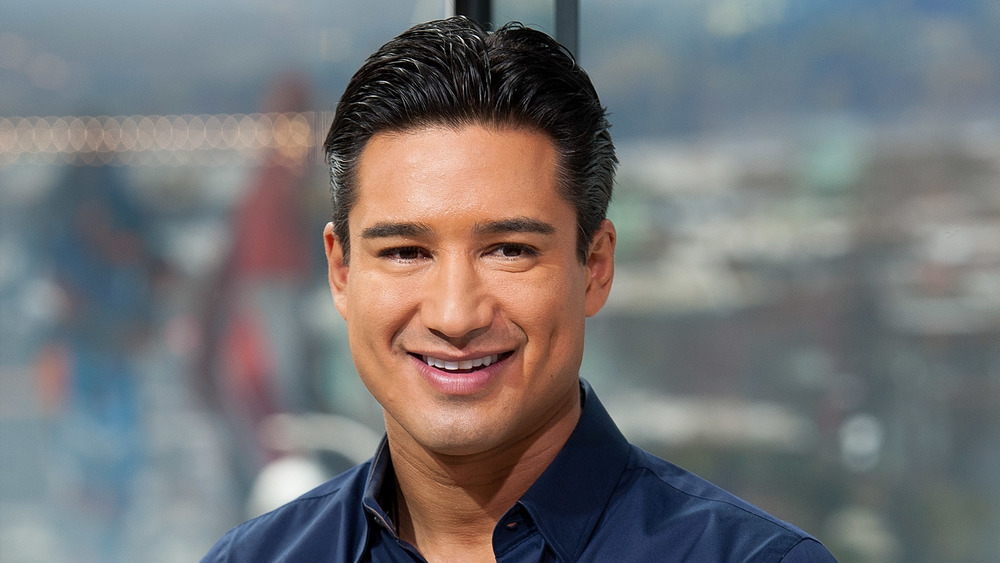 D Dipasupil/Getty Images
Jessie Spano spent a lot of time on Saved by the Bell schooling A.C. Slater on the proper treatment of women, but it looks like his real-life counterpart should've been taking notes. Mario Lopez was accused of sexual assault not once but twice during the show's prime. In 1993, an 18-year-old girl claimed she was date-raped by Mario Lopez, and a second victim emerged shortly after the first allegations were made public. Prosecutors dismissed the claims for lack of evidence, but in Dustin Diamond's explosive tell-all, Behind the Bell, he said NBC execs paid the accuser to "keep her mouth shut" and that Lopez often displayed aggressive sexual behavior on the set and "didn't take no for an answer."
Screech's dark humor on the Saved by the Bell set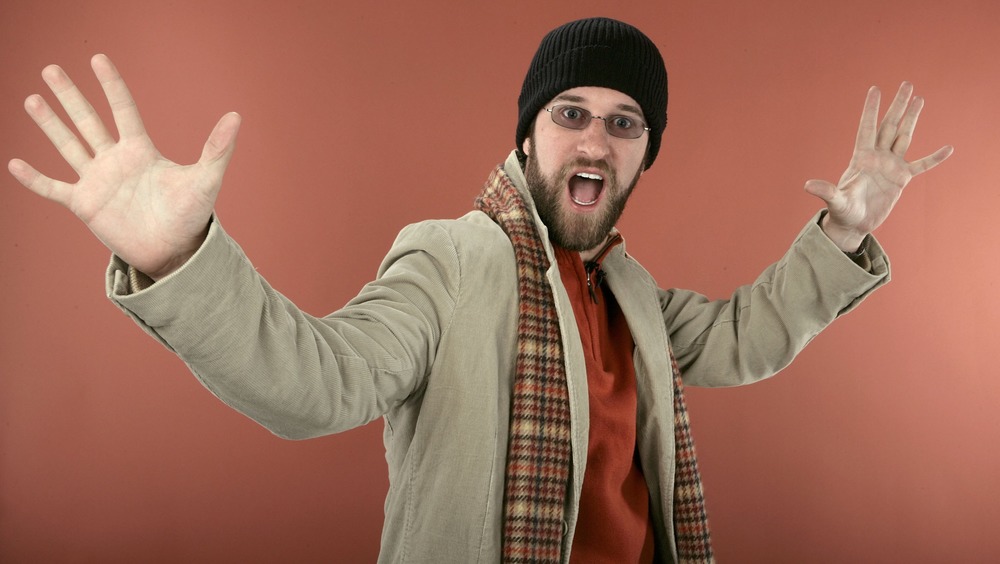 Mark Mainz/Getty Images
Two can play at the memoir mud-slinging game. Mario Lopez dished his own pile of dirt on his former co-star in his book, Just Between Us, writing that Dustin Diamond did some lewd and crude behavior himself. "Not everyone got along with Screech a.k.a. Dustin Diamond. I did, but maybe I was the exception," he wrote. "He was one of those dorky kids who thought it was hilarious to take Polaroids of his genitals and leave the photos all over the set."
Perhaps his expository nature was just an indication of things to come? Shortly after all the Saved by the Bell spin-offs spun out, Diamond capitalized on the craze one last time for a 2006 sex tape he starred in and directed, titled Screeched: Saved by the Smell.
Mario Lopez had a lot of trouble staying faithful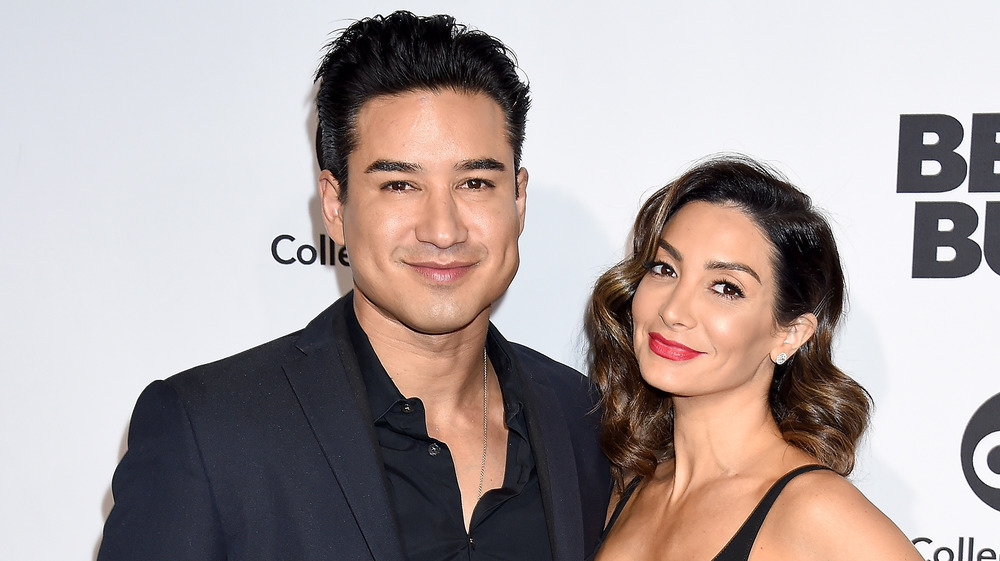 Gregg Deguire/Getty Images
Mario Lopez admitted in his biography to cheating on Saved by the Bell co-star Tiffani-Amber Thiessen when they were together. "There was so much beauty everywhere and I had so much affection to share," he wrote. And Thiessen wasn't the only woman to experience his penchant for cheating either. Lopez's 2004 marriage to actress Ali Landry lasted two weeks before he was caught for cheating on her during his bachelor party. Lopez wrote that he "got inebriated and a little too friendly with a young lady on spring break at one of the stops in some university party town" but still went through with the wedding. Landry coincidentally had a friend of a friend with a camera on-site, though, and kicked him to the curb.
His long-time relationship with Dancing With the Stars' Karina Smirnoff also ended due to infidelity, after she finally got him to fess up to stepping out on her. Rumor has it, Lopez's wife Courtney Laine Mazza put a cheating clause in their prenup to break the cycle.
Lark Voorhies' dark, post-Saved by the Bell path
Albert L. Ortega/Getty Images
Those faithful to the Lisa Turtle school of sartorial sass might be sad to know that the actress has been mired with many personal issues in her post-Saved by the Bell days. Lark Voorhies publicly battled with her mother after her mom revealed that Lark was diagnosed with bipolar disorder, which the actress denied. After she eloped with music producer Jimmy Green in Las Vegas, her mom filed for a restraining order against him for being a known gang affiliate and threatening her safety. Voorhies defended Green in a confusing interview but ultimately filed for divorce from him after a few months.
After the divorce, she later dragged her ex on Instagram for losing his job and violating a restraining order. The post was deleted, and she blamed hackers for it. For what it's worth, she has also accused hackers of being responsible for posts claiming she had lupus, slamming Bill Cosby, and bolstering Diamond's written claims that her ex-fiance Martin Lawrence was abusive to her.
How did Zack get so jacked?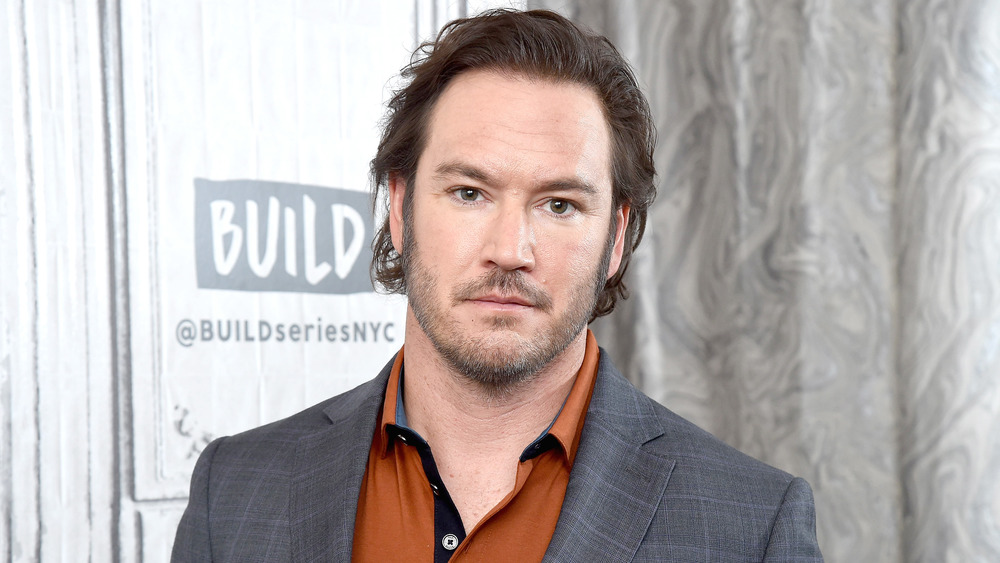 Gary Gershoff/Getty Images
In another one of Dustin Diamond's shocking reveals in his book, he not only accused his co-stars of regularly smoking marijuana in their dressing rooms, but he also insinuated that Mark-Paul Gosselaar used performance-enhancing drugs to get buff before Saved by the Bell: The College Years commenced filming. Was Zack Morris juicing? Diamond wrote, "He suddenly exploded with manliness, loading 25 pounds of muscle on his once-scrawny frame in, oh, about a month." Gosselaar has since dismissed Diamond's whole book as pure negativity.
Was the whole cast of Saved by the Bell just hooking up with one another?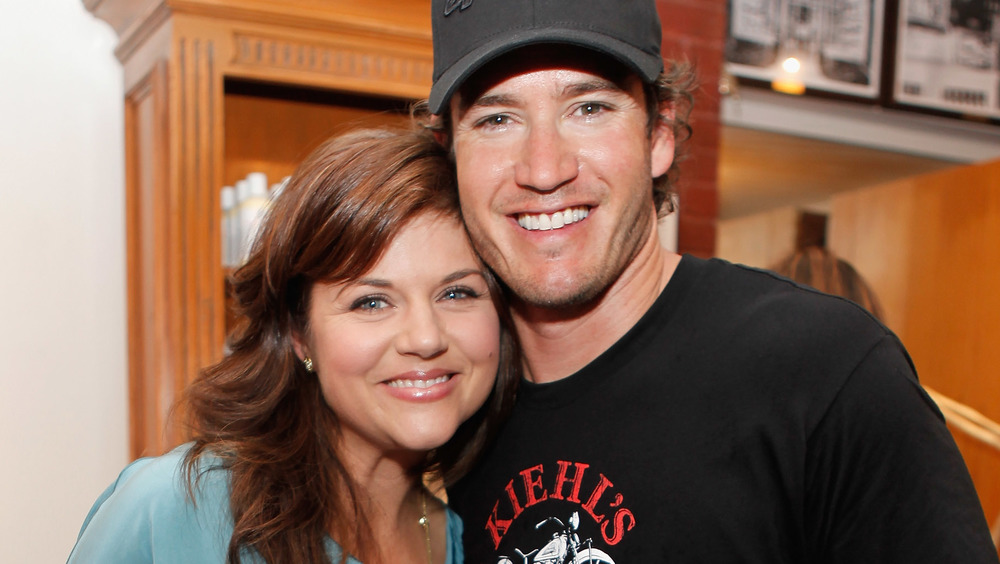 Cindy Ord/Getty Images
The young love of Kelly Kapowski and Zack Morris might've been series canon, but behind the scenes, the exchanges of ardor were a bit more complicated. Mark-Paul Gosselaar himself once admitted, "all of us dated at one point or another, it was incestuous." He was first linked to Lark Voorhies (for three years, no less), even while his on-screen interest was Tiffani Thiessen's character, Kelly.
According to Dustin Diamond's version of the story, both Gosselaar and Mario Lopez had dealings with all three of their female co-stars at some point or another. "If Kelly was interested in Slater one week, then backstage there was a lot going between them in Mario's room," Diamond wrote. "Then, if Jessie kisses Zack, then you know Elizabeth Berkley is going in Mark-Paul's room." He even claimed an executive producer of the show got in on the action with both Thiessen and Gosselaar at some point.
Dustin Diamond was unwelcome with the cast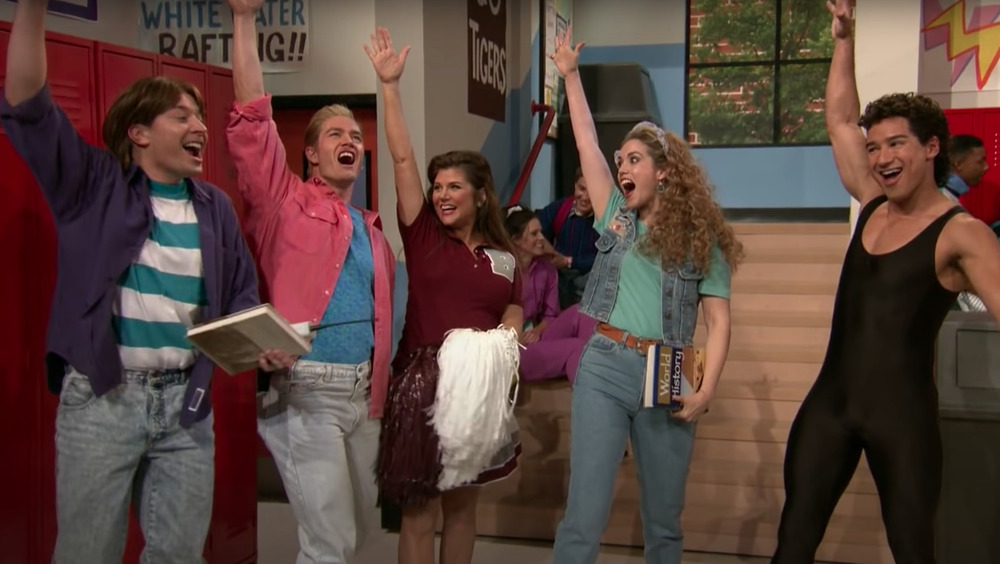 After throwing so many of his co-stars under the bus, Dustin Diamond recanted much of his book, saying that it was largely ghostwritten and he was manipulated by his publisher. It may have been too little too late, because he was noticeably not involved with several major cast reunions that took place over the years. These reunions include a group photo spread presented by People in 2009. a live character reprisal skit that appeared on The Tonight Show with Jimmy Fallon in 2015 (screenshot above), and Peacock's Screech-less 2020 Saved by the Bell reboot. 
Diamond's book, which would later serve as partial source material for Lifetime's The Unauthorized Saved by the Bell Story, received disapproval from Elizabeth Berkley, and Tiffani Thiessen also panned the narrative as "completely unreal." Mario Lopez, meanwhile, stuck true to being a Diamond apologist and interviewed his former co-star himself about his arrest and book, telling Screech to his face that it "didn't exactly paint a flattering picture of [his] fellow castmates." Diamond agreed, saying that it was "fabricated" by publishers and that he wanted to put everything behind him.