The Saved By The Bell Cast Member You Won't See In The Reboot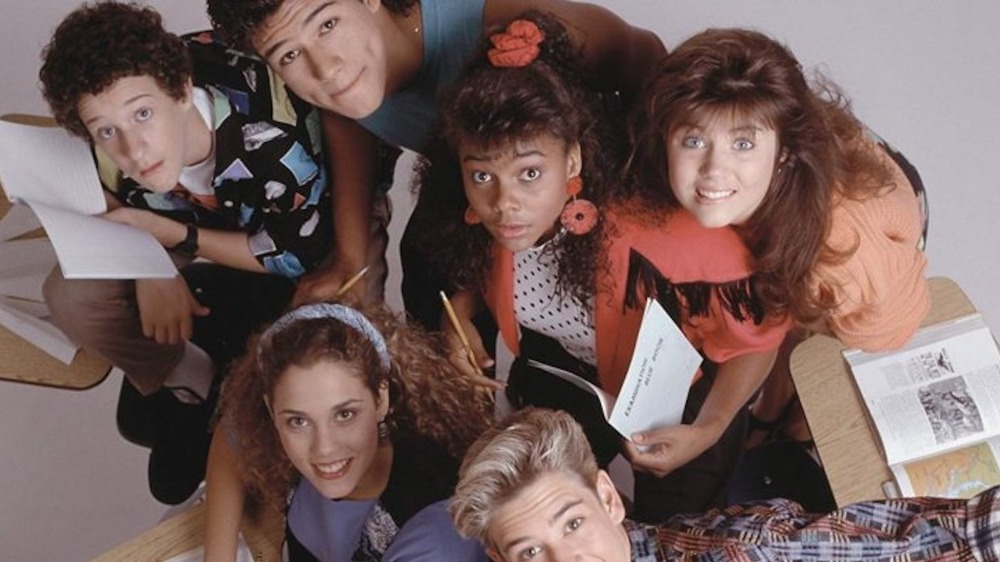 NBC Universal
The beloved '90s sitcom Saved by the Bell will be given a new breath of life in late November 2020. The streaming service Peacock is reviving the series with many of the original cast members reprising their roles or making guest appearances.
The reboot, which has the same name, is set several decades after the original Saved by the Bell left off. This time around, Zack Morris (Mark-Paul Gosselaar) is the governor of California and faces serious budget cuts as well as issues with overcrowded schools. He decides to ship students from the underfunded schools to his alma mater, Bayside High, where Jessie Spano (Elizabeth Berkley) is the school counselor and A.C. Slater (Mario Lopez) is the gym teacher and football coach, per the show's official description. The comedy show will center around a fresh new group of Bayside High students and is sure to promise lots of laughs. Tiffani Thiessen, who played the lovely Kelly Kapowski, and Lark Voorhies, who starred as Lisa Turtle, are also set to appear. 
There is one member of the OG squad that seems to be missing, though, and that is none other than Dustin Diamond— the actor behind the dorky yet lovable Screech Powers. Here's everything we know about why Dustin Diamond will not be reprising his role in the Saved by the Bell reboot and if fans can expect a cameo further down the line.
Dustin Diamond has been on a rocky path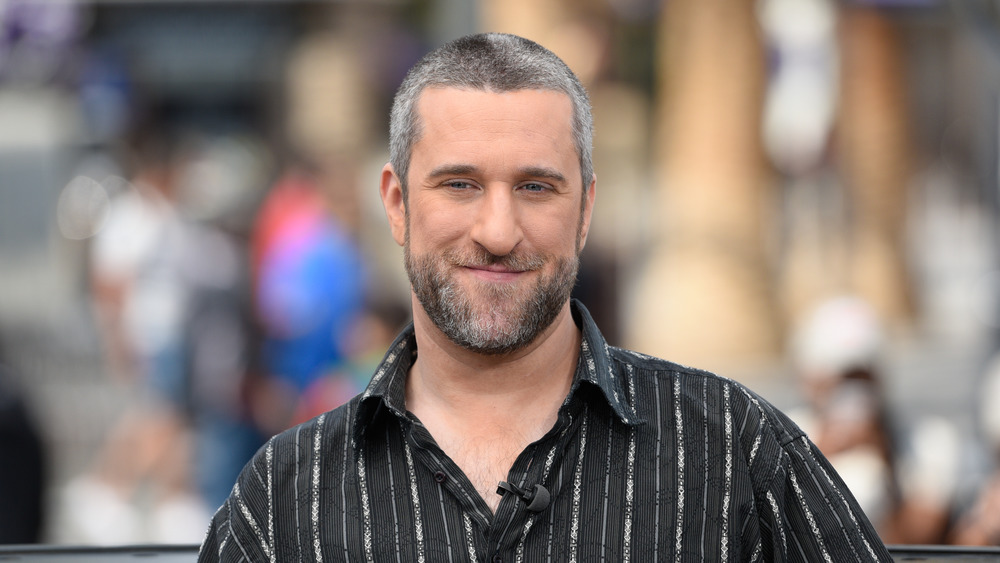 Noel Vasquez/Getty Images
While many of the original Saved by the Bell cast members have kept in touch with each other since the series' end, Dustin Diamond— who played Screech on the show— went down his own, separate path. Diamond fell into some legal trouble after his time on the show (per Page Six), and although he continued to act here and there, he has mainly stayed out of the public eye. He also fell out of touch with some of his co-stars, per Us Weekly.
In an episode of Watch What Happens Live With Andy Cohen on Nov. 17, 2020, Elizabeth Berkley discussed the reboot and said Diamond will not be on this season. She also admitted that she hasn't spoken to him in years.
"Honestly, since I think we finished the show is the last time I actually spoke to him, but not because of anything bad. I mean, he was always nice to me. And he's had his journey," Berkley said. "But really, I've kept more in touch with Mark-Paul (Gosselaar), Tiffani (Thiessen), Mario (Lopez) and then, from time to time, Lark (Voorhies)."
The star went on to say that, back in the day, Diamond was the cast member who would get in the most trouble with the producers, so perhaps that's one cause for his lack of involvement with the reboot.
Could Screech still make a cameo?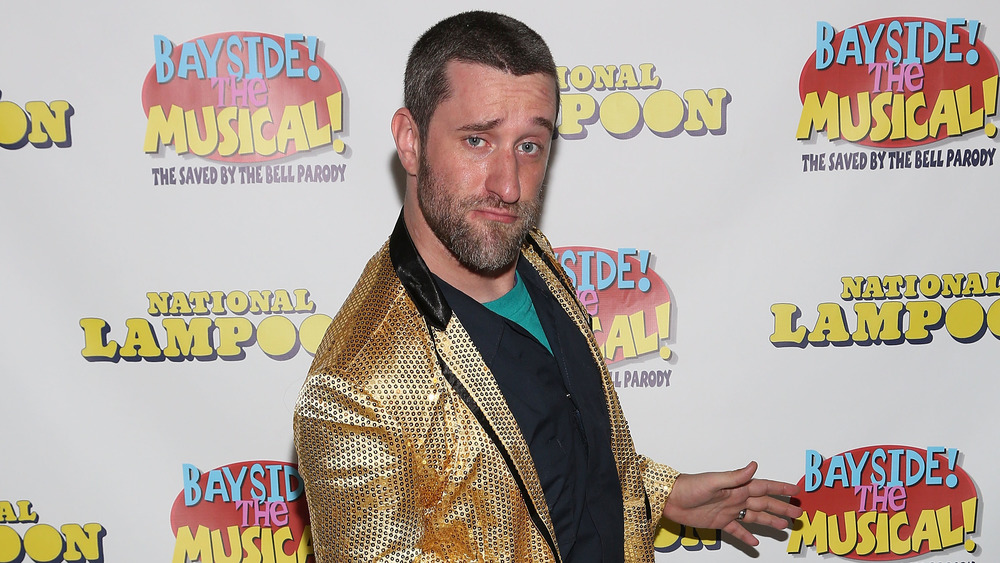 Taylor Hill/Getty Images
There's still hope for Screech Powers fans. Showrunner Tracey Wigfield teased that there is definitely room for a Screech cameo in the new Saved by the Bell during an appearance on TV's Top 5 podcast, as reported by Us Weekly. She said the revival series talks about Screech and what he's up to here and there.
"There are little Easter eggs throughout the show of what he's doing now, and you can find some if you look for them," Wigfield said. "This season, he wasn't tied to any of the new characters or anything," she added. "But that's not to say it's not open for the future, not knowing what stories will be or anything for a cameo maybe."
Elizabeth Berkley, who plays Jessie Spano, also teased a possible Diamond cameo further down the line during an interview on Watch What Happens Live With Andy Cohen. "We'll see if there's another season. Maybe it's something to explore," Berkley said, per Us Weekly.
Although Dustin Diamond may have gone down a different path than his co-stars after the show wrapped, fans are dying to see their favorite dorky member of the Saved by the Bell squad again.