What Sydney Sweeney's Fiance Jonathan Davino Does For A Living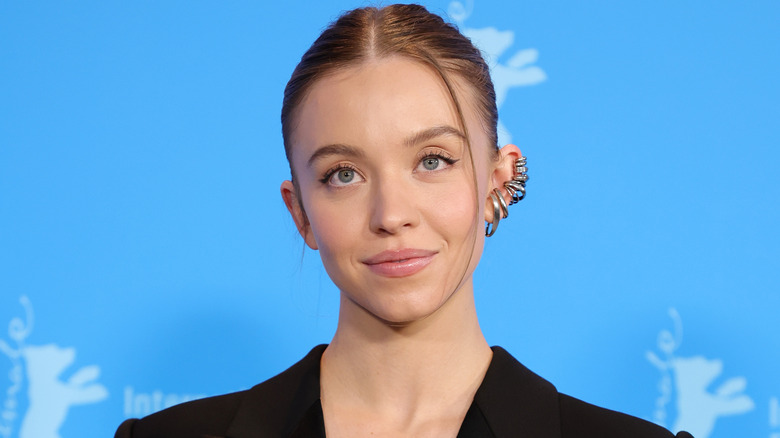 Andreas Rentz/Getty Images
Sydney Sweeney may be in the early stages of her career, but the actor has already made her mark in Hollywood. Sweeney shot to mega-stardom playing Cassie Howard on the hit HBO series "Euphoria." Howard is a sensitive teenager who deals with the trials and tribulations of young love. In the show, Howard is often overcome with intense emotions when handling drama with her various boyfriends. As it turns out, Sweeney's love life seems to be quite different from that of her "Euphoria" character.
In March 2022, People announced Sweeney's engagement to Jonathan Davino. A TMZ article showed the star flaunting an extravagant diamond ring. The couple has mostly kept a low-profile over the years, but still have displayed their adorable romance in front of cameras at times. In late 2018, Davino and Sweeney were seen together at a few events, including Hulu's Emmy Party and an InStyle and Kate Spade dinner party, according to People. These appearances ignited rumors that the two were an item. Now, it's crystal clear that Davino and Sweeney will be saying "I do" in the near future. So, what else is there to know about Davino? What does Sweeney's lucky beau do for a living?
Jonathan Davino wears many hats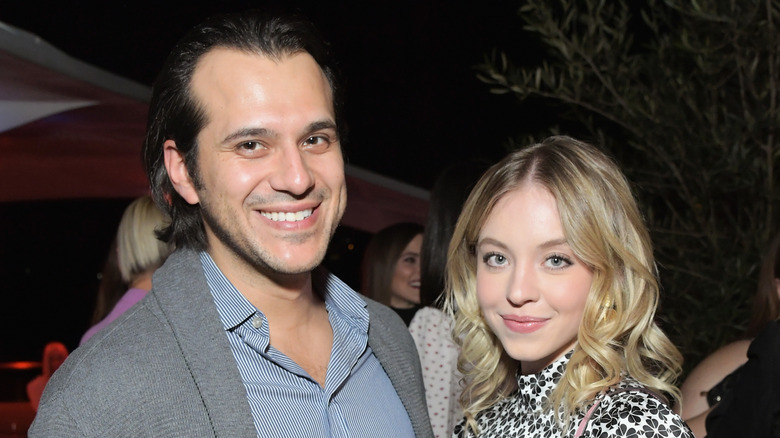 Charley Gallay/Getty Images
While Sydney Sweeney has kept her personal life under wraps, she has alluded to Jonathan Davino at times. In a 2019 interview with Elite Daily, she brought up her desire to live in Chicago. She said, "I have a place there. It's like my getaway place." When pressed about who she knows in the windy city, Sweeney simply said, "A friend." Well, it's likely she was talking about Jonathan. According to People, Jonathan's family owns Chicago-based companies 14th Round and Finalbell, which specialize in design and packaging for cannabis devices.
So, what else does Jonathan do? According to Crain's Chicago Business, Jonathan and his family used to own two restaurants called Pompeii Express and Mista Pizza. However, there was some drama with Pompeii Express that occurred with his uncle, Ralph Davino. In a lawsuit filed in 2013, Ralph alleged that Jonathan and his other uncle Roger were infringing on the Pompeii trademark and deceiving customers by claiming that their restaurant was associated with the Pompeii franchise. When contacted for comments about this incident, Roger and Jonathan did not respond.
Jonathan is also a producer with a few credits under his belt. He's set to produce the TV mini-series "The Players Table," which stars his fiancé. In this coming of age story, Sweeney and co-star Halsey uncover details of a classmate's murder.
Sydney Sweeney's fiancé has another important job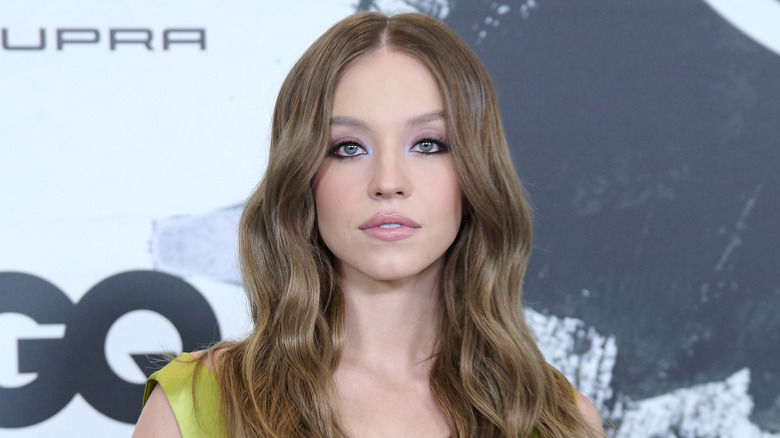 Carlos Alvarez/Getty Images
In addition to his family business ventures, Jonathan Davino has another important job. Yup, the entrepreneur seems to be a loving fiancé to Sydney Sweeney. A 2020 Just Jared article shared several photos of the lovebirds looking as happy as ever in Hawaii. In one picture, Davino picked up Sweeney and locked lips with "The White Lotus" actor.
Davino seems to meet Sweeney's criteria for an ideal partner, as well. In a 2022 cover story for Cosmopolitan, Sweeney shared some key details about her dating preferences. She said, "I don't date people in the spotlight. I don't date actors or musicians or anyone in entertainment because I can just be normal Syd that way and it's easiest." She added, "I look for a best friend. I need to be able to be with someone who I can literally hang out with 24/7 and never get sick of and we laugh every single day." Sweeney seems to have found her match in Davino!