Met Gala 2023: Who Are This Year's Famous Hosts?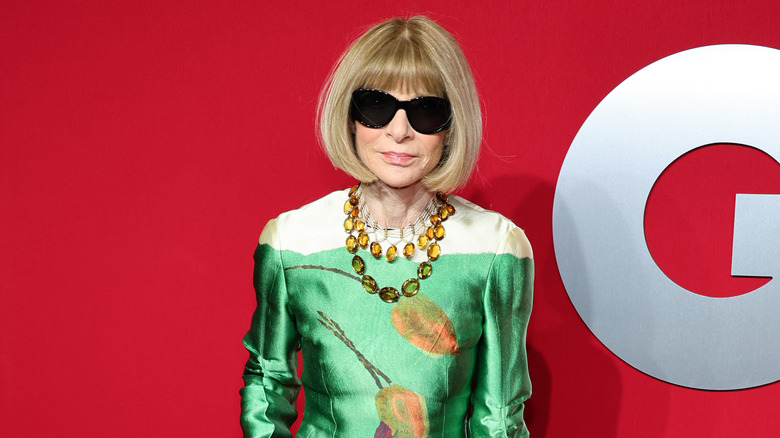 Theo Wargo/Getty Images
Fashion's biggest night is almost here and if you sniff hard enough, you just might smell the excitement in the air. Slated for May 1 at The Metropolitan Museum of Art in New York, the 2023 Met Gala, named "Karl Lagerfeld: A line of Beauty" is set to honor the life and artistic prowess of the late German designer, Karl Lagerfeld. Until his death, he served as the creative director for Chanel. With a wide array of work from his eponymous brand and Chanel, as well as some of his past work with Fendi and Chloé, this year's Met promises to be a unique display of glitz, glamour, and fashion.
But as we look forward to outfit choices from our favorite celebrities, let's shine the spotlight on another major component of the event — the hosts, also called co-chairs. After taking over as chair of the Met Gala, Vogue Editor-in-Chief Anna Wintour introduced the concept of co-chairs with whom she most often hosts the event, per People. Through the years, the Gala has had many different co-hosts from across different industries including film, music, sports, and fashion. With stars like Rihanna, Oprah Winfrey, and Oscar de la Renta having previously served as co-hosts, fans have come to look forward to the annual selection. Thankfully, this year looks just as promising. Back in January, Vogue announced its list of hosts. While some might wonder why they have been invited as co-chairs, the real question is why not?
Two record-breaking actors will be co-chairs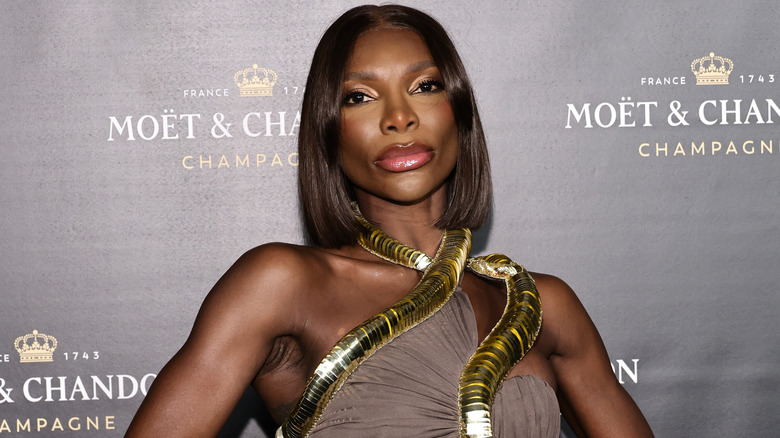 Jamie Mccarthy/Getty Images
Similar to previous years, the 2023 Met Gala will be co-hosted by a selection of A-list stars including film star Michaela Coel. While Coel, a British-Ghanaian actor, is best known for her role as Aneka in "Black Panther: Wakanda Forever," she has worked in the industry since 2013 when she made her debut at the National Theatre, London. Since then, Coel has gone on to make a name for herself, not only as an actor but as a screenwriter — a brilliant one at that. For her work as creator and writer of "I May Destroy You," Coel won the Emmy Award for outstanding writing for a limited series in 2021, making history as the first Black woman to win in the category.
Much like Coel, the second actor invited to co-chair is a powerhouse: Penélope Cruz. In 2011, she made history as the first Spanish actor to receive a star on the Hollywood Walk of Fame. But perhaps more fitting about Cruz's invitation is her long-term collaboration with Karl Lagerfeld. After joining the Chanel family in 2018, Cruz became top of the list of the late designer's many muses. She has since been described by Vogue as "the quintessential Karl Lagerfeld muse." Theirs, however, was more than just a collaboration — Cruz and Lagerfeld forged a friendship. "I will never forget your kindness, your generosity, and how much we have laughed together..I will truly treasure those moments forever," she wrote in a tribute following his death.
A sports legend and a fashion-forward singer will also co-chair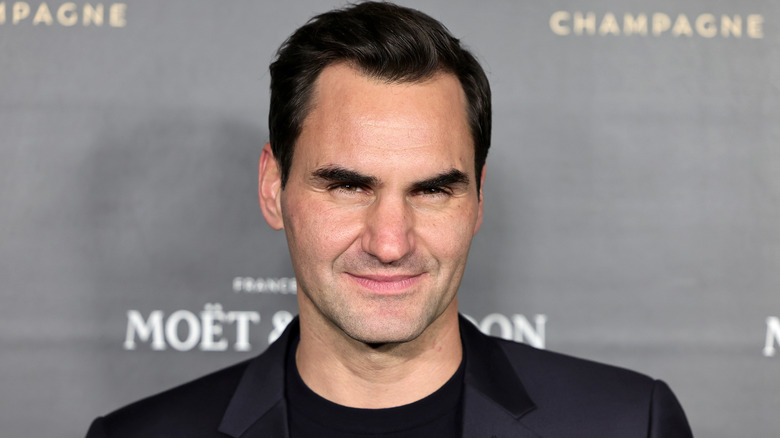 Jamie Mccarthy/Getty Images
This year, Anna Wintour will also be joined by her longtime friend, Roger Federer. The tennis star, who announced his retirement from the sport back in September 2022, has enjoyed an unlikely friendship with Wintour through the years. "She's very nice and gives us good advice," he once said of the famous Vogue editor, according to The Hollywood Reporter. Wintour, in turn, has also proven herself to be a strong support system for Federer, often showing up to cheer him on at his games, including his farewell match at The O2 arena in London. Unsurprisingly, following his announcement as a co-host, Federer penned a sweet thank-you note to Wintour. "Anna. Thanks for always being there for my family. So many great memories. I can't wait to share another amazing evening together at the Met Gala," he wrote (via Today).
In addition to Federer, singer Dua Lipa was also invited to co-host this year's Met Gala. Famous for her 2017 hit "New Rules," Lipa has proven herself to be something of a fashion icon. In 2019, Harper's Bazaar voted her as one of the best dressed at the 61st Grammy Awards. In the two consecutive years that followed, the singer was yet again acknowledged as one of the best dressed at the Grammys by many publications, including Vogue. And although she has garnered just about enough success and fame as an artist, fashion will always remain a top priority for Lipa. "I'd love to do something fun in terms of fashion," she admitted in a previous interview with Vogue.