Met Gala 2023: Where To Watch The Red Carpet Livestream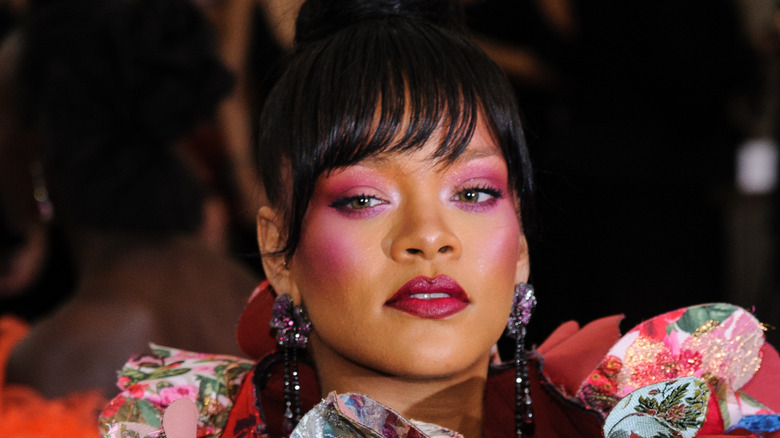 Sky Cinema/Shutterstock
The 2023 Met Gala is set to take place on May 1, which means that every fashion-savvy celeb is probably hard at work crafting a (hopefully iconic) look, which will put their peers to pure shame. No pressure, though! Past shining stars of the chic event includes the likes of Blake Lively — who co-chaired 2022's event — Zendaya, Harry Styles, and of course, Rihanna. And while the upscale event definitely provides entertainment in droves, it actually supports the important work of The Metropolitan Museum of Art Costume Institute. 
2022's theme, "In America: An Anthology of Fashion," had stars chronicling the nation's extensive history of fashion and generated $17.4 million for the Institute.This year's event could easily top previous efforts, as it will center on the astounding creative efforts of Karl Lagerfeld, who remained an unstoppable fashion force until his death in 2019.For those not in the in-crowd — i.e. those unable to afford the super expensive tickets — none of this really matters unless there's a way to watch the festivities online. Well, good news! There are several ways to tune into the Met Gala without stepping one foot out of the house.
Vogue will have all of the goods
Vogue will host the 2023 Met Gala red carpet online, starting at 6 p.m. EST. As outlined by the publication, 2023's Met Gala will mark the third consecutive year they've broadcasted the entire event to the public. And you've got options, too! Not only will you be able to tune in via Vogue's website, you can also lurk on their official social media channels. Returning host Lala Anthony, Emma Chamberlain, Chloe Fineman, and Derek Blasberg will be leading the charge, interviewing guests and keeping everyone entertained.
And while Vogue has yet to release the official numbers from its stream, there's more than enough proof to suggest that the Met Gala will definitely be the fashion event of the season. According to Variety, the "Live from E!: Meta Gala" 2022 broadcast garnered over 444 million engagements on social media and television. The actual TV broadcast attracted over 4.4 million viewers, making the event its most watched red-carpet of all time. With numbers like these, there's no doubt that E! will once again be in the Met Gala mix come May 1. Looks like Vogue may have some competition!
Which celebs will attend the Met Gala?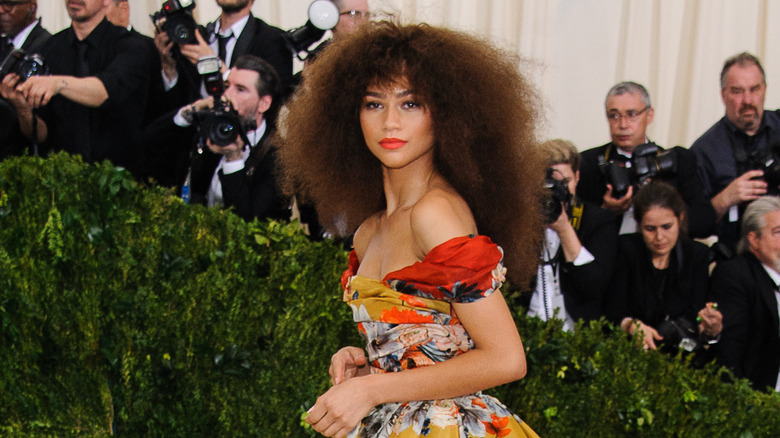 Sky Cinema/Shutterstock
Even though the Met Gala supports a wonderful and important cause, we're all just really here for watching wealthy celebrities flaunt their expensive couture looks (or at least attempt to). Of course, the public is usually kept in the dark about the A-list attendees until we see their shining faces pop up on the red carpet. Aside from the confirmed co-chairs, Anna Wintour, Penélope Cruz, Dua Lupa, Roger Federer, and Michaela Coel, fans are certainly hoping to see returning looks from Zendaya, who by the way, completely stole the show at Paris Fashion Week, and her equally enviable peers such as Selena Gomez. 
If you're hoping that news of the Kardashians being banned from the Met Gala is not true, then you may be in luck. Of course, people are perhaps most antsy to find out if Rihanna will attend. Unfortunately, Rihanna was not present at last year's Met Gala because of her pregnancy. With that said, baby number two didn't slow down Rihanna's Super Bowl halftime show return,  so maybe she'll surprise everyone this year? Let's hope!