James Van Der Beek, Wife Kimberly Brook Welcome Fifth Child Together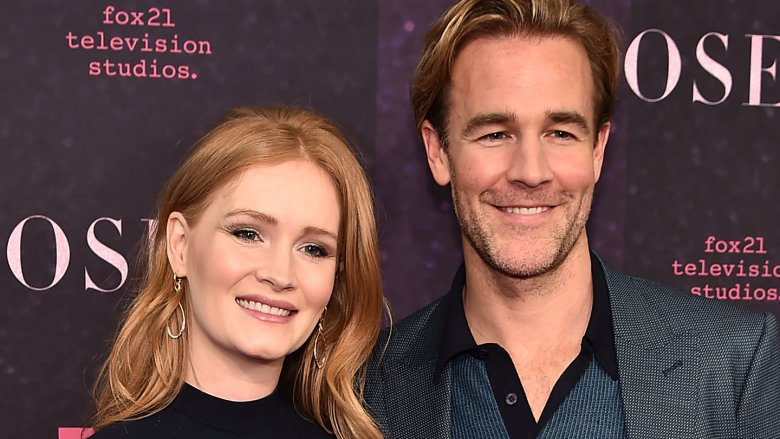 Getty Images
James Van Der Beek has one more reason to celebrate this Father's Day!
On Sunday, June 17, 2018, the Pose star took to Instagram to reveal that he and his producer wife, Kimberly Brook, welcomed their fifth child together, a baby girl named Gwendolyn, on Friday, June 15.
"Thrilled to announce we welcomed a brand new baby girl into the world Friday morning, just in time for #FathersDay 😍," the Dawson's Creek alum wrote, captioning a series of sweet snapshots of his family meeting their newest little addition. "These last few days, as I've enjoyed the privilege of making smoothies I know my older kids will like, making my wife red raspberry leaf tea to ease her uterine contractions, spending 'boy time' with my son and getting my two year-old down for a nap in the way only I know how... I've been heart sick about something."
As the Don't Trust The B—- in Apartment 23 alum continued, he joined the long list of celebrities who have recently criticized the Trump administration's zero-tolerance policy of separating immigrant families illegally crossing the U.S.-Mexican border.
"As I write this, kids are being ripped from the arms of their parents. By our government," Van Der Beek wrote in part. "For the kid's benefit? No — the opposite — as a purposeful display of cruelty to deter would-be illegal border crossers AND legal asylum seekers (it's happening to both). And it wouldn't be honest to wax poetic about my new-baby bliss without speaking up against this atrocity. If we allow our government to de-humanize fathers, and mothers, and children in the name of defending our borders... we've lost a huge part what makes those borders worth defending."
The actor went on to conclude his post with a heartfelt message to his wife of nearly eight years, writing, "Oh, and @vanderkimberly — you're a f**king earth goddess rock star and I'm as in awe of you as I am in love with you. And our new baby's name is Gwendolyn ❤️ #HappyFathersDay everybody."
As Nicki Swift previously reported, Van Der Beek, 41, and Brook, 33, tied the knot in August 2010. They are already parents to four children: Olivia, 7, Joshua, 6, Annabel Leah, 4, and Emilia, 2.
Congratulations to the happy couple!