Bethenny Frankel Struggled Financially Before Her RHONY Fame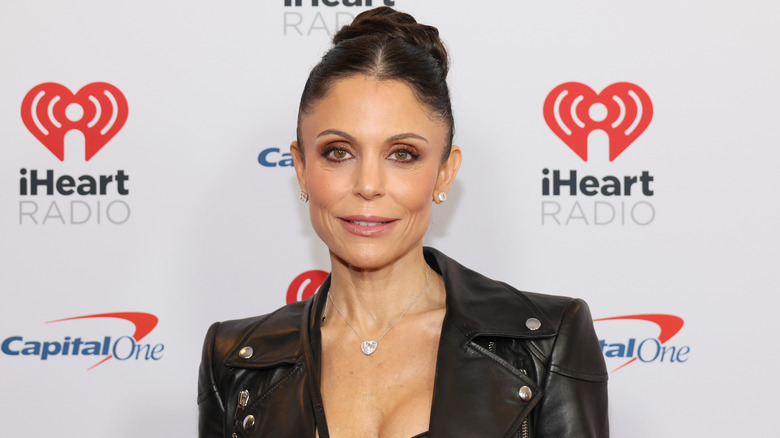 Dia Dipasupil/Getty Images
As Bethenny Frankel once joked during her high-profile and deeply tumultuous divorce from Jason Hoppy, she's "the wealthiest homeless person in Manhattan."
These days, Real Housewife turned business mogul Bethenny Frankel is riding high, doing day-to-day life in Connecticut and summering in the Hamptons. She makes headlines with her outspoken podcast, "Just B." But make no mistake — Frankel's life hasn't always been so charmed. "I was always broke and ripped out inspiration[al] pics, simply as a fantasy," she confessed during a candid interview with Architectural Digest. "I didn't think that having my own home would ever be a reality. [But] when I renovated my first home in Tribeca, I was mesmerized by the ability to customize every detail."
But just how broke was the scrappy television personality? Here's everything we know about Frankel's financial struggles before she struck it big and started reaping all of the benefits of her "The Real Housewives of New York City" fame.  
Bethenny Frankel worked as a nanny... for Paris Hilton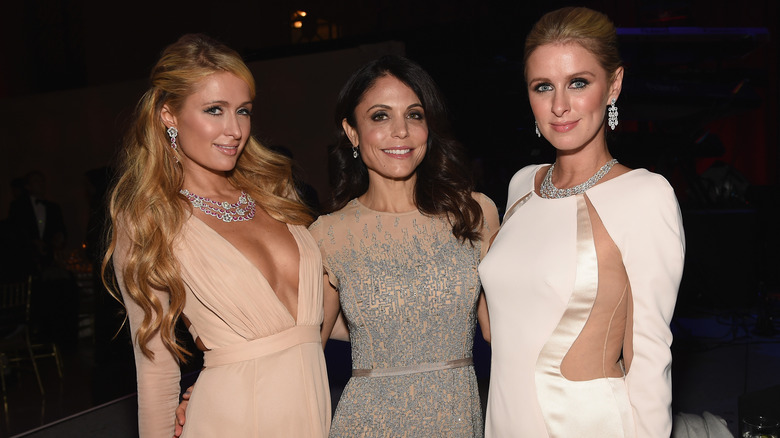 Jamie Mccarthy/Getty Images
The story goes that Bethenny Frankel was working as a hostess at the posh Italian eatery La Scala in Beverly Hills when she got plucked up by none other than socialite and matriarch Kathy Hilton to work in her gift store, The Staircase. "I think I was making $8 an hour overall. That's what I used to make at La Scala too," Frankel revealed in a video she posted to her Instagram account. Sadly, however, wrapping high-end gifts wasn't exactly Frankel's strong suit. "I was the worst gift wrapper ever," Bethenny confessed. 
Eventually, Frankel moved from gift wrapping to nannying for Hilton's now-famous daughters, Paris and Nicky Hilton. "Part of the job became coming, in my Ford Probe, to get you and Nicky from Lycée, this sort of fancy French school," Frankel recalled to Paris during an episode of her "Just B with Bethenny Frankel" podcast. "And I remember we'd go with Kyle [Richards] to the Mobile Mart or the gas station after. And I would take you guys ice skating," she remembered.
Alas, even while working for the affluent Hilton family, Frankel's life proved to be anything but glamorous.
Bethenny Frankel was still 'bouncing checks' in her thirties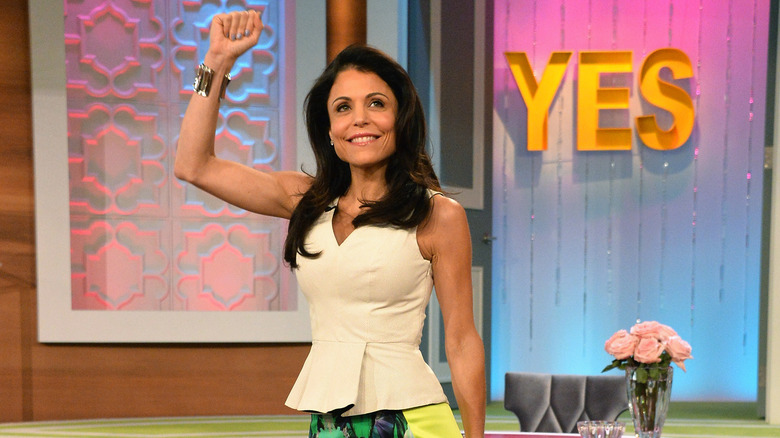 Mike Coppola/Getty Images
Thirty, flirty, and ... poor?
Bethenny Frankel was far from making money moves — even well into her thirties. "If you're in your twenties and thirties and you haven't figured out what you want to do with your life yet and you're broke, don't worry about it," Frankel advised her fans in an encouraging TikTok video. "Can I just tell you that I was in my late thirties and still bouncing checks and still entirely broke — like, entirely broke. Not like fake broke, like real broke. Like, 'How am I going to pay my rent? What's going to happen to me?'" she added. 
But as the old saying goes, tough times don't last. Tough people do — and Bethenny Frankel is one tough lady. In 2008 Frankel joined "The Real Housewives of New York City" during its inaugural season. Then, in 2013, she inked a deal with Fortune Brands' Beam Global, offloading her successful Skinnygirl Cocktails line for a reported $100 million. CHA-CHING! And the rest is simply reality TV history.