Tommy Lee's Son Posts Disturbing Video Of Dad Unconscious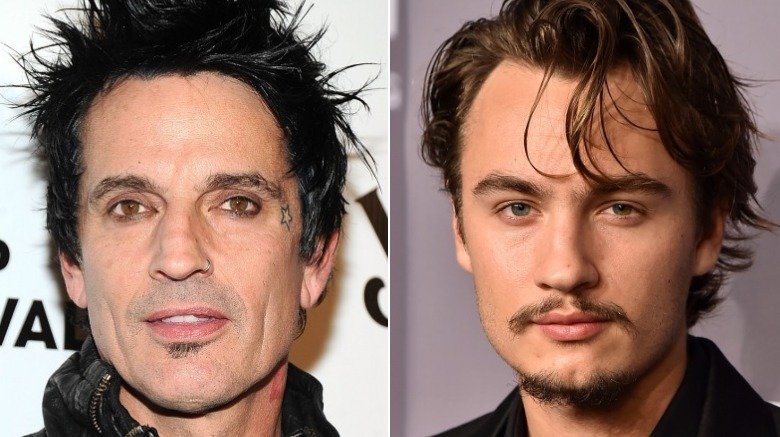 Getty Images
Tommy Lee's feud with his son, Brandon Lee, continued over Father's Day weekend.
On Sunday, June 17, 2018, the 22-year-old posted a since-deleted video on Instagram, in which his father is sprawled out on the floor in his underwear and a t-shirt while seemingly unconscious, Page Six reports.
"Look a little sleepy there Tommy," Brandon captioned the disturbing clip, which many media outlets have assumed was taken following their alleged physical altercation in March of this year.
Brandon's post came just hours after Tommy took to Instagram to commemorate Father's Day with a lengthy rant about both of his kids, including 20-year-old son Dylan.
"My father taught me to respect everyone and everything and to take care of those that I loved," he wrote, in part, captioning photos of himself with his own father and with Brandon as a child. "He taught me to appreciate my possessions, and to be grateful for the things I was given ... When I had a child, my first child, I wanted to instill those same virtues into him." 
The 55-year-old musician continued, "Sometimes I feel like I failed as a father, because my kids don't know the value of things." While adding that he wasn't "fully to blame," he claimed that his ex-wife, Pamela Anderson, had "a lot to do with it."
"I love my boys," Tommy concluded. "But they can be a**holes too...and that's the truth."
In response, Brandon initially shared what appeared to be a threatening message alongside a snapshot of his dad's post on Instagram. "Remember what happened last time you said this s**t? night night," he wrote. "You gotta show up to be a Dad big guy. If you think we're so bad (which I can assure you we are not) then you should have showed up to a few more BDays and baseball games. Someone like you couldn't raise a man like me ... Just move on dude... WE ALL HAVE. or I'll put you right back to f**kin sleep."
At the time of this writing, Tommy has yet to publicly comment on Brandon's posts. However, his son took to social media again on Monday, June 18, to offer what appears to be a truce. "Sorry for the noise everyone. Hopefully this is the End," he captioned a lengthy text-post, in which he wrote in part, "Tommy, if you want to bad mouth me, do it to my face."
"I know your feelings must be hurt still about how things went down. But please stop posting all of this on social media, it's making us all act like kids," Brandon continued. "Let's just drop it dude ... It's time to move on. Let's keep this private."