Alec Baldwin's Rust Shooting Charges Take Their Biggest Turn Yet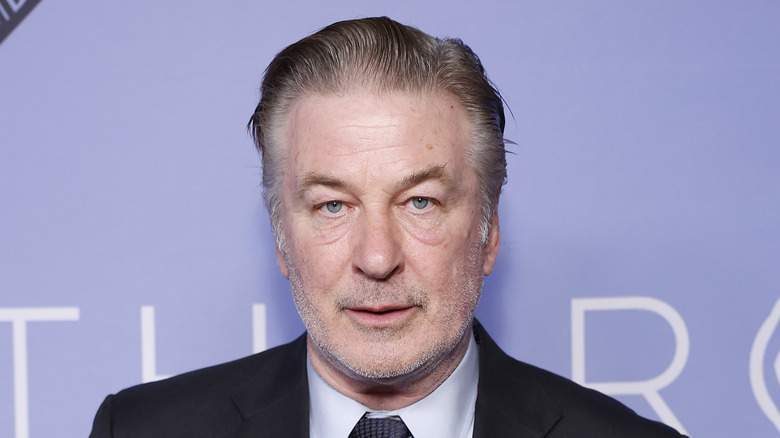 John Lamparski/Getty Images
The criminal charges against Oscar-nominated actor Alec Baldwin related to the fatal shooting on the set of his movie "Rust" have been dropped, NBC News has confirmed. Baldwin was charged with involuntary manslaughter after holding the gun that fatally wounded cinematographer Halyna Hutchins in October 2021. The "It's Complicated" star, who had pleaded not guilty to the charges in the court filing, was rehearsing a cross-draw when the gun fired, injuring director Joel Souza, and killing Hutchins.
Baldwin's attorneys Luke Nikas and Alex Spiro noted in a statement on April 20, "We are pleased with the decision to dismiss the case against Alec Baldwin and we encourage a proper investigation into the facts and circumstances of this tragic accident." NBC reported that New Mexico prosecutors hadn't responded immediately when asked to comment about Baldwin's dropped charges.
Baldwin's legal woes have mounted in the wake of Hutchins' death, but this latest drop of charges is no doubt the biggest turn for the star since his felony enhancement charge was downgraded in February.
'Rust' to resume filming in Montana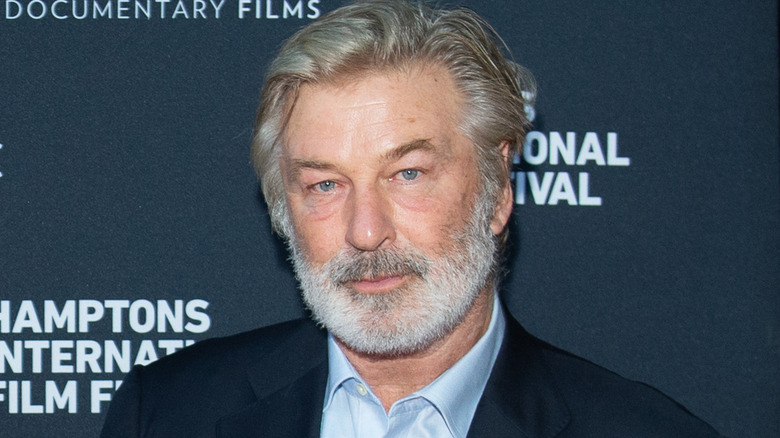 Mark Sagliocco/Getty Images
Eighteen months after the tragic incident, filming for the movie "Rust" would likely resume this week at the Yellowstone Film Ranch in Montana, according to the production company. Per Melina Spadone, an attorney for Rust Move Productions, filming was set to restart on April 20. Baldwin also will stay on as the lead actor and co-producer. 
The movie's plot is centered around a 13-year-old boy charged with accidentally killing a local rancher. Sentenced to hang, he goes on the lam with his estranged grandfather, outlaw Harland Rust (Baldwin), to try to escape his fate. The rest of the cast includes Jensen Ackles, Travis Fimmel, Brady Noon, and Frances Fisher.Baldwin previously expressed his excitement for his role in the Western flick. "It wasn't obviously something I was setting out to do. I just loved the story," Baldwin shared in a 2020 Hollywood Reporter interview. "I was just looking for something a little more cinematic with a little less talking."
The actor's charges may have been dropped but his legal troubles are far from over. He is still facing a lawsuit filed by Halyna Hutchins' parents and sister in February 2023. The suit cited negligence and intentional infliction of emotional distress from Baldwin as well as the movie's producers and crew members, per CNBC.