Khloe Kardashian Hits Back At Claims She's On A Fad Diet After Pregnancy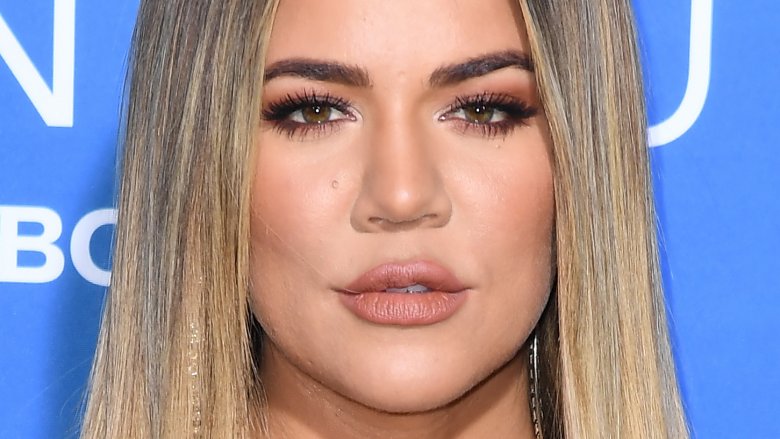 Getty Images
Khloé Kardashian is slamming recent reports about her postpartum weight loss.
On Monday evening, June 18, 2018, the Keeping Up With the Kardashians star took to Twitter to hit back at critics claiming she's on a fad diet following her pregnancy with daughter True.
"I truly dislike when people report I've lost a tremendous amount of weight in a short amount of time or when people claim I'm doing these ridiculous diets," she began a series of tweets. "It's really setting the wrong tone. I believe in making lifestyle changes when it comes to my food."
Kardashian continued, "Dieting is great but dieting doesn't typically create long lasting results. I also believe that working out is so incredibly healthy and should be done to each individual's own rhythm of life. There's no one size fits all [with] health and fitness."
"To you out there, don't give up!!" the Good American businesswoman concluded, sharing a message of encouragement with her followers. "Everyday is a new day to find your rhythm."
As Nicki Swift previously reported, Kardashian, 33, and boyfriend Tristan Thompson, 27, welcomed their first child together amid his cheating scandal in mid-April 2018. The couple, who began dating in October 2016, stayed together amid the reports and have yet to publicly comment on the matter. The family of three recently moved back home to Los Angeles from Cleveland, Ohio, where Thompson plays for the Cavaliers.
Kardashian, who was spotted out on a date night with Thompson on Monday night, revealed her new fitness plan just last week. In addition to maintaining a low-carb diet, the Revenge Body star has also kept to a pretty strict workout schedule. 
"Monday is cardio day, the one that Khloé did not love at the beginning (but she kind of appreciates it now). She calls it Black Monday, LOL," her trainer, Coach Joe Bouraima, wrote on her website. "Tuesday through Sunday we work full body with a little bit of cardio, like HIIT (High Intensity Interval Training)."
As Kardashian added, "It's been so great being back in the gym with my trainer. I'm so motivated to get my body back and I'm feeling stronger every day — and getting closer to my goal ... I definitely have a lot of work ahead, but I'm pumped!"