Khloe Kardashian Gives Birth To First Child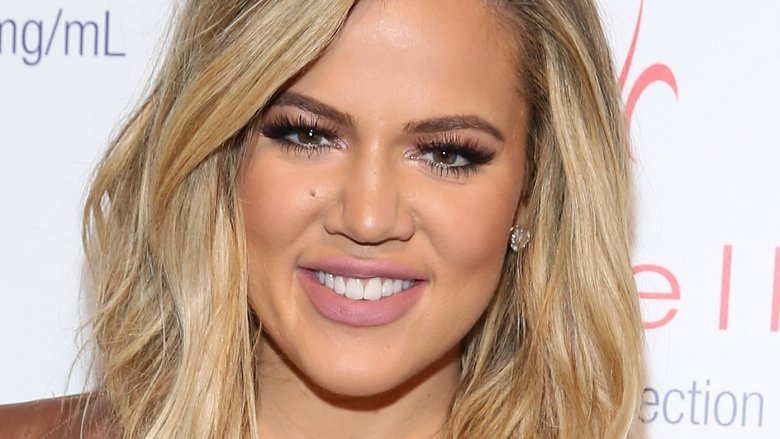 Getty Images
Khloé Kardashian just became a mom!
TMZ reports that the Keeping Up With the Kardashians star gave birth to her first child early on the morning of Thursday, April, 12, 2018. According to the gossip rag, Kardashian welcomed her baby — a daughter — at a hospital outside of Cleveland, Ohio, where the Good American businesswoman has been living.
Kardashian hasn't yet announced the name of her daughter.
As Nicki Swift previously reported, Kardashian confirmed that she was expecting a child with boyfriend and NBA star Tristan Thompson in late December, after months of speculation that she was pregnant. She later announced that she was going to have a baby girl during an episode of KUWTK that aired in early March.
Unfortunately, while news of Kardashian's baby girl is certainly exciting, it comes at an upsetting time for the reality star, as her boyfriend was recently captured on video allegedly cheating on her.
In the footage, taken on Saturday, April 7, 2018, Thompson can be seen getting close with a woman at a New York City nightclub, appearing to kiss her. Shortly after the video was released, more footage emerged, showing Thompson and that same woman entering a hotel in the city.
Footage from October 2017 of Thompson getting frisky with two other women at a hookah lounge in Washington, D.C. was also released.
Neither Kardashian nor Thompson have publicly commented on the reported cheating scandal.