Caitlyn Jenner Is Mourning A Tragic Loss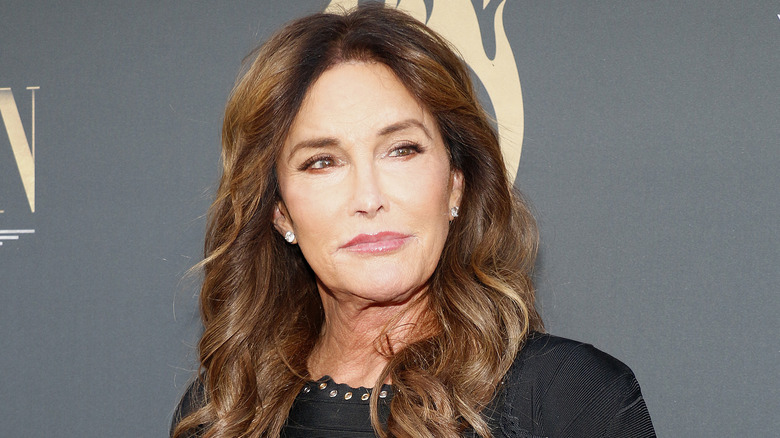 Tinseltown/Shutterstock
Following a wave of controversy in the news cycle, "Keeping Up With The Kardashians" alum Caitlyn Jenner is facing a devastating blow. Earlier in April, Jenner made headlines after calling out Nike for their partnership with transgender TikTok influencer Dylan Mulvaney, as well as the brand's treatment of Allyson Felix, who was an ambassador for the company until 2018. "As someone that grew up in awe of what Phil Knight did, it is a shame to see such an iconic American company go so woke!" Jenner tweeted. "We can be inclusive but not at the expense of the mass majority of people, and have some decency while being inclusive. This is an outrage."
Additionally, Jenner has been at the forefront of resistance against President Joe Biden's Title IX proposal, which seeks to reduce gender discrimination in sports by allowing transgender people to compete in the gender they identify as. "Joe Biden wants to destroy women — wants to destroy women's sports by using this radical gender ideology by saying it's just how you identify, it's not your DNA. It is just how you identify to play women's sports. It is wrong, it cannot go through," she publicly lashed out during an appearance on the "Tomi Lahren is Fearless" show.
Amid her opinionated streak, though, Jenner has to take a step back to mourn the death of a loved one.
Caitlyn Jenner is heartbroken over her mother's death
Caitlyn Jenner's mother, Esther Jenner, has died. She was 96. Caitlyn announced the tragic news in an Instagram post featuring a picture of herself with Esther. "I am heartbroken to announce my mom passed away yesterday morning, peacefully," she captioned. "Losing a mother is unique in the sense that she is the only person that loved me my entire life. I will miss her tremendously." Though she led a more private life than her daughter, Esther was a present figure in Caitlyn's life, appearing alongside her in her 2015 reality show "I Am Cait" and 2021's five-part docuseries, "Untold: Caitlyn Jenner."
Apart from appearing on her daughter's shows, Esther was also openly supportive of Caitlyn following her 2015 transition. While the older Jenner admitted it would take some getting used to, she maintained her decision to support her daughter. "Think about it. It's a difficult thing when it's habit. But I will accomplish this," she said in an interview with New York Daily News. "I love him dearly. It doesn't matter whether he dresses like a male or a female. Whatever he needs to make him happy that's all I care about." Esther also proved herself to always be on Caitlyn's side, going as far as bashing the Kardashians for excluding the Olympic medalist from their Hulu show. "I think that Kardashian show is the most senseless thing I have ever watched," she said to The U.S. Sun in 2022.