Dan Bongino Squashes Speculation Over His Fox News Departure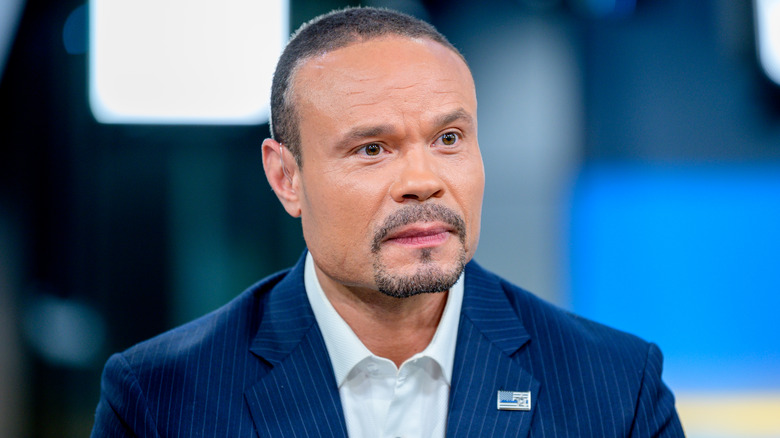 Roy Rochlin/Getty Images
Conservative commentator Dan Bongino has set the record straight regarding his surprising departure from Fox News. Over the last 10 years, the former police officer has been featured on the right-leaning network, discussing his controversial opinions on topics like COVID-19 and Donald Trump's political exploits. From calling masks "face diapers" to claiming the 2020 election was "stolen," the radio host's career with Fox News has been fueled by controversy. After starring on the network as a guest commentator, Bongino was given his own weekend talk show titled "Unfiltered with Dan Bongino" in June 2021. 
While the show thrust Bongino further into the conservative spotlight, Fox News surprised viewers when they announced he would no longer be part of the network. "We thank Dan for his contributions and wish him success in his future endeavours," they said in a statement to The Hill on April 20. Shortly after the announcement made headlines, many of his fans speculated that the sudden split was not amicable. However, on a recent episode of his podcast, Bongino gave the rundown on his departure and revealed that "it's not some big conspiracy theory."
Dan Bongino says there was no 'WWE brawl' behind his Fox News departure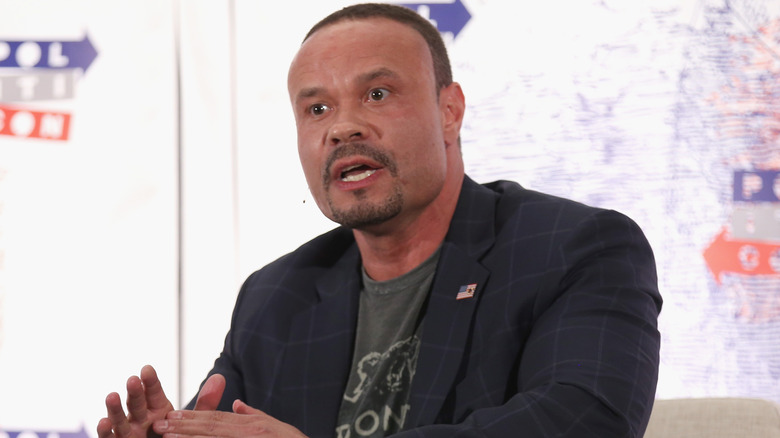 Phillip Faraone/Getty Images
After making headlines for his abrupt departure from Fox News, conservative commentator Dan Bongino wasted no time shutting down rumors of a messy falling out. During an episode of his podcast, "The Don Bongino Show," the former police officer revealed that his exit was "tough." "You know, I've been there doing hits and working there for 10 years ... so the show ending was tough," he explained. The Republican author went on to assure his listeners that there was no "big conspiracy theory" behind his departure. "I promise you. There's no acrimony. This wasn't some WWE brawl that happened. We just couldn't come to terms on an extension," he said.
The former "Unfiltered with Dan Bongino" host also added that he "really enjoyed" himself at Fox News before stating that they were "good to him for 10 years." Bongino's Fox News exit comes a few months after he announced that his aforementioned Cumulus Radio podcast would end once his contract expires. "Today, I announced publically on the air that when my contract was up, I would not be returning," he said in December 2022 (via Inside Radio). "I've got a year and a half left. I'm going to enjoy and savor every minute of it." Before his announcement, Bongino had made headlines for questioning the media company over its COVID-19 safety mandates.