Vanessa Lachey's Love Is Blind Reunion Behavior Follows Her Pattern Of Stirring The Pot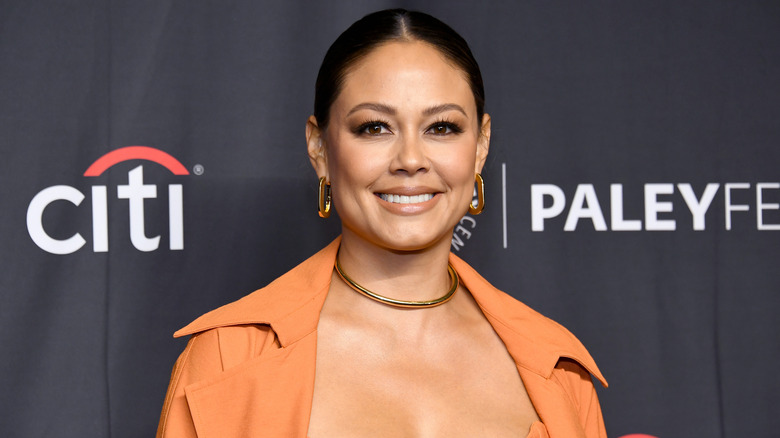 Jon Kopaloff/Getty Images
Vanessa Lachey isn't exactly the most controversial celebrity out there, but she sure knows how to stir up drama with the projects she's involved in, most notably "Love Is Blind."
The MTV alum found herself in conflict with a "Love Is Blind" Season 4 contestant following the hotly anticipated finale. At the time, cast member Paul Peden accused her of being biased. He told Entertainment Tonight that Lachey had been unfair in her treatment of him, particularly when she questioned him about his decision not to marry Micah Lussier. "I was like, 'F*** man.' They kept drilling, drilling it down on me," he shared. "I think I said my piece. I think Vanessa might have had a little bit of personal bias in that scenario or at least I kind of detected that. I don't know. But that's just my assumption based on how she continued to drill into it after I gave my full rationale for why I felt the way that I did."
Days later, Lachey attempted to turn the situation around by offering Peden an apology. The show apparently sent him an apology gift, while the co-host went out of her way to explain her side. "They did send me flowers but that was separate from the apology," he told People. "[Vanessa] sent me a message acknowledging that she 'may have been misled about how you wanted to defend yourself.' I think it was supposed to be a sort of apology for the clear bias." But while Lachey managed to diffuse her beef with Peden, it's pretty clear from her past behavior that she thrives by creating drama.
Vanessa Lachey was blasted for her comments on body diversity and child-rearing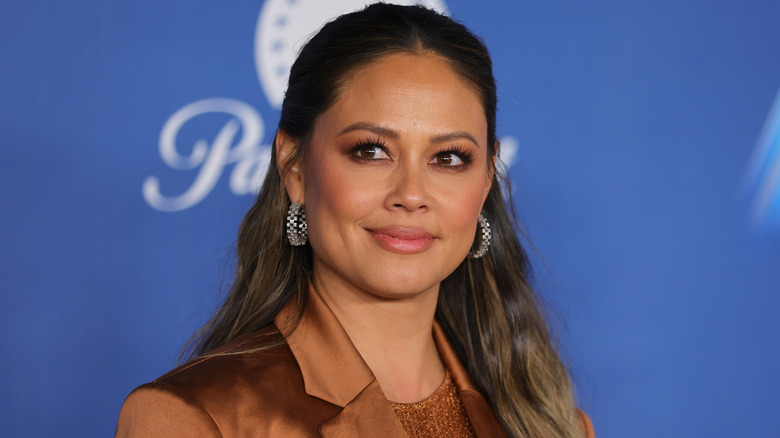 Michael Loccisano/Getty Images
The very premise of "Love Is Blind" highlights the fact that looks don't have to matter when it comes to finding your true match, but the show has been repeatedly criticized for mostly putting the spotlight on conventionally attractive and physically fit people. And while there were plus-sized contestants, too, they were barely given airtime. When asked why this was the case, Vanessa Lachey's response fell short and even stirred more controversy among fans. She told Insider that, for these contestants, "they've been so insecure about being themselves because of this crazy swipe generation that we are in and this catfishing world that we're in, that they're so afraid to be themselves." She also blamed them for their inability to "find themselves" in the two weeks they were given to "meet" people. Say it ain't so!
In Season 4, Lachey was once again under fire for her unnecessary comment about hoping for a baby from the contestants. "Auntie Vanessa is still hoping for that 'Love Is Blind' baby," she said nonchalantly at the reunion. To make things worse, she asked the three couples who got married when they were going to have children without questioning if they were even planning to. "I need to know, who's going to give me our first 'Love Is Blind' baby? I don't want to ask if you're trying because that's TMI. Obviously, you all are intimate... What are you all thinking on the baby timeline?" Lachey questioned. Seemingly tired of her badgering, a couple finally put her in her place, with Brett Brown saying, "Jesus, y'all really put the baby pressure on, my god."
Vanessa Lachey feuded with Maks Chmerkovskiy on Dancing With the Stars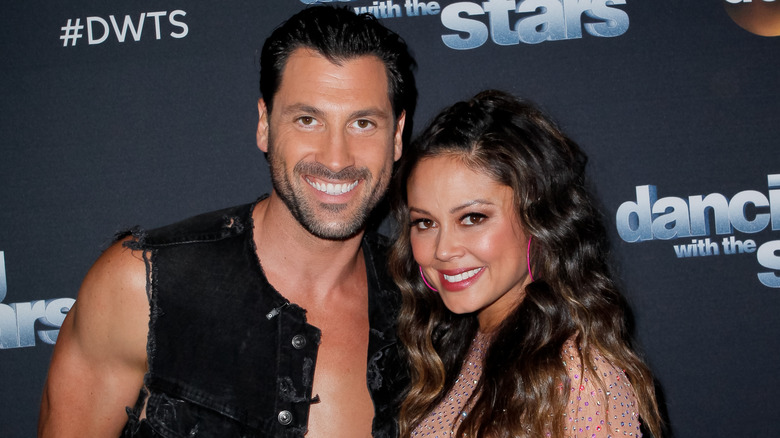 Tibrina Hobson/Getty Images
It's apparently not just contestants on the programs she hosts with who Vanessa Lachey has had misunderstandings. When she competed on "Dancing With the Stars," the former beauty queen reportedly got into a fight with her partner, Maks Chmerkovskiy, causing him to skip a performance. "There's a big chemistry issue," an insider familiar with the situation shared with People. "They both have big personalities and that's not always the best recipe for a good partnership."
What's more, another source dished that their beef originated from Lachey's supposed "diva" attitude. They told Radar Online that Chmerkovskiy had become fed up with her behavior, causing friction during rehearsals. "Vanessa's ego is just through the roof. She acts like she is this huge celebrity, and is really just a big diva!" they divulged. "They are bickering nonstop backstage, and it is starting to annoy everyone who is working with them."
Lachey, for her part, denied being at fault, noting that she had nothing but respect for her pro-dancer partner. She claimed that she's mostly quiet behind the scenes and let Chmerkovskiy take charge. "I just know that when I'm on set he's my coach and I'm the student, so I listen a lot more and I don't speak up as much because this is a field I don't know," she explained to Us Weekly. "He's trained me and taught me so many amazing wonderful new things just like any trainer would or teacher would." The duo ended up finishing in seventh place that season.