Beckett Rex: Who Is Malcolm McDowell's Son Who Left American Idol?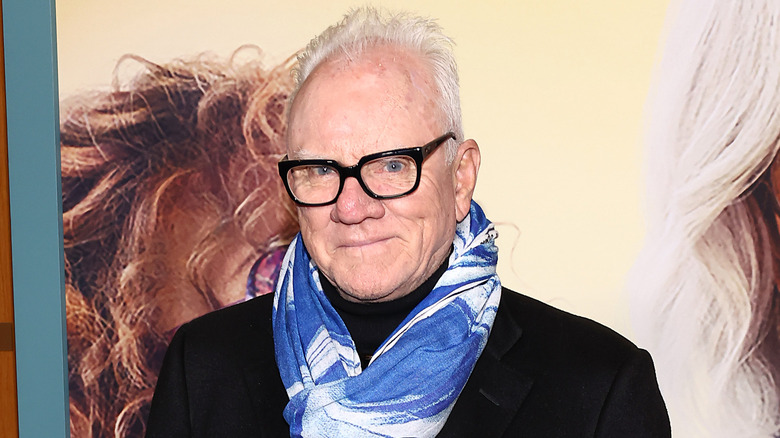 Tommaso Boddi/Getty Images
Season 21 of "American Idol" is bursting with young, undiscovered talent. In the most recent episodes, contestants performed for a live crowd in Aulani, Hawaii. From Olivia Soli's powerful rendition of Mariah Carey's "Emotions" to Iam Tongi's soulful take on Spawnbreezie's "Don't Let Go," the Top 26 wowed judges, audiences, and viewers. But there was one contestant who didn't sing his heart out on the "Idol" stage — despite getting the golden ticket.
On the April 17 episode of "American Idol," Ryan Seacrest revealed that one member of the Top 26 dropped out, per Us Weekly. The host said, "Now recently, one of the top 26 decided to bow out of the competition so we turned to the judges' first alternate and gave her the life-changing news." Katy Perry, Luke Bryan, and Lionel Richie gave Paige Anne a second chance to follow her "Idol" dreams.
While Seacrest didn't name who left, contestant Beckett Rex shared a statement the following day. On his Instagram Story, Rex wrote, "I'm not going to say why I didn't decide to continue in the competition but what I will say is that it was my choice. I am forever grateful to my American Idol family and I will always look back at the experience with the utmost gratitude and fondness." Since fans of the reality competition will no longer have the opportunity to follow Rex's "Idol" journey, we're here to fill you in on his personal life and professional endeavors.
Inside Beckett Rex's famous family
Beckett Rex comes from a famous family. His father is British actor Malcolm McDowell, who scored a Golden Globe nomination for his riveting performance in "A Clockwork Orange." Malcolm is the proud dad of five kids, per Us Weekly. In an interview with Closer, he gave some insight into his parenting style. Malcolm said, "I'm fairly strict but really quite a pushover. I once said 1 to my 14-year-old son, Beckett, 'Between me and Mom, who are you most afraid of?' He went 'Mom,' which made me roll with laughter!" Rex's mom is Kelley Kuhr, a visual artist. And his half-brother is Charlie McDowell, a filmmaker who's married to Lily Collins! There is clearly no shortage of creative genes in this family.
As far as his personal life, Rex seems to be head-over-heels in love with his girlfriend, Launa Fiorello Taylor. According to Us Weekly, the couple has been together since September 2021. Rex's Instagram features lots of adorable posts dedicated to Taylor. In a March 2023 post, he wrote, "Happiest of birthdays to this lovely person you make me the happiest boy alive and I love you with all my heart."
Beckett Rex has been busy making music
So, what has Beckett Rex's musical journey been like up to this point? Well, Rex has been singing since he was a little kid, per his website. The California native, who has also been playing guitar since he was 14, has a plethora of performance experience under his belt. The singer-songwriter has also collaborated with some big names. In September 2020, Rex teamed up with Simple Plan's lead vocalist, Pierre Bouvier, to record "Weirdo," an 8-track EP. Rex's music videos can be found on his YouTube channel. His single "Wildfire" is a catchy song that shows off the artist's distinctive sound.
As it turns out, Rex doesn't just write songs for himself. In April, he shared some exciting news. On Instagram, he wrote, "@jackryansullivan and I are scoring and writing the soundtrack for our first major motion picture, last train to fortune! I couldn't be prouder to be involved in this amazing project and I can't wait for y'all to hear what Jack and I are doing cause it's gonna blow your minds!!!" Jack Ryan Sullivan is an accomplished singer, songwriter, musician, and composer. It sounds like Rex has a promising career ahead of him regardless of his "Idol" aspirations!