The Mysterious Illness Dick Van Dyke Once Lived With (& How He Solved It)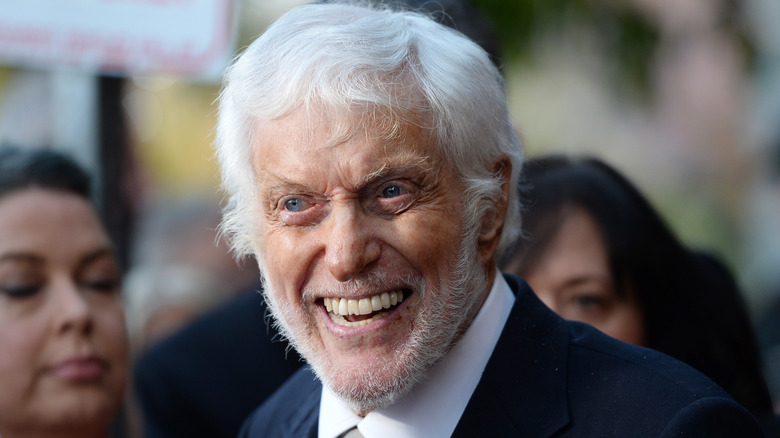 Amanda Edwards/Getty Images
Despite living with a mysterious illness in his later years, Dick Van Dyke boasts a life that can simply be described as supercalifragilisticexpialidocious. The star, born on December 13, 1925, initially wanted to become a priest. However, he discovered that he had a passion for performing. As a quadruple threat — encompassing his work as an old-school physical comedian, dancer, singer, and actor — Van Dyke soon became a household name. Not only was he the face of "The Dick Van Dyke Show" and "Diagnosis Murder, but" the Emmy Award winner also appeared in iconic films such as "Mary Poppins" and "Night at the Museum." Van Dyke may also be one of the first people to have done the moonwalk (the same one that Michael Jackson would perfect decades later) on television.
The nonagenarian, one of Hollywood's oldest stars, proved he still has a pep in his step when he appeared in the 2018 flick "Mary Poppins Returns." The spry gentleman showed off his impressive dance moves, as seen in this Walt Disney Studios clip. He told People, "I got to jump up on a desk and do a dance number. It surprised everybody, but nobody was as surprised as I was. We did several takes of it, and I was just amazed. And I enjoyed it, of course." While his youthful tapping moves boasted a certain joie de vivre in his 90s, his health took a downward turn at the age of 87.   
Dick Van Dyke tweets about an ongoing headache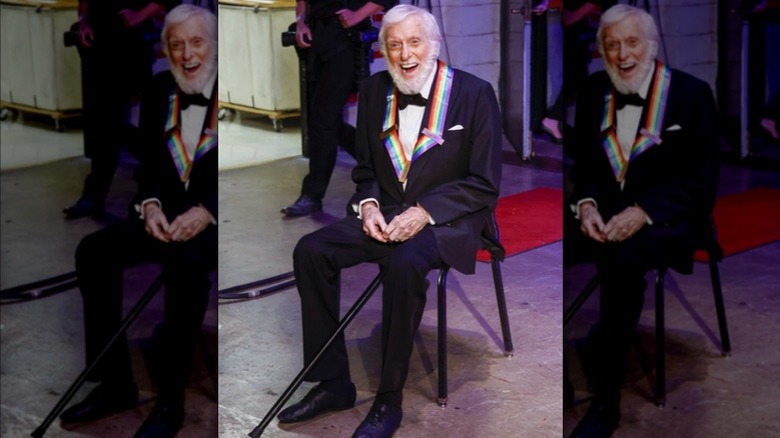 Paul Morigi/Getty
The "Chitty Chitty Bang Bang" star Dick Van Dyke has been open to trying out new things. The A-lister has adapted to the times and often updates his fans on his social media accounts. Therefore, it should come as no surprise that the actor turned to his fellow tweeps during a particularly trying time. On April 17, 2013, the funnyman posted on Twitter, "My head bangs every time I lay down. I've had every test come back that I'm perfectly healthy. Anybody got any ideas?" He detailed the treatments he had received, tweeting, "It has been going on for 7 years. I've had every test you can think of (CAT Scan, MRI, Spinal tap etc) Any advice?" Of course, there was an outpouring of support for Van Dyke for what he confirmed as a "heartbeat/pulse throbbing" in his head.
Van Dyke's head malady was also starting to affect his day-to-day life. He could not attend some events due to his health condition.  A day after Van Dyke revealed his health struggles on social media, USA Today reported, "Until there is a specific diagnosis and treatment plan he is advised against travel by flight and is resting at home in Malibu." Not even Caractacus Potts' magical flying car could salvage Van Dyke's pressing health issues.
Dick Van Dyke shares the cause of head pain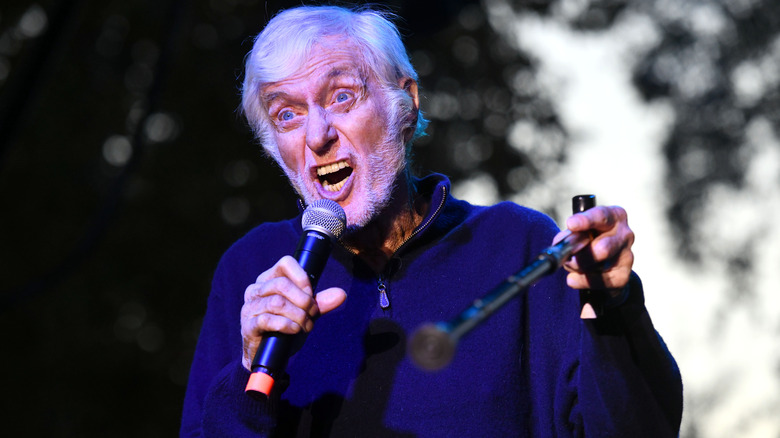 Scott Dudelson/Getty Images
A spoonful of sugar was seemingly not enough to conquer Dick Van Dyke's headaches. The actor provided feedback to his fans in May 2013 about his mysterious health condition. He tweeted, "It seems that my titanium dental implants are the cause of my head pounding." In the post, he also wanted to know if anyone else had experienced the same thing. Followers reassured him that he wasn't alone –and regaled him with anecdotes remarkably similar to his own. It seems as if that was a hefty price to pay for a million-dollar smile! 
Yet, Van Dyke continues to bring feel-good vibes to audiences around the globe. The musician appeared on "The Masked Singer" in February and blew the judges away. When asked why he sang "When You're Smiling," Van Dyke shared with People that his wife helped him choose the song. He explained, "So we picked out one which typifies me. She's the one that came up with it and I liked the song, too." And yes, the world somehow does smile with Dick Van Dyke.