Dick Van Dyke Proves He Still Has The Moves At Nearly 100 Years Old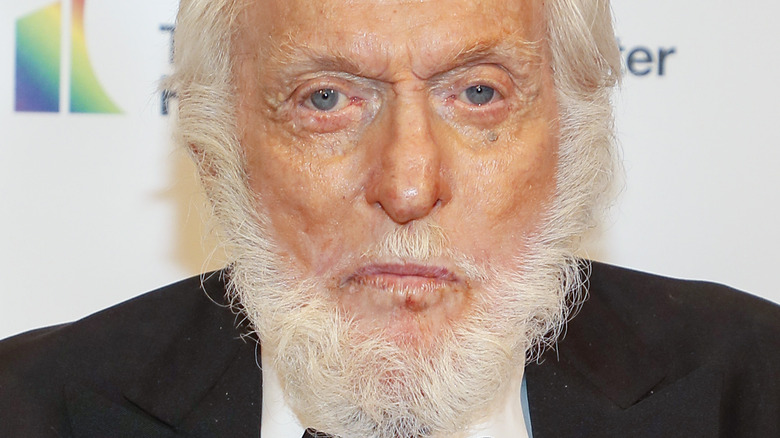 Paul Morigi/Getty Images
If you haven't seen the original "Mary Poppins" or "Chitty Chitty Bang Bang," you might not know a lot about Dick Van Dyke. If there's one thing you should know, though, it's that Van Dyke is a huge music and dance lover. Most of his movies showcase his massive skills via music and dance numbers, as was popular in the 1950s and '60s. For Van Dyke, it became a way of life, essentially an extension of who he is, even in his old age. "It's my favorite thing to do," the actor told Parade of his barbershop quartet, Vantasix, in 2013. "It's kind of my retirement amusement. I don't play golf. I have more fun singing and dancing." 
Van Dyke's second wife, Arlene Van Dyke, née Silver, is also a big fan of both music and dance. Arlene, who is 50 to Dick's 96, is a makeup artist who met her famous husband when she was working at the 13th annual Screen Actor's Guild Awards in 2007. Dick was there to present acting legend, Julie Andrews, with a lifetime achievement award. "I married somebody half my age and everybody thought I was crazy, but she is just an absolute angel," he told HuffPost in 2012. "She sings and dances so there's a lot of that going around the house." Now, 10 years, later, they're still singing and dancing together. 
Dick and Arlene Van Dyke show off their moves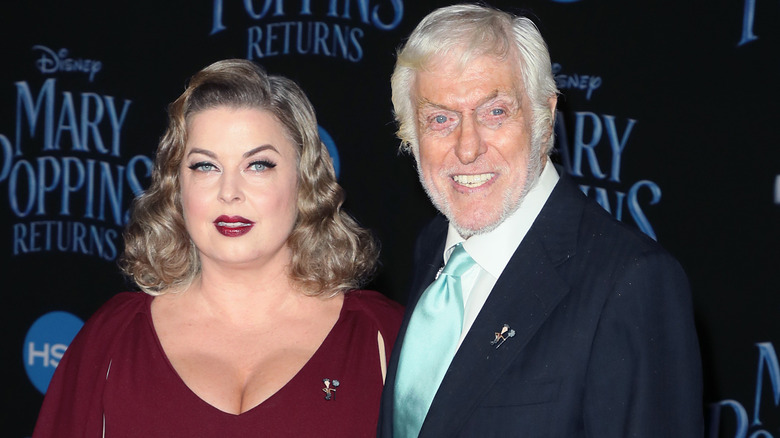 David Livingston/Getty Images
In honor of Valentine's Day, Dick Van Dyke's wife, Arlene, produced and directed a new music video starring her beloved husband and his barbershop group, Vantasix. The couple sang and danced to the song, "Everyone Loves a Lover," which was made famous by Doris Day in 1958, according to the Daily Mail. Dick, in his usual manner, was all play as he and Arlene frolicked around the room, which was part of Fallen Fruit's Super Show art Installation in Los Angeles. While showing off his obvious abilities, he also feigned shock at statues on display, pretending to cover them up with wraps. He even paid homage to The Dick Van Dyke Show at the end of the video, doing a quick two-step around the ottoman.  
The married duo has made a go of performing together, while Dick has been with the Vantastix since 2000, with no obvious plans to leave the group anytime soon. Being a naturally funny man, he can also take a joke and doesn't mind laughing at himself, as we saw in his latest video. The Mirror reports that Dick, who is an Oscar away from the elite EGOT status, never takes himself too seriously. "I just turned 95, so I'm happy to be anywhere," he quipped. "If I'd known I'd live this long, I would have taken better care of myself."