Chloe Dykstra Breaks Silence On Chris Hardwick Abuse Claims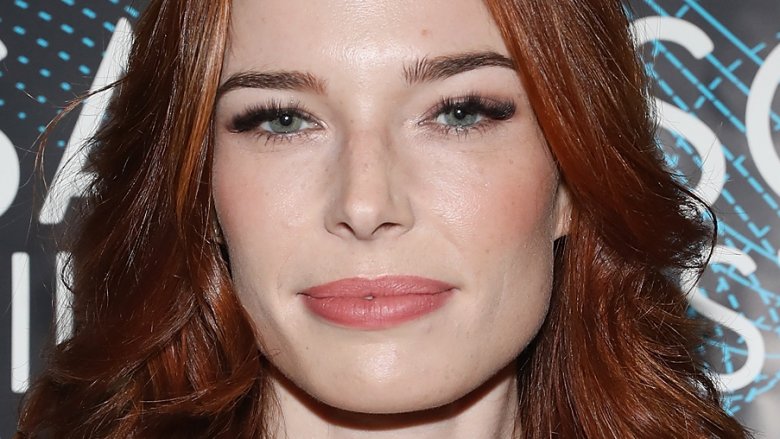 Getty Images
Chloe Dykstra is speaking out.
On Wednesday, June 20, 2018, the actress took to Twitter with a lengthy statement to thank her supporters nearly a week after she first claimed she'd been emotionally and sexually abused by an unnamed former boyfriend, who is believed to be Chris Hardwick.
"The outpouring of support and love I've received over the past few days has been incredible and unexpected," she wrote in part. "The people who have come forward with both stories validating mine, and stories of their own personal experience, have helped me immensely with my own healing process. After years of therapy and rebuilding, your support has done so much for me than all of it combined." 
As Nicki Swift previously reported, Dykstra, 29, accused an ex of exhibiting "controlling behavior" and sexually assaulting her "regularly" throughout their three-year relationship in an essay published last Thursday, June 14. She also claimed he'd gotten her blacklisted in the entertainment industry following their breakup. 
While she didn't mention Hardwick, 46, by name, a number of details included in her essay seemed to point to him and their relationship. The two dated between 2011 and 2014. As she described the man in question, he was almost 20 years her senior and had grown from "a mildly successful podcaster to a powerhouse CEO of his own company" during their relationship timeline.
The Nerdist founder has since denied the allegations. He's also released text message exchanges between himself and Dykstra in an effort to seemingly discredit her claims. Amid the fallout of the scandal, Nerdist removed all references to Hardwick from its website, his upcoming Comic-Con and festival appearances were canceled, and AMC decided to pull his talk show from airing.
"Despite recent events, I hope that everyone personally affected by my story can find their own closure, through the support of loved ones and friends, the way I have," Dykstra continued in her new statement, adding, "I'm ready to move [forward] in my life, finally, instead of looking back with fear and sadness."
At the time of this writing, Hardwick has yet to publicly respond to Dykstra's recent post. Amid the #MeToo movement, he is just one of many powerful men in Hollywood — most recently including Morgan Freeman — to be accused of sexual misconduct after the now-infamous Harvey Weinstein scandal first broke last October.