Andy Cohen Teases Unprecedented Spat With Teresa Giudice On RHONJ Season 13 Reunion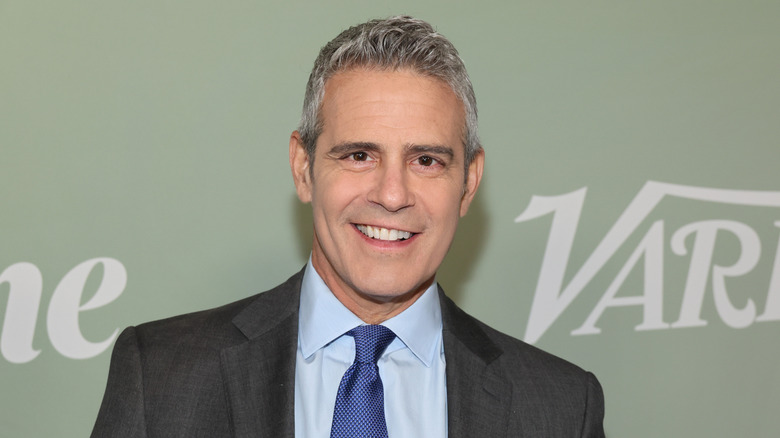 Dia Dipasupil/Getty Images
Being swept up in drama is never fun, and it seems that it's no different for Andy Cohen. Interacting with Bravo's reality television stars gives the talk show host an inside look at what the drama is really like, especially at reunions. For example, during the "Real Housewives of New Jersey" reunion in 2018, Cohen announced that Kim DePaola was joining the couch, and he had to beg Teresa Giudice to stay. DePaola, in case you missed it, was the one who hinted Giudice was cheating on her ex-husband, Joe, as he was serving time in prison.
And it looks like at the Season 13 "RHONJ" reunion, the tension and drama were at an all-time high. "[Giudice was] completely unhinged and out of control," a source told Page Six about the reunion taping, adding that there was a lot of cursing and yelling coming from the original cast member. It was also said that Cohen looked "frustrated" as he tried to calm her down.
However, another insider reported that Giudice only acted out because of the rehashing of her feud with her brother, Joe Gorga, and his wife Melissa. "This was the first time Teresa, Melissa, and Joe were gonna see each other in person," the source said, adding that the table-flipping reality television star was coming from a place of "hurt." But it seems that the drama got Cohen heated as well.
Andy Cohen almost walked away from the RHONJ Season 13 reunion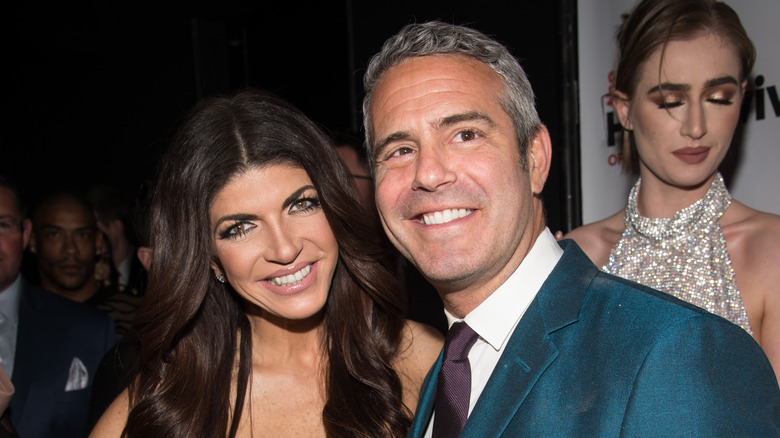 Dave Kotinsky/Getty Images
On his "Andy Cohen Live" radio show, Andy Cohen gave his listeners a behind-the-scenes look at the anticipated "Real Housewives of New Jersey" Season 13 reunion, starting out by saying that it was a very long taping process and a lot of new drama unfolded. "The level of — I won't even say vitriol, I will say hate — Teresa and Melissa [have]," he said. "I mean, the gloves are off. I've never seen anything like it. And the way the two of them were going back and forth."
Cohen added that he got annoyed because both of them wanted to have the last word in the "petty fight," and he admitted that he almost left. He then explained that he didn't process the drama until later, and it took a while to unwind from it all. "There was a moment where I turned to Teresa [Giudice] ... I didn't yell at her, but I think I lost my s*** with her in a way that I haven't maybe ever," he said, adding that he later apologized to the "RHONJ" star.
The talk show host and Giudice previously butted heads during a Bravocon 2022 Q&A panel. A fan asked if the OG housewife took Cohen's advice on signing a prenup with husband Luis Ruelas, to which she said she didn't. Cohen had very few words to say about her answer, but reportedly looked shocked.