Sydney Sweeney And Glen Powell's Relationship Rumors Explained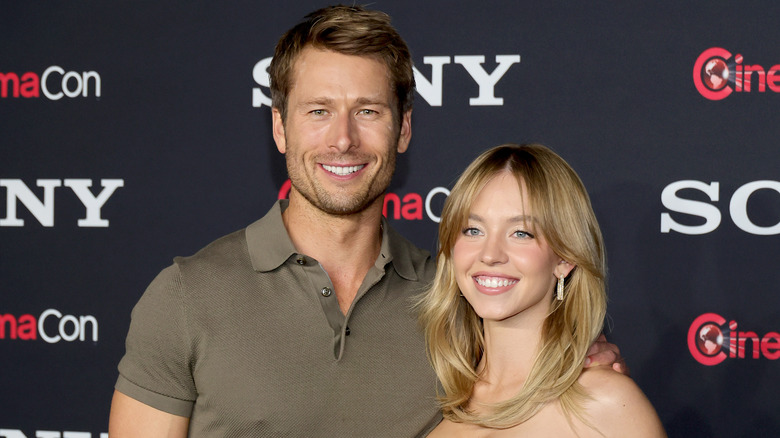 Ethan Miller/Getty Images
Fans of Glen Powell have picked up on the fact that he seemingly has great chemistry with everyone he works with. For example, his close friendship with "Set It Up" co-star Zoey Deutch got people wondering if they had a bit of a showmance. "There's not a whole lot of acting going on with Zoey and I. There is just natural likeability." Powell told Decider in June 2018. The actor praised his co-star's ability to make filming scenes with her easy. "The banter you see on-screen is pretty much the banter that happens off-screen," he added.
So when Powell was cast in another rom-com, where he plays opposite "Euphoria" actor Sydney Sweeney, naturally, fans were excited to see what kind of fun and excitement the two would bring. It was also reported that the movie would be R-rated, meaning that there's a little bit of spice in it.
"Just know the movie is going to be so much fun," Sweeney told Entertainment Tonight, as she was careful not to spoil any secretive plot lines, adding, "It is so funny. And it gives love, it gives humor, it gives sex. It gives all the great things that make a movie." But it seems that as Sweeney and Powell have been having fun filming their movie, it has also been spreading romance rumors.
Glen Powell and Sydney Sweeney are just friends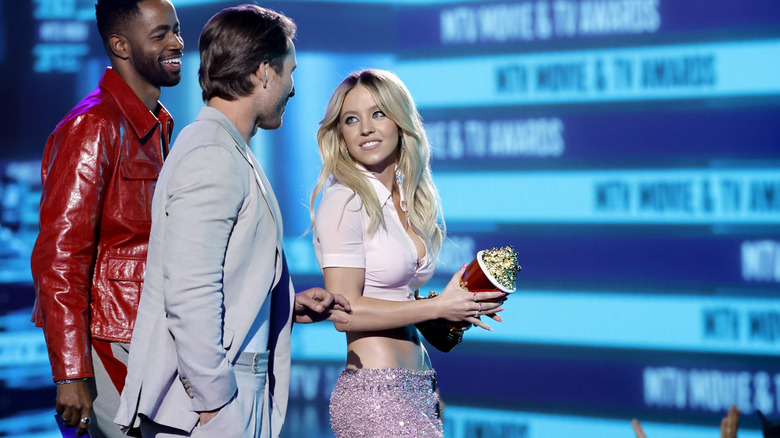 Kevin Winter/Getty Images
Affair rumors sparked between Glen Powell and Sydney Sweeney after photos and videos of them having fun on set were posted to social media. Fans noticed the flirty vibes and the chemistry between the two, which has gotten a lot of people talking. A video was posted where they are both on the couch, and they are both laughing as Powell gracefully dips Sweeney. It wasn't clear if they were filming for a scene in the movie or if they were just goofing off on set during a break. Another fan posted pictures of the two cozying up to each other in the water in between takes.
Fans have also been speculating that Powell's relationship with Gigi Paris was over, and if not, was heading toward a downfall. It was then reported that Paris had unfollowed the "Euphoria" star on Instagram, causing more of a frenzy than ever.
But it seems that the co-stars are just good friends. Sweeney is engaged to Chicago business owner Jonathan Davino. "Sydney is still living with Jonathan and all is well between them," a source told TMZ. The source say clear: "They are still engaged. Glen and Sydney are not dating." The insider then added that the flirting the fans have been seeing is all in the spirit of the rom-com they are filming and promoting.
Sydney Sweeney is happily engaged to Jonathan Davino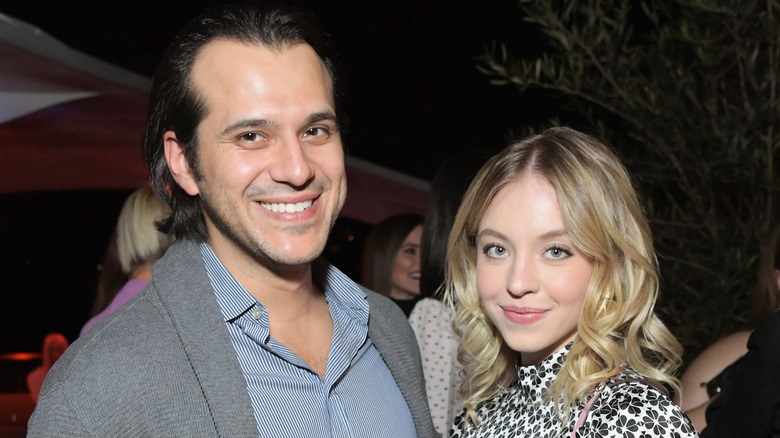 Charley Gallay/Getty Images
In March 2022, it was reported that Sydney Sweeney was engaged to Jonathan Davino. Fans saw a picture where she was wearing a diamond ring on her left hand in late February 2022, which got people talking.
"Sydney is still on Cloud Nine over her recent engagement to Jonathan," a source told E! News at the time. "It was a very intimate proposal, and she had no idea it was coming. They are really private about their relationship but are a great couple together." The insider added that they're planning to have a long engagement as the actor is working on a plethora of projects. "[Sweeney's] focused on her career right now and is extremely excited she is joining Marvel," the source said. "She's really focused on work and Jonathan has been very supportive over the years."
In February 2022, the "Euphoria" star mentioned that she prefers dating someone who is out of the spotlight, as it's easier to keep things private that way. "I don't date actors, or musicians, or anyone in entertainment because I can just be normal Syd that way, and it's easiest," she told Cosmopolitan. "I have a great support system. I have people who will battle for me, and allow me to be on the pedestal and shine without making me feel like, 'Oh no, I'm shining too bright and I need to step back.'"