Real Housewives Star Joe Giudice Denies Deportation Reports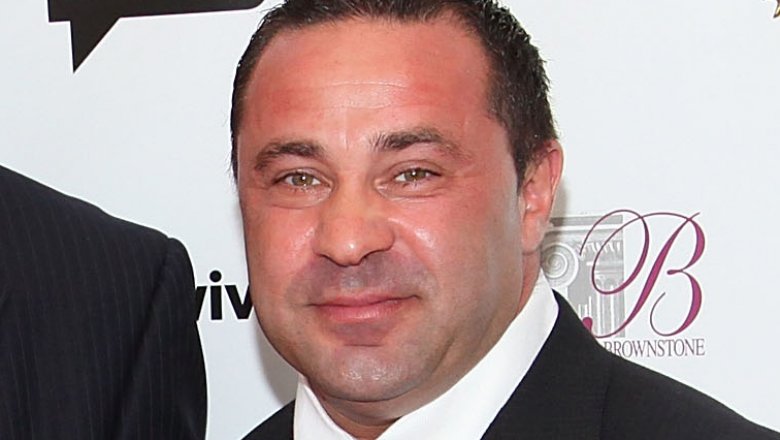 Getty Images
Joe Giudice is speaking out.
On Thursday, June 21, 2018, the Real Housewives of New Jersey star's attorney released a statement to People denying recent reports that the Italian native was being deported amid his current prison sentence.
"I can state with absolute certainty that no decision has been made regarding the immigration status of Joe Giudice," attorney James J. Leonard stated on behalf of his client. "The same immigration detainer that was lodged against him in March of 2016 remains in place today, but I want to be absolutely clear about this, no judicial authority has made any decision regarding what will happen with that detainer."
As Nicki Swift previously reported, Joe and his wife, Teresa, both 46, were sentenced to 41 and 15 months in prison, respectively, on charges of mail, wire, and bankruptcy fraud in 2014. Teresa was released early after serving 11 months of her sentence in December 2015. Meanwhile Joe is currently serving his sentence in a federal prison in Allenwood, Penn. He is scheduled to be released in March 2019.
Reports first surfaced early Thursday that Joe, who moved from Italy to the United States during his childhood, risked deportation while in custody. A spokesperson for Immigration and Customs Enforcement had reportedly told Radar Online that he was "in deportation proceedings" after ICE "lodged a detainer" against him.
However, as his attorney's recent statement noted, "Mr. Giudice has immigration counsel who are and have been working aggressively on his behalf so that he can return home to his wife and four young daughters and we remain optimistic that that is how this will end."
Since Joe never became an American citizen after obtaining his permanent residency, the possibility of him being deported following his time in prison has been talked about by Real Housewives fans. During an interview with Access Hollywood in July 2016, Teresa stormed out after the topic was brought up, saying, "I don't think that's something you should be asking."
When the issue came up again during the RHONJ season 8 reunion in January 2018, she shared her thoughts. "I mean, Italy's a beautiful place to live," Teresa said (via People). Adding that she "wouldn't mind" moving abroad if necessary, she continued, "Whatever God has planned for me, that's what's going to happen. I will embrace it the best I can."