Amber Heard's Claims About Her Aquaman 2 Role May Be True After All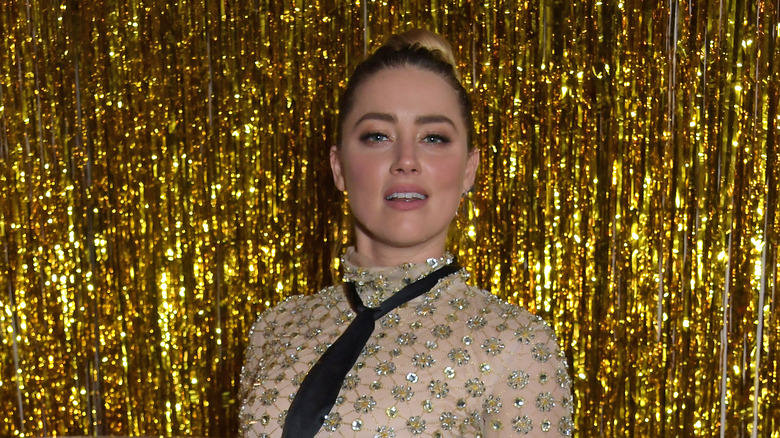 David M. Benett/Getty Images
Amber Heard's future in the "Aquaman" franchise was once in jeopardy. In case you missed it, the actor faced a defamation lawsuit against her ex-husband Johnny Depp. And as the trial was happening, rumors spread that she would be cut in the later-to-be-released "Aquaman 2." A little after the case's verdict came out, someone posted a screenshot of a message to Twitter that read: "There was a meeting and all of Amber's scenes will be deleted from Aquaman 2."
And In a since-deleted post from Just Jared, it was reported that the rumor of the actor being cut from the DC movie was true. Furthermore, it was reported that Heard would be replaced by Nicole Kidman. The "Magic Mike XXL" actor's spokesperson denied the claims.
Even during the trial, Heard denied any rumors that she was completely cut from the movie. "I fought really hard to stay in the movie," she said in court. "They didn't want to include me in the film." She did, however, admit that her screen time was cut down a significant amount. "I was given a script and then given new versions of the script that had taken away scenes that had action in it ..." she continued. "They basically took a bunch out of my role. They just removed a bunch out." And it seems that the actor was right all along, and she will be in the new "Aquaman" movie.
Amber Heard will make at least one appearance in Aquaman 2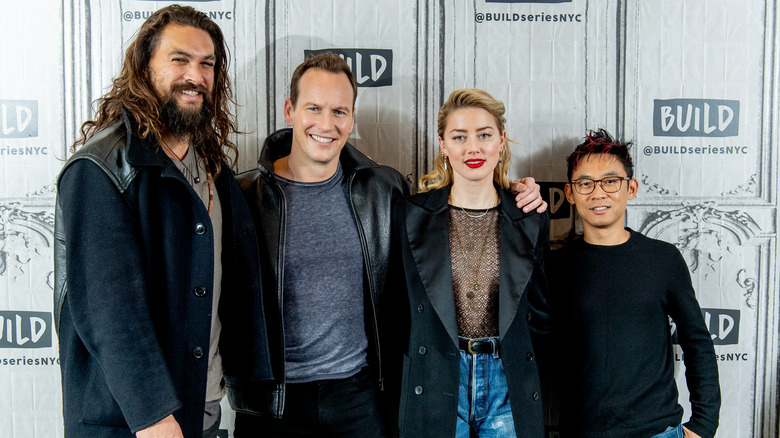 Roy Rochlin/Getty Images
CinemaCon was full of surprises, as the first trailer for "Aquaman and the Lost Kingdom" was dropped. Another bombshell that was dropped? Amber Heard being in the preview, confirming that the rumors of her being cut from the movie were just rumors. According to Insider, the actor's character, Mera, was shown in two shots and she didn't speak in either of them, indicating that her character may have less significance in the second film of the franchise.
In response to the verdict of Johnny Depp and Heard's defamation trial, a Change.org petition was made by someone to remove all of the "Zombieland" actor's scenes from the second "Aquaman" movie. "Action must be taken to prevent a known abuser from being celebrated within the entertainment industry," petition's description says. "Do the right thing. Remove Amber Heard from Aquaman 2." Over 4.5 million people have signed the petition.
But the movie's producer shut down the thought that fans could control Heard's future in the franchise. "We felt that if it's James Wan, and Jason Momoa, it should be Amber Heard," he told Variety. "That's really what it was. You have to do what's right for the film, and that's really where we landed on it."