Amber Heard's Role In Aquaman May Have Been Changed For A Different Reason Than We Thought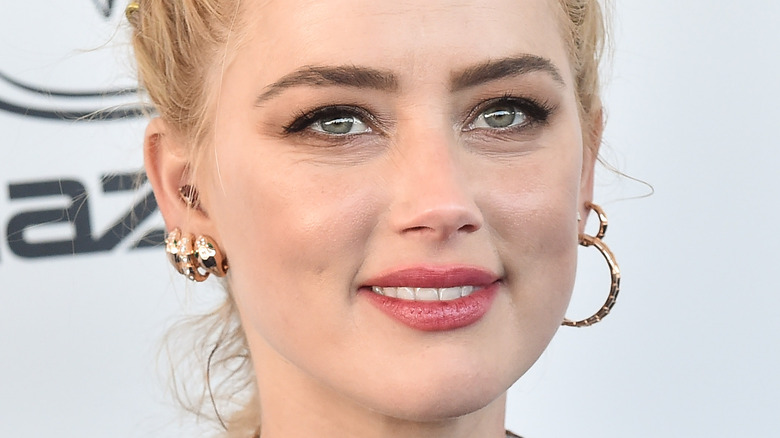 DFree/Shutterstock
Gayle King's take on the Amber Heard-Johnny Depp trial was spot on. The talk show queen told Entertainment Tonight, "I don't know how anybody wins in that case. I really don't." If you've been under a rock, Depp is suing Heard for $50 million, alleging that her 2018 Washington Post op-ed about surviving abuse damaged his reputation and ended his career. The ongoing civil trial has taken all the ugly details about Depp and Heard's marriage to a new level, as Heard claims to have experienced several violent assaults at the hands of the actor.
Heard testified that she was let go from her "Aquaman" sequel contract because of the bad publicity surrounding her legal battles with Depp, per Newsweek. On May 16, the 36-year-old said she had to fight to keep her role as Mera in "Aquaman and the Lost Kingdom." According to Newsweek, Heard told the court, "I fought to stay in it, and they kept me in it. I just don't know how much I'm in, actually, of the final cut." Heard added, "They didn't want to include me in the film."
According to The New York Post, Heard's agent Jessica Kovacevic testified Heard should have been a major star after 2018's "Aquaman," which grossed over $1 billion. But Kovacevic's testimony on May 19 offered a different reason why the studio had second thoughts about Heard's "Aquaman 2" role.
Amber Heard's Mera didn't sizzle with Aquaman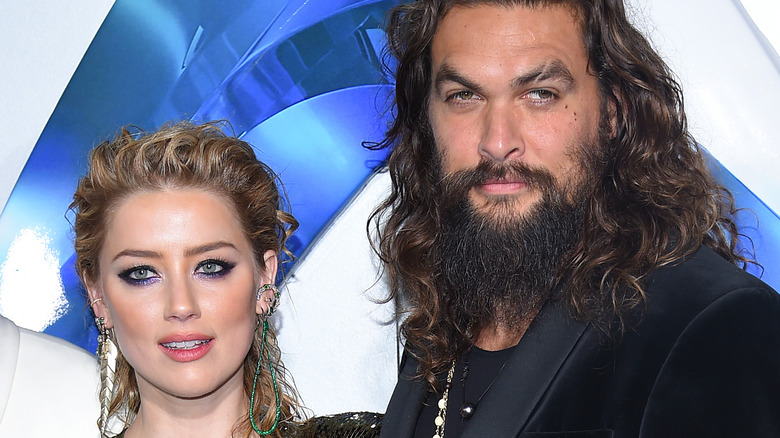 DFree/Shutterstock
Amber Heard's role in the "Aquaman" sequel may have been changed for a different reason than bad publicity. Entertainment Weekly reported that Heard's agent, Jessica Kovacevic, testified she believed that Warner Bros. attempted to replace Heard in the film due to the bad publicity surrounding her split from Johnny Depp. However, Kovacevic explained Heard's "lack of chemistry" with co-star Jason Momoa was the official reason Warner Bros. gave for reconsidering her part.
But, Kovacevic testified that, in her opinion, the studio didn't "want to hire someone who has bad press," adding, "No one wants that association." Kovacevic said the "Aquaman" success should have resulted in more endorsements and job opportunities for Heard. According to Newsweek, Kovacevic revealed Heard got $2 million to play Mera in the superhero sequel but her role was later pared down.
Heard's reprisal of her role in "Aquaman and the Lost Kingdom" has been in the headlines while a Change.org petition calling for Heard's firing from the movie altogether got millions of signatures amid the defamation trial. Whether Heard's "Aquaman" job was jeopardized by her relationship with Depp or by a true onscreen disconnection from Momoa, Heard and Depp's messy legal drama is certainly a battle fit for a blockbuster movie.