Amber Heard's Claims About Johnny Depp Reportedly Cost Him Big Time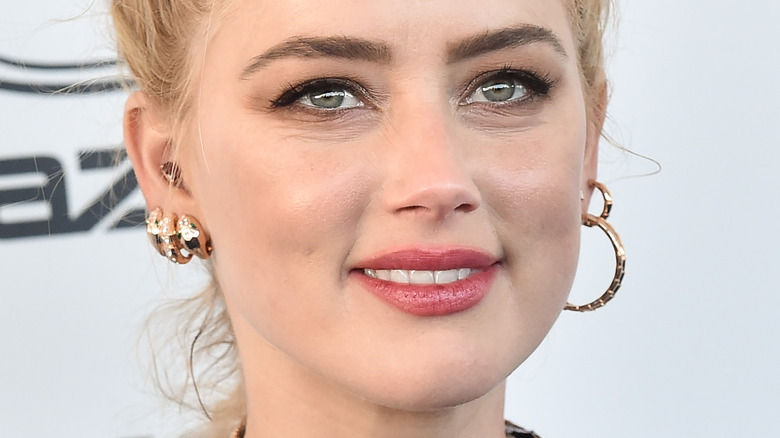 DFree/Shutterstock
Beyond the witness testimonies and audio recordings contesting domestic abuse in their past relationship, Johnny Depp and Amber Heard's ongoing trial is, at its heart, still a defamation case. After Heard published a 2018 op-ed labeling herself "a public figure representing domestic abuse," Depp hit her with a $50 million defamation lawsuit. Referring to Heard's abuse allegations, which Depp wholly denies, his attorney Benjamin Chew said in his April 12 opening statement that "they can cause irreparable harm to someone's reputation, and when your career depends on your reputation that harm can be particularly devastating," per USA Today. 
Heard countersued Depp for $100 million in 2020, citing that the actor "authorized and conspired" with former lawyer Adam Waldman to defame her by calling her allegations a "hoax," via The New York Times. In her op-ed for The Washington Post, Heard claimed that by speaking out about her alleged abuse, she was fired by a "global fashion brand" as its ambassador and her involvement in 2017's "Justice League" and 2018's "Aquaman" became contested. "Friends and advisers told me I would never again work as an actress — that I would be blacklisted. A movie I was attached to recast my role," Heard wrote.
In a seeming battle of who lost more in this ongoing and messy legal war, a recent witness assigned an exact number to the amount of money Heard's piece allegedly cost Depp.
Amber Heard's op-ed allegedly cost Johnny Depp millions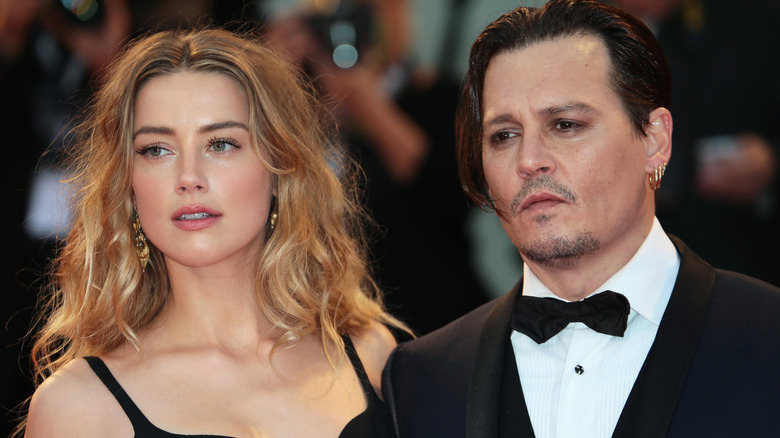 Matteo Chinellato/Shutterstock
Johnny Depp supposedly lost out on a pirate's worth of loot when he wasn't signed for "Pirates of the Caribbean 6." Jack Whigham, Depp's former agent and current talent manager, testified on May 2 that Depp lost a $22.5 million payday due to Amber Heard's 2018 op-ed in The Washington Post, via Variety. Although Whigham admitted, under cross-examination, that Disney was already unsure of Depp's role by the fall of 2018, he claimed franchise producer Jerry Bruckheimer was "lobbying" on Depp's behalf, "and so we had hope." According to Whigham, Depp, who had a steady stream of employment in 2017 prior to Heard's op-ed, has not worked since shooting the independent film, "Minamata," in early 2019. "It became a death-knell catastrophic thing for Mr. Depp in the Hollywood community... After the op-ed it was impossible to get him a studio film," Whigham testified.
Finances have been a touchstone issue in the trial. According to the American Civil Liberties Union's Chief Operating Officer, Terence Dougherty, Heard's pledged donation of $3.5 million to the organization has added up to only $1.3 million to date, per NPR. Dougherty also said on the witness stand on April 28 that several installments of Heard's donation arrived from other parties on her behalf, including Depp himself. However, as Dougherty clarified, Heard was given 10 years to donate the total sum beginning in 2016.