Johnny Depp's Bodyguard Alleges More Disturbing Details About Amber Heard's Behavior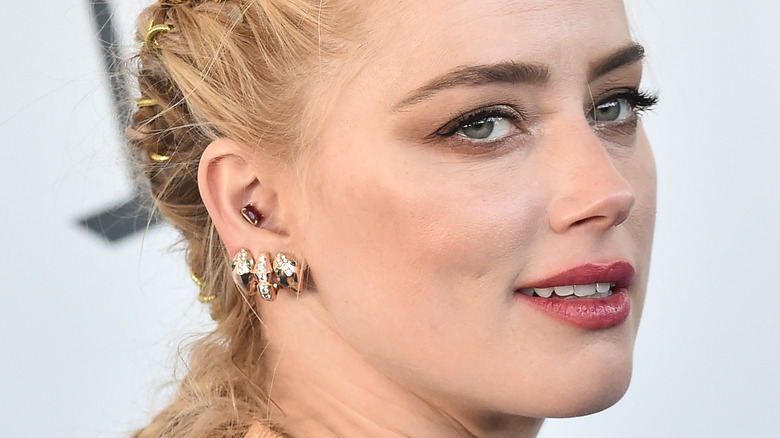 DFree/Shutterstock
More disturbing details about Johnny Depp and Amber Heard's relationship are being disclosed, as the previously married duo is in the midst of a nasty defamation trial. The case — originally filed by Depp in 2017 — has seen both parties make several allegations about their time together.
Depp has claimed that Heard was manipulative during their marriage and would often threaten to harm herself during heated arguments, according to TMZ. While audio recordings played in court showed Depp shouting profanity at Heard and yelling, "You stupid f**k," per NPR. For fans of the actors who are following the trial, the case has seemingly gotten messier. Heard has reportedly fired her public relations team, as she was unhappy with how she was being portrayed in the media during the trial, according to NBC News. The outlet also reported that Heard is expected to take the stand herself, as early as May 4.
Furthermore, Depp's bodyguard took the stand on May 2 and made a troubling allegation about the "Aquaman" star's behavior during her marriage to Depp.
Johnny Depp's bodyguard claims Amber Heard was abusive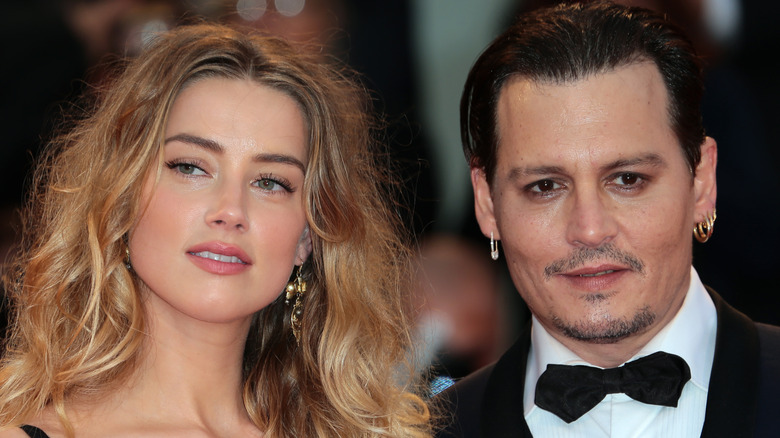 Matteo Chinellato/Shutterstock
Ahead of Amber Heard's testimony in the defamation case filed by Johnny Depp, Depp's bodyguard, Travis McGivern, shared his perspective. McGivern, who appeared in court virtually, alleged that he witnessed one of the domestic violence incidents Heard referred to in her Washington Post op-ed. However, McGivern claims Heard was the aggressor.
According to Yahoo, McGivern testified that he saw "just a lot of verbal vitriol from both of them," while detailing an instance where he witnessed Heard physically attack the "Pirates of the Caribbean" star. McGivern claims that on March 23, 2015, the couple was involved in a heated exchange that became violent. "I heard and saw a closed fist contact Mr. Depp in the left side of his face," McGivern testified. He added that the "3 Days to Kill" actor also spit on Depp during the altercation, but admitted Depp "gave as good as he got."
McGivern is not the only member of Depp's team to take the witness stand. His security agent, Malcolm Connolly, previously testified that the couple's disastrous trip to Australia in 2015 — which left Depp with a severed finger — was "chaos," per New York Post.
If you or someone you know is dealing with domestic abuse, you can call the National Domestic Violence Hotline at 1−800−799−7233. You can also find more information, resources, and support at their website.