Don Lemon And Jonah Hill's Feud Started With An Awkward In-Person Encounter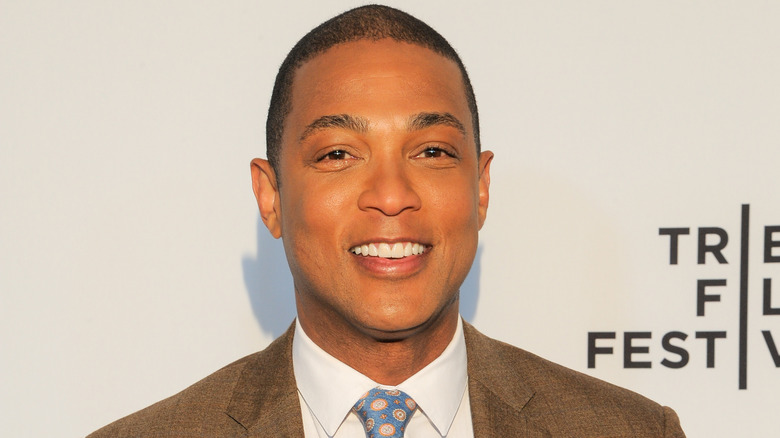 Ron Adar/Shutterstock
Celebrity feuds are pretty common, especially when there are big personalities working together. However, Don Lemon and Jonah Hill have never met before they started clashing. Lemon is no stranger to controversy. During his years at CNN, the anchor was accused of misogyny on multiple accounts, such as when he claimed the former governor of South Carolina, Nikki Haley, at 51 years old, wasn't "in her prime" enough to run for President of the United States. He was also accused of disrespecting his female colleagues, Nancy Grace and Soledad O'Brien, in the workplace. On April 24, CNN announced Lemon was no longer with the network, although the former "Don Lemon Tonight" host claimed he had been abruptly fired with no warning.
While Hill's talked-about moments weren't as controversial as Lemon's, the actor had to fend off rumors that he was difficult after Judd Apatow called him an "angry nerd" and he lost his cool during a Rolling Stone interview. When asked about his farting habits, Hill replied, "I'm not answering that dumb question! I'm not that kind of person! Being in a funny movie doesn't make me have to answer dumb questions. It has nothing to do with who I am." He later told The Guardian, "Having a bad day doesn't reflect who I am as a person." However, perhaps he was having a bad day when he and Lemon butted heads during their first meeting.
Don Lemon said Jonah Hill was 'a tool'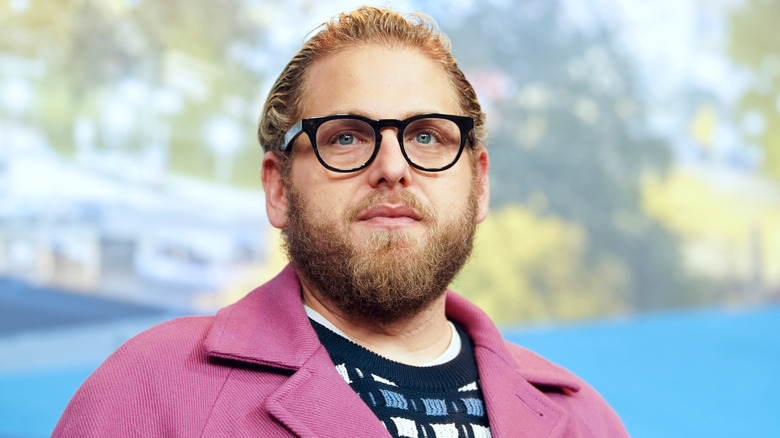 Denis Makarenko/Shutterstock
Don Lemon and Jonah Hill's 2012 beef all started with a bad first impression of the "Superbad" actor. "Said hi to @jonahhill in hotel. Think he thought i was bellman. Didn't know his name til bellman told me. A lesson to always be kind," he tweeted. Responding to a fan, Lemon answered, "He was a tool." In a now-deleted tweet, Hill wrote, "@DonLemonCNN I said hi what do you want me to do move in with you? I was in a hurry. Didn't realize you were a 12 year old girl. Peace." Lemon clapped back by calling Hill "rude," to which the actor claimed he shook hands with the CNN host and left. "Was waiting for luggage. Bellman & I laughed at how self-important u were. Just being honest. Be nice. Stardom is fleeting," Lemon added, getting in the last word.
Lemon spoke about the incident on CNN the following day, explaining that he had just been covering the election and was held up at the airport for several long hours. "Listen, Jonah Hill doesn't owe me anything and he may have been having a bad day, but Jonah Hill treated me like the help," he shared (via TMZ). What did it for Lemon though, was Hill's rudeness. "I had been taught by my mom to always be kind to people," Lemon added. While he seemed to be done with the feud, it came up months later and Lemon addressed it yet again.
Don Lemon found Jonah Hill's comment to be homophobic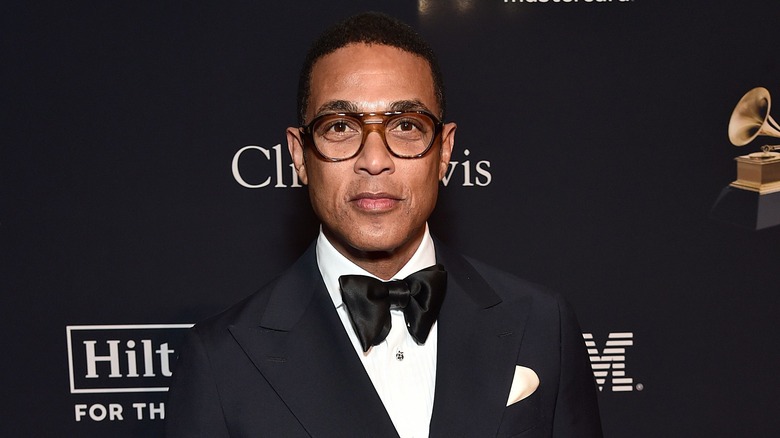 Alberto E. Rodriguez/Getty Images
Don Lemon and Jonah Hill's Twitter feud died down but George Stroumboulopoulos wasn't done hearing about it. In a sit-down with Lemon, the Canadian broadcaster brought up the feud, stating, "That s*** between you and Jonah Hill made me laugh." Lemon responded, "[It] was kind of being funny. At first, I was just saying you should be gracious, always ... I don't have a beef with Jonah Hill at all, but the response I felt was a bit homophobic and the way that he treated me was — I didn't talk on Twitter exactly what happened, but you know, to each his own" (via CBC).
Lemon came out in 2011 ahead of the release of his book, "Transparent." He explained to The New York Times, "I think if you're going to be in the business of news, and telling people the truth, of trying to shed light in dark places, then you've got to be honest." He shared that CNN was supportive of his public announcement and added, "I think it would be great if everybody could be out. But it's such a personal choice. People have to do it at their own speed. I respect that." Since Lemon and Hill's spat, the two have seemingly moved on and hopefully, it continues to remain a blip in their past.