Jonah Hill Is Backing Away From The Spotlight Even More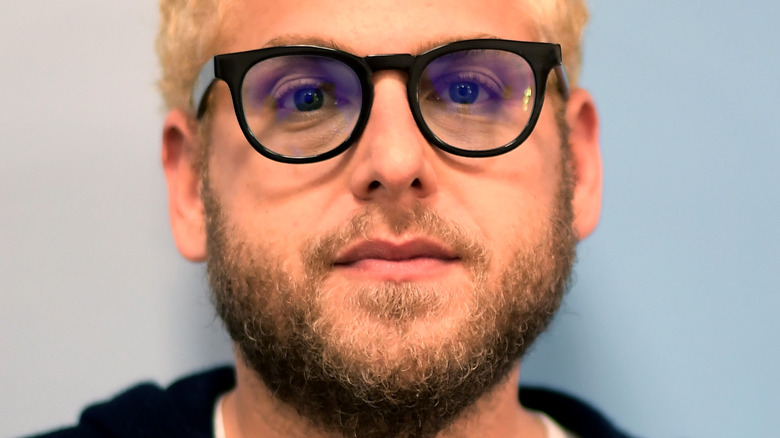 Matt Winkelmeyer/Getty Images
Throughout his career, Jonah Hill has struggled with how he has been portrayed in the media, including the negative comments he received online. The "Superbad" star opened up about how this impacted his self-image. "I became famous in my late teens and then spent most of my young adult life listening to people say that I was fat and gross and unattractive," he read from his self-published magazine, "Inner Child," while appearing on "The Ellen DeGeneres Show" in 2018. "I've started to understand how much that hurt and got into my head." That essay was written after Hill directed his first feature film, "Mid-90s." Almost four years later, Hill came to a realization about his mental health that changed his approach to Hollywood.
Hill's second time working as director came in the biographical documentary "Stutz," which covered the "22 Jump Street" actor's sessions with his therapist, and led to a personal revelation. "I have come to the understanding that I have spent nearly 20 years experiencing anxiety attacks, which are exacerbated by media appearances and public facing events," Hill wrote in a statement to Deadline on August 17. The A-lister decided that effective immediately, he would be stepping away from in-person engagements, as Hill decided to not attend events promoting his documentary and his upcoming Netflix film, "You People."
Shortly after releasing that statement, Hill took another major step away from the public spotlight.
Jonah Hill deletes Instagram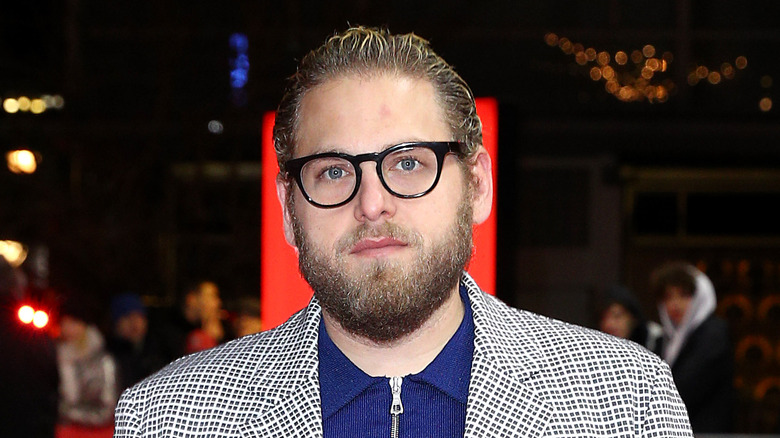 Brian Dowling/Getty Images
Not long after Jonah Hill announced he would not be attending events to promote upcoming movies — an effort to work on his mental wellness — the "Moneyball" actor moved even further away from the spotlight. Hill has deleted his Instagram account, per Page Six. The move was perhaps unsurprising to Hill's fans, as he had been critical of the social media platform. In the past, Hill had mentioned on multiple occasions that he believed Instagram was a vice. "Instagram — as I smoke a cigarette — is the cigarettes of this time. It is the biggest killer," he told GQ in August 2021. While Hill discussed the downside to the platform, he also acknowledged his own complicity, saying, "It is death. And I fully participate in it, like I smoke cigarettes."
Not long after likening Instagram to cigarettes, Hill famously made a post that touched on his body image issues. "I know you mean well but I kindly ask that you not comment on my body," he wrote (via Buzzfeed News), mentioning that even positive comments have a negative impact.
A few years earlier, the "Get Him to the Greek" star spoke about the pitfalls of being an Instagram user on "The Breakfast Club" in 2018. "Instagram is you looking at someone else's life and thinking, 'They got it figured out — why isn't my s*** like that?'" Hill said, discussing how the social media platform was an unrealistic portrayal of people's lives.